Ex-Ukraine TV Head Who Pushed Russian Propaganda Flees Country: Report
A Ukrainian politician who once briefly owned a now-defunct pro-Russian television station fled Ukraine more than a month ago, according to a report released Tuesday.
Radio Free Europe/Radio Liberty reported that independent sources confirmed Andriy Portnov, the deputy head to former Ukrainian President Viktor Yanukovych, left Ukraine on June 3 through a checkpoint in the western region of Zakarpattia oblast. The report, which has not been independently verified by Newsweek, said Portnov entered into neighboring Hungary.
Before serving in Yanukovych's administration, Portnov worked in the legal department for former Prime Minister Yulia Tymoshenko's team and was once a member of the Council of the National Bank of Ukraine. From August to October of 2018, Portnov was the owner of the corporate rights to the news channel NewsOne. The pro-Russian station closed in February 2021 under orders of President Volodymyr Zelensky, who declared NewsOne was spreading propaganda.
Radio Free Europe/Radio Liberty wrote that the hacking of a Kremlin official's email led some to believe that Portnov may have had possible connections with senior members of the Russian Federation. Journalists associated with Radio Free Europe/Radio Liberty also reported in March that the Portnov family owns real estate in Moscow.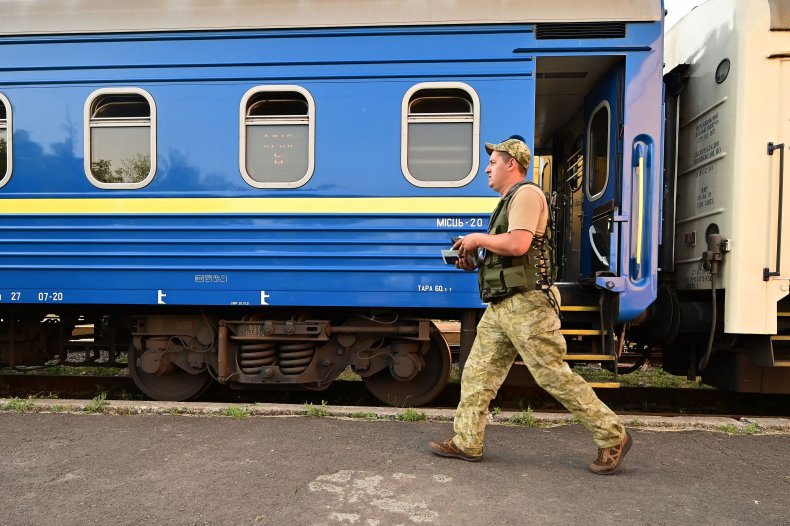 In December 2021, the U.S. Department of the Treasury placed sanctions on Portnov. In a statement, the agency said the Ukrainian is "[w]idely known as a court fixer" and has been "credibly accused of using his influence to buy access and decisions in Ukraine's courts and undermining reform efforts."
The Treasury Department also said that Portnov had "colluded with a high-ranking Ukrainian government official to shape the country's higher legal institutions to their advantage and influence Ukraine's Constitutional Court" as well as attempted to influence the Ukrainian prosecutor general.
The sanctions blocked any assets that Portnov may have in the U.S. and barred Americans and U.S. institutions from conducting business transactions with him.
Radio Free Europe/Radio Liberty said an information request was placed with the State Border Service of Ukraine about why Portnov had left the country while restrictions are in place on the departures of men of conscription age. An answer was reportedly not given on privacy grounds.
Oleksiy Danilov, secretary of Ukraine's National Security and Defense Council, discussed Portnov in a September 2021 interview with Radio Free Europe/Radio Liberty.
Danilov addressed why Ukraine had not placed sanctions on the alleged Russian propagandist, saying, "We have so many threats, besides Portnov, people like Portnov—many, many. But you need to have arguments, evidence."
Newsweek reached out to Ukraine's Ministry of Foreign Affairs for comment.