Ukraine President Volodymyr Zelensky wants a meeting with Vladimir Putin, saying "compromises can be made," as Russia's invasion into Ukraine continued for a fifteenth day.
An estimated 2.3 million refugees have fled Ukraine in two weeks, the United Nations estimates. UN data shows at least 549 civilians, including 41 children, have been killed, warning the actual figure is much higher.
U.S. Vice President Kamala Harris called for an international war crimes probe of Russia during a visit to Poland.
Peace talks between the foreign ministers of Ukraine and Russia have collapsed after the two sides failed to agree on a 24-hour ceasefire.
The Russian bombing of a maternity hospital in Mariupol has left three dead, including one child, and sparked international condemnation.
The House voted for a $13.6 billion aid package for Ukraine, with the U.S. Senate now expected to take up and pass the measure.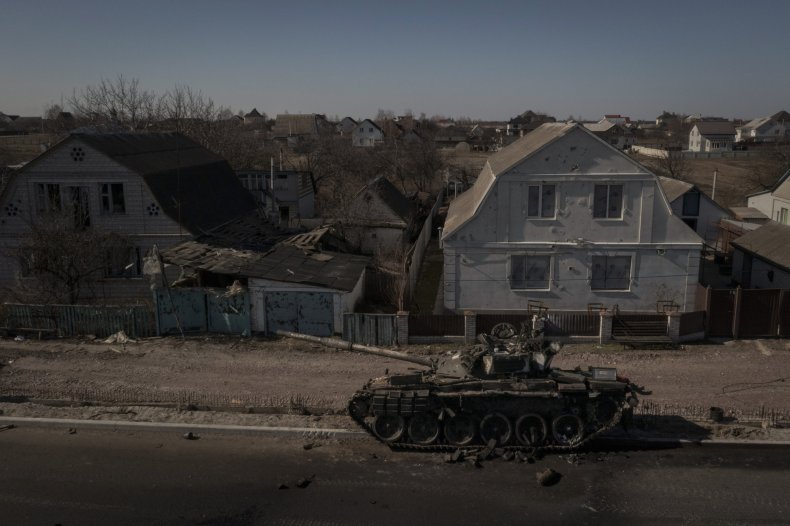 Newsweek's live coverage has now ended.