Ukraine has mocked Russia as "a country of masochists" for relentlessly seeking to capture the salt-mining town of Soledar despite heavy losses and "maimed" soldiers.
The U.K. Ministry of Defence said on Tuesday that recent advances by Russian forces and mercenaries from the Wagner Group meant that Moscow was "likely in control of most of" Soledar, which is in Ukraine's eastern Donetsk region, not far from the besieged city of Bakhmut.
Wagner Group leader Yevgeny Prigozhin claimed later on Tuesday that his troops had taken control of "the entire territory of Soledar," according to Reuters. Ukraine has disputed the claim, insisting that fighting continues. Ukraine has also suggested that Russia will have achieved little if they succeed in capturing the town.
"A country of masochists," Ukraine's Ministry of Defense tweeted on Tuesday. "Even after suffering colossal losses, russia is still maniacally trying to seize Soledar - home to the largest salt mine in Europe. Do they believe that salt will heal the wounds of the maimed occupiers?"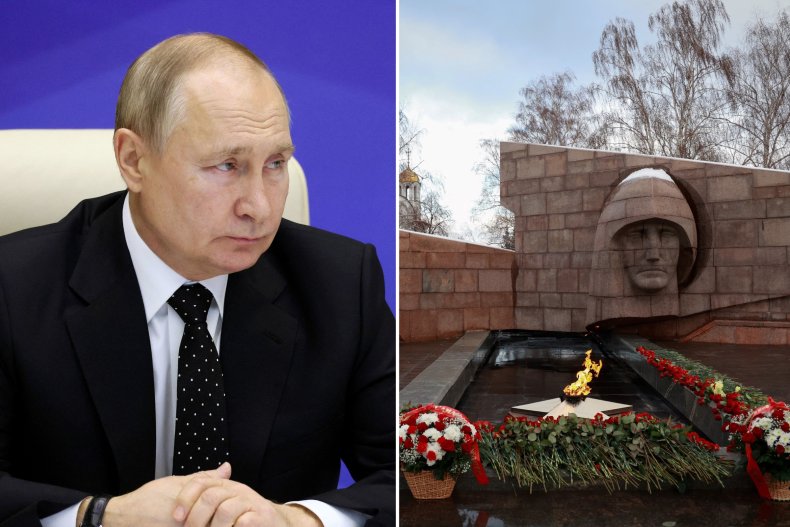 Russia's focus on Soledar is part of an extended effort to take control of Bakhmut and the rest of Donetsk, which is one of four regions that Russian President Vladimir Putin claimed to have annexed for Russia last year. Taking the town would be a relatively rare Russian win after months of Ukrainian victories.
Controlling Soledar would also move Russian forces closer to Bakhmut, while cutting off a vital Ukrainian military supply line to the city. In addition, Prigozhin has stressed the importance of capturing the "underground cities" of the area's salt mines, which could be used to house military equipment and troops.
However, some have expressed doubts that Soledar falling under Russian control would have any significant impact on the war itself. Northwestern University political science professor William Reno previously told Newsweek that the tactical benefits of Russia taking the town would be "limited."
"That battle is part of the larger fight for Bakhmut," Reno said. "Russian capture of either might even out their front line but would not represent a significant strategic victory or improve their long-term prospects elsewhere in Ukraine."
Ukrainian President Volodymyr Zelensky said in an address on Monday night that the town had been almost "completely destroyed," calling the assault on the town "madness." On Tuesday, he thanked Ukrainian troops for "their bravery and steadfastness in the defense of Soledar."
Hanna Maliar, deputy defense minister of Ukraine, said in a Telegram message on Tuesday that Russia was continuing its assault on the town despite "heavy losses of their personnel," claiming that the area was "littered with the bodies of dead enemy fighters."
Newsweek has reached out to the Russian Ministry of Defense for comment.