Ukrainian Official Warns of Massive Russian Mobilization Effort
Ukrainian Defense Minister Oleksii Reznikov has warned that Russia is preparing a massive mobilization effort to mark the first anniversary of the war on February 24.
"We think, given that they [Russians] live in symbolism, they will try to try something around February 24," Reznikov told French media outlet BFMTV on Wednesday, referring to the one-year mark of the war, which began after Russian President Vladimir Putin launched a full-scale invasion of Ukraine.
"We can't lose the initiative," the defense minister said, warning that he believes Russia could deploy a huge number of mobilized troops.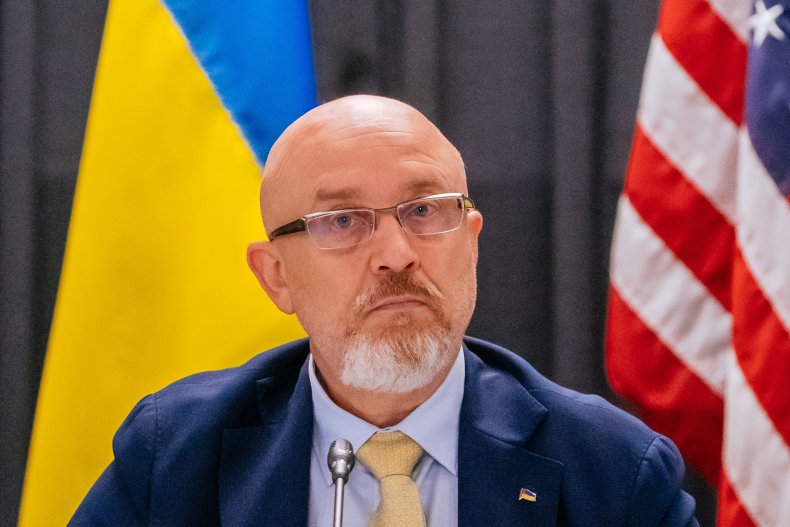 Reznikov referred to Putin's "partial mobilization" of what the latter said would be up to 300,000 soldiers in September 2022. The minister suggested the number could be closer to 500,000.
"We do not underestimate our enemy," Reznikov said. "Officially, they announced 300,000, but when we see the troops at the borders, according to our assessments it is much more."
The Institute for the Study of War (ISW), a think tank based in Washington, D.C, said on Thursday, in its daily assessment of the conflict, that Reznikov's remarks supported its assessment and "possibly suggested that Russian forces have mobilized substantially more personnel for an imminent offensive."
The think tank noted that it is unclear whether Reznikov's figure refers to Russian forces following the start of partial mobilization in September 2022 or the total number of troops that Russia has committed to the war in Ukraine so far.
"The mobilization of 300,000 Russian citizens generated far-reaching domestic social ramifications and provisioning challenges, and the further covert mobilization of another 200,000 personnel would likely produce similarly noticeable problems," the ISW said.
The British Defense Ministry similarly assessed this week that Russia could round up more men to fight in Ukraine under Putin's "partial mobilization" decree, as rumors swirled that the Russian president could be eyeing a fresh drive to round up more men.
Russia's defense minister, Sergei Shoigu, said in September 2022 that Russia would be targeting 300,000 reservists and ex-military personnel with "certain military specialties and relevant experience."
However, the figure in Putin's decree wasn't disclosed to the public, prompting many to speculate that the real number could be much higher.
The Kremlin said on October 31 that the partial mobilization had ended, but the British Defense Ministry said on January 30 that Russian authorities are "likely keeping open the option of another round of call-ups."
The ministry noted that, on January 22, local media reported that Russian border guards were preventing dual passport-holding Kyrgyz migrant workers from leaving Russia, telling the men that their names were on "mobilization lists."
And the following day, Kremlin spokesperson Dmitry Peskov said that Putin's mobilization decree continues to remain in effect as it has remained necessary for supporting the work of the Russian army.
Newsweek has contacted Russia's defense and foreign ministries for comment.
Do you have a tip on a world news story that Newsweek should be covering? Do you have a question about the Russia-Ukraine war? Let us know via worldnews@newsweek.com.