Ukraine's President Urges World Not to Recognize Russian Elections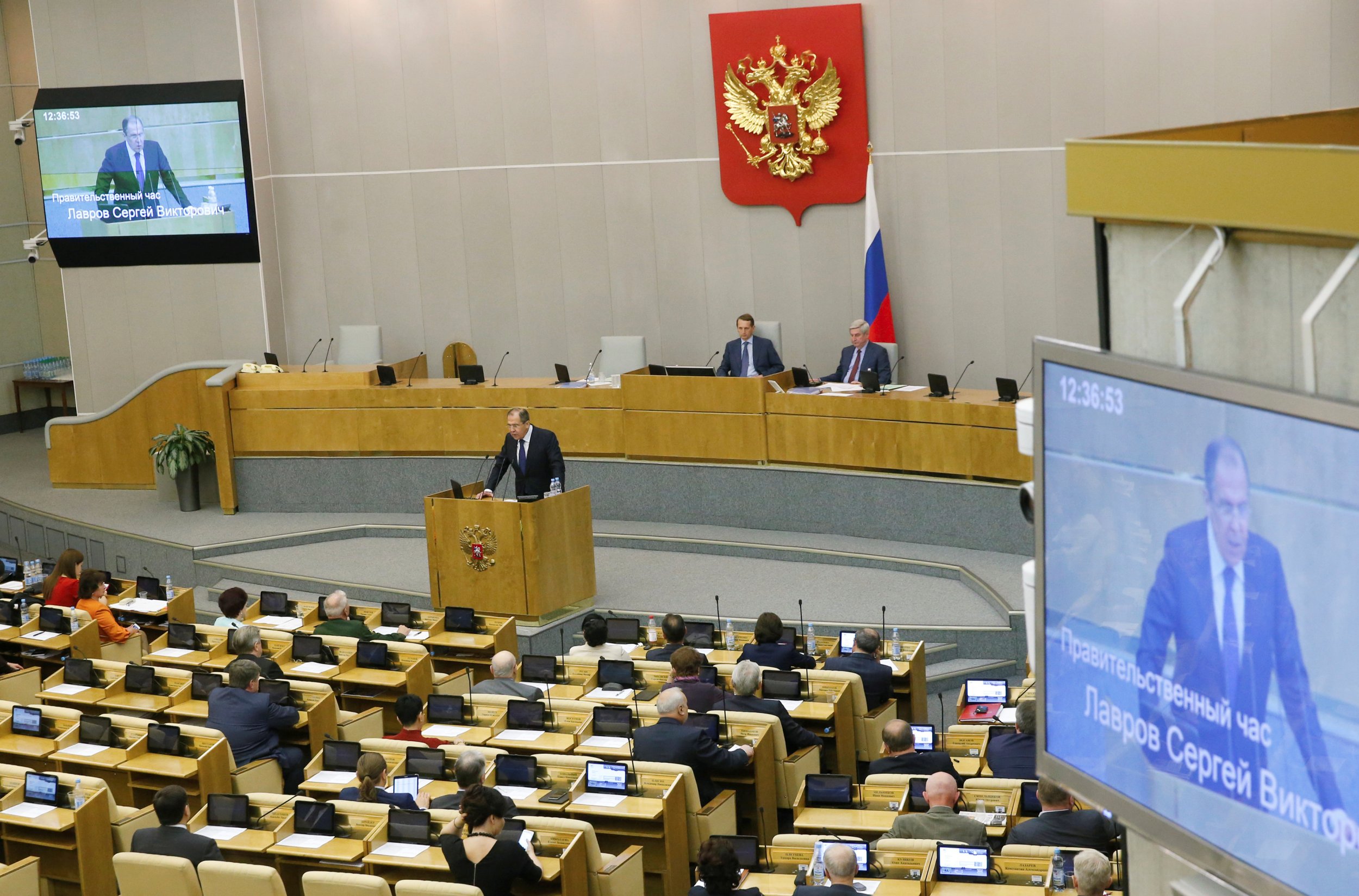 Ukrainian President Petro Poroshenko called on the EU and the world's biggest economies not to recognize Russia's upcoming parliamentary elections, which treat Crimea as Russian territory.
This month Russians will elect 450 lawmakers to parliament, for the first time since Russia annexed Crimea from Ukraine in 2014. The U.N. does not recognize the Russian government in Crimea as legitimate and Ukraine has protested any moves or statements that treat Russia's authority on Crimea as anything but an illegal occupation.
Ahead of the election, Poroshenko called the ambassadors of the G7 to a meeting in Kiev, alongside the EU ambassador at large to Ukraine. In a statement after the meeting on Monday the Ukrainian leader praised Western sanctions on Russia since the annexation, saying they must remain in place "until the complete restoration of our country's sovereignty and territorial integrity."
Poroshenko also urged other states not to recognize the results of Russia's parliamentary elections on the Crimean peninsula, which are set to be in favor of Russia's ruling United Russia party.
Several figures from Russia's annexation authorities in Crimea are included in United Russia's list of candidates, including regional chief Sergey Aksyonov and Natalia Poklonskaya, who gained internet fame after becoming the prosecutor for Crimea.
United Russia has suffered a record drop in popularity for 2016 ahead of the elections, however, no other party has made major gains as a result. Rather, the second highest vote share, after United Russia's 31 percent, was the undecided voters who made up 22 percent of all Russians.