Ukraine Strikes Key Bridge, Evading Russia HIMARS Defenses
Ukrainian forces have have damaged the Antonovsky bridge using HIMARS (High Mobility Artillery Rocket Systems) in a blow to Russia's hold over the area, according to reports.
On Monday Russian news agency TACC confirmed the attack happened ,while also playing down its significance.
Ukraine was able to damage the Antonovsky bridge across the Dnieper in Kherson, as well as equipment from builders who were intending to repair the bridge following shelling.
Kirill Stremousov, the deputy head of the military-civilian administration of the Kherson region, told reporters on Monday that due to the strike the "resumption of traffic [has been] postponed," according to a TACC report (translated via Google).
"The blow was struck on the bridge. The booth of the builders who made the bridge burned down, part of the equipment, a concrete mixer," he said
"There is nothing terrible in this, it will just take a little longer to open the bridge. No one was hurt, but there are more holes on the bridge. We need to patch it up, we will do it.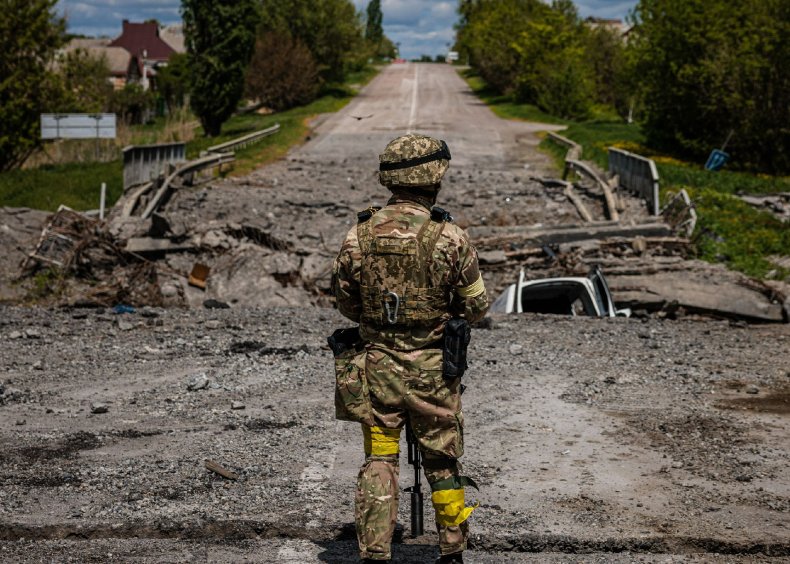 He add that the bridge was planned to reopen on August 10 after the repairs but that this would no longer be happening. The striking of the bridge is significant because the Antonovsky Bridge is the only road bridge connecting Kherson, located on the western side of the Dnieper, with a part of the Kherson region on the other side.
However, the TACC report closed by saying that the bridge does not play a role from a military point of view but will complicate the life of civilians.
The Kakhovka Bridge was also struck by Ukrainian forces using HIMARS, according to a Ukrainian Channel 24 report.
The report said that the attacks on the bridges were confirmed by the coordinating press center of the security and defense forces of the south, Natlya Gumenyuk.
"The same fire control that we have been holding for several days in this direction has been worked out," she said.
"The hits are quite serious, both on the Antonovsky Bridge and on the Kakhovka Bridge.
Gumenyuk also spoke about how this latest attack would decrease morale among Russian soldiers. She added that Russia's ability to engage in combat could be hampered due to the strike on the bridge.
"This is the lack of ammunition, the lack of equipment that they have just imported, and it disappears again, minus the personnel, which the enemy lacks anyway.
"We observe that they are pulling up forces and equipment, but they have to 'patch holes' with these reserves."
The mayor of Melitopol, Ivan Fedorov, has spoken to Newsweek about how integral the use of HIMARS has been in fighting back against Russian forces.
Newsweek has contacted the Ukrainian Ministry of Defense and the Russian Ministry of Foreign Affairs.