Wagner Boss Prigozhin Announces Bid for Ukraine Presidency
Yevgeny Prigozhin, the financier of the Wagner Group of mercenaries fighting for Russia, has made the outlandish claim that he intends to run for the presidency of Ukraine in 2024. It appeared to be a dig at the continued lack of ammunition his forces are enduring.
As if starting the setup of a punchline for a joke, Prigozhin said he had "political ambitions" for next year and that "I have decided to run for president in 2024."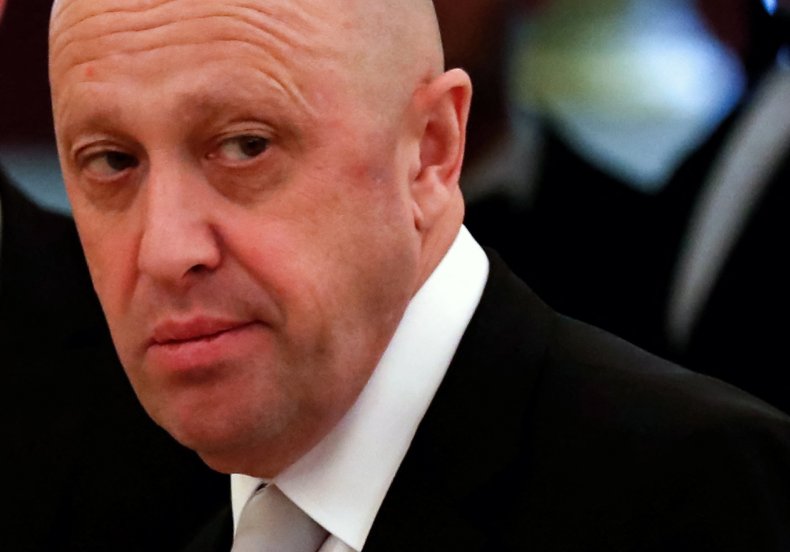 Dressed in combat gear and addressing the camera from an undisclosed location in which gunfire could be heard, he made a dramatic pause, before clarifying that he wanted to run for "president of Ukraine."
Lacking Ukrainian citizenship and spearheading a brutal fight against Kyiv's force in Bakhmut are just two signs that Prigozhin's claim is tongue-in-cheek.
But he said that if he defeated incumbent Volodomyr Zelensky and his predecessor, Petro Poroshenko, "then everything will be fine" and that "ammunition will not be needed."
Having repeatedly complained to the Russian Defense Ministry about not being given enough ammunition to fight, Prigozhin was making an apparent criticism of his troops' lack of resources.
The clip on Prigozhin's Telegram channel was tweeted by Ukrainian internal affairs adviser Anton Gerashchenko. He wrote that the "statement is intended to divert attention from his political ambitions in Russia, where he dreams of coming to power and possibly being Putin's successors."
Prigozhin is embroiled in a bitter fight with the Russian Defense Ministry and has criticized the way in which Moscow's invasion has been handled. He is also rumored to have an eye on challenging Vladimir Putin for the presidency.
Prigozhin has also said that Wagner troops are only a kilometer or so (0.6 miles) from the center of Bakhmut. Ukraine's armed forces replied that they were continuing to repel the Russians.
British defense officials said on Saturday that Wagner had taken control of most of the eastern part of Bakhmut. However, its mercenaries faced a challenge as the Bakhmutka River divides the city in two, and key bridges have been destroyed by Ukrainian forces.
The British Ministry of Defense wrote that the ability of Ukrainian units to fire from fortified buildings to the west of the city was making it "highly challenging" for Prigozhin's troops to continue their assault westwards.
"However, the Ukrainian forces and their supply lines to the west remain vulnerable to the continued Russian attempts to outflank the defenders from the north and south," the update added.
Bakhmut has been fought over for months. Analysts have predicted the Donetsk city would fall to Moscow soon, although Ukraine has pledged to continue the fight.
Newsweek has emailed the Russian and Ukrainian defense ministries for comment.