The Ukrainian government has taken legal action against at least two Western military firms that have failed to fulfill equipment contracts, or offer a refund of fees paid by Kyiv to secure the deals, Newsweek can reveal.
The country's Defense Ministry has been grappling with a series of procurement scandals as its troops continue their fight against a full-scale Russian invasion. Kyiv's forces have become heavily reliant on Western weapons over 18 months of fighting.
The Ukrainian Defense Ministry told Newsweek in a statement that 11 percent of all military contracts signed have been with foreign suppliers, and that "only a few of them had difficulties in fulfilling their obligations in full."
Six foreign companies—two of which are American—"did not fully or partially fulfill their obligations under some of their contracts, but made a partial delivery or fully returned the funds," the ministry said.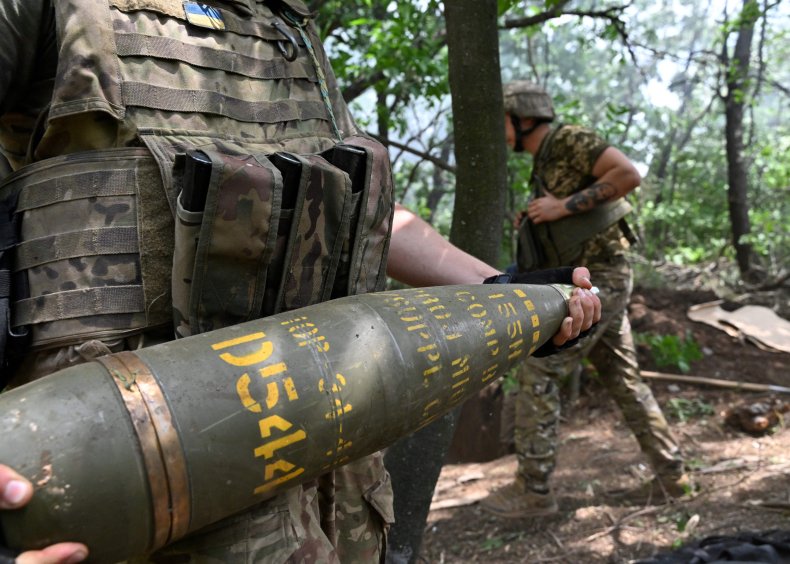 Two European companies "did not deliver the goods and did not return the advance payment," the ministry added, noting that legal actions are being taken against the two delinquent suppliers.
The ministry declined to name the companies or give information about the contracts they had agreed with Ukraine, citing the protection of sensitive military information under martial law.
The dissemination of such information, it said, "may cause difficulties for foreign suppliers in fulfilling their obligations, such as concluding agreements with manufacturers and other participants for the purchase of arms and military equipment in countries with a neutral attitude regarding the supply of arms to Ukraine."
Ministry officials have already revealed details of one supplier failing to meet its commitments. Last month, Defense Minister Oleksii Reznikov—who has since resigned and been replaced by Rustem Umerov—said the Ukrainian government had made several arbitration claims against the Polish Alfa company.
"There are many such firms, and, unfortunately, not all of them were able to fulfill the signed contracts, even the influential players in the market," Reznikov said, adding that the ministry has already won another arbitration case against an unnamed foreign supplier. "There are also Ukrainian firms that didn't deliver promised supplies, and American ones."
In Alfa's case, Reznikov said, the firm "offered us other types of projectiles; we are now studying whether they are suitable for us. And then we will either have them delivered, or we will demand the advance payment to be returned."
Reznikov resigned from his post earlier this month at President Volodymyr Zelensky's request, ending months of speculation that he would be replaced in the pivotal role. Reznikov became embroiled in a major corruption scandal last year related to an inflated procurement contract for military rations, though he was not personally responsible for the deal.