Ukraine Leaders Eye Maximalist War Goals as Russian Lines Collapse
Ukrainian forces' remarkable gains in recent days have raised hopes—both in Kyiv and among its foreign partners—that victory over Russia might come sooner than expected.
Though there is much fighting ahead, Ukrainian leaders used a summit in Kyiv this weekend to reiterate their maximalist war goal demands: return of all Ukrainian territory, comprehensive multilateral security guarantees, reparations, and war crimes charges.
"We cannot allow ourselves to stop," President Volodymyr Zelensky told attendees of the Yalta European Strategy summit. "Russia is now on the path of their historic defeat."
He added that there would be no renewed negotiations with Moscow until the Russians "demonstrate that they are ready to give back the land that has never been theirs."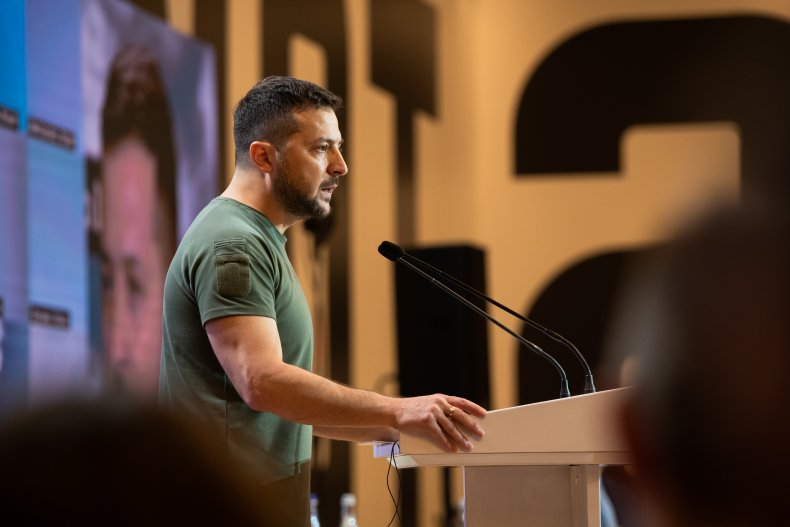 Ukraine's initial goal was to survive the February invasion as a sovereign state. Zelensky had appeared willing to surrender Kyiv's NATO ambitions and begin negotiations if Russian troops withdrew to pre-invasion positions.
Yet Moscow's initial war goals—the removal of Zelensky's government, a puppet regime in Kyiv, "de-Nazification" and demilitarization of Ukraine, recognition of breakaway "people's republics" in Dobass, and NATO exclusion—now appear absurd.
Ukraine's military says it has retaken more than 1,100 square miles of occupied territory in the northeast and south. Russia's capitulation in Kharkiv is its biggest defeat since the drive on Kyiv collapsed.
Meanwhile, its forces are still facing a significant counter-offensive and difficult conditions in southern Kherson Oblast. Russia still holds much of the heavily fortified Donbas region, and the highly militarized—though under fire—Crimean peninsula.
This weekend, Russian Foreign Minister Sergei Lavrov said the Kremlin had not given up on negotiations with Kyiv, but showed no sign that Moscow would withdraw its troops from all internationally recognized Ukrainian territory, as Zelensky demands.
The Russian Foreign Ministry has been asked for comment.
In Kyiv this weekend, top officials spoke little of the historic victories happening 350 miles to the east. But their confidence and ambition were unmistakable. NATO membership, reparations, and war crimes trials for Russian leaders are under consideration, they said.
Officials in Ukraine, which has been approved for European Union candidate status, also said this weekend that they will soon be ready to bid for full membership.
"Ukraine needs reliable, legally founded guarantees, workable ones," Andriy Yermak, a top aide to Zelensky and the head of the presidential office, told the YES summit.
"It's hard to find any more reliable guarantees than the ones provided by Article 5 of the North Atlantic treaty."
"Ukraine has never refused its intention to join NATO at some point in the future, and I think with the war that is happening now, the courage and the valor of our servicemen...it potentially should change NATO's treatment of our aspirations," he added.
NATO Secretary-General Jens Stoltenberg's term in office—extended due to the war in Ukraine—will end in September 2023. Among those touted as the next alliance leader is Canadian Finance Minister Chrystia Freeland, a long-time advocate for Ukraine.
"Surely if a friend of Ukraine comes to the helm of this organization, we will be only glad, and definitely this will hasten the moment for us to become a member of this organization," Yermak said.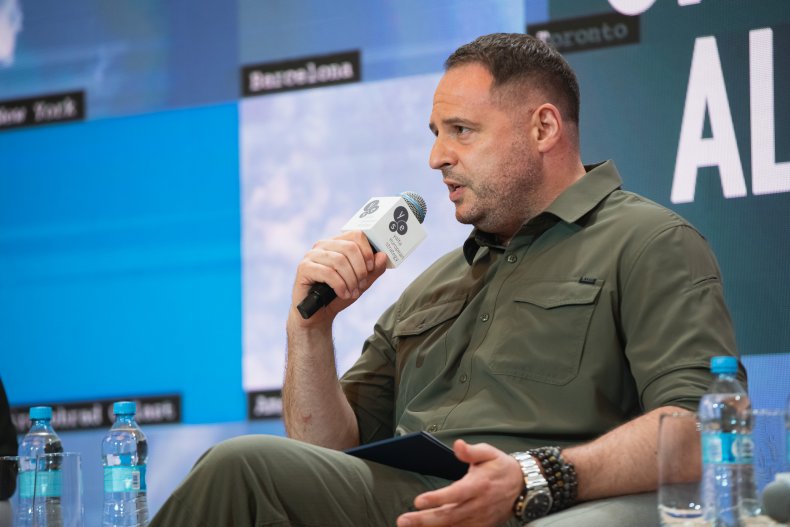 Ukraine's leaders say they are not content with simply expelling the Russians. They are demanding reparations and justice.
"The Russians have to pay, and their descendents have to pay for all the ruin, all the damage," said Defense Minister Oleksii Reznikov, who spoke at YES shortly after returning from the latest meeting of the U.S.-led Ukraine Defense Contact Group at the Ramstein Air Base in Germany.
"They are committing crimes on the territory of Ukraine," he added, calling for "another Nuremberg trial for the war criminals," referring to the series of post-World War Two trials that prosecuted Nazi German officials.
The Ukrainian version, Reznikov said, should be held in the devastated cities of Kharkiv or Mariupol.
Asked if Putin would ever agree to such demands, Reznikov replied: "Perhaps it won't be him, maybe it will be his successor who is trying to pull Russia out of the abyss they are now entering with the speed of a downed aircraft."
"They have passed the point of no return," he said. "There is no option of [returning to the borders of] 23 February, 2022...1991, and that's it."
Meanwhile, Reznikov said, Ukraine's military will be ruthless. "Sometimes we wish the Russians would just flee, fall back, and we just take those territories," the defense minister said.
"Our military says it's very important, before they fall back, to destroy as many of them as possible...If they run they will come back."
Ukrainian leaders have railed against calls—especially from France and Germany—to prioritize a peace deal with Moscow. Such interventions are perceived as an effort to force Kyiv into concessions to secure an end to the fighting.
Burned by the failure of previous deals—the 1994 Budapest Memorandum and the 2014-15 Minsk agreements—Kyiv says only total victory can ensure lasting peace.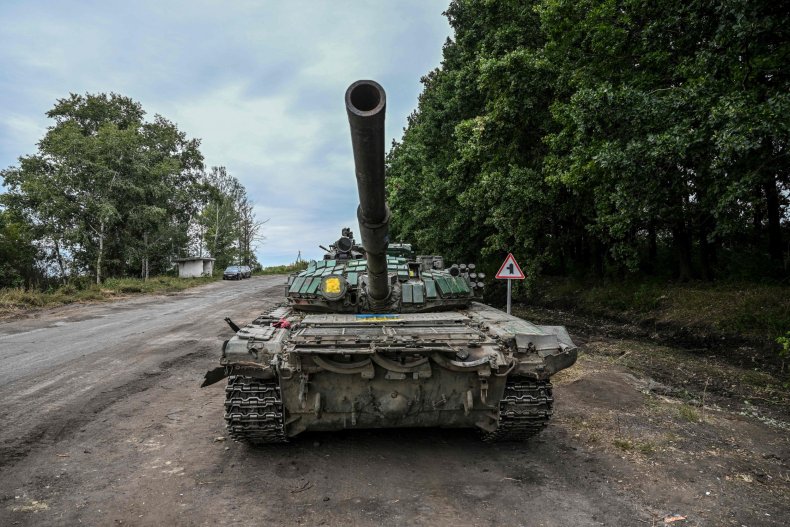 National security adviser Jake Sullivan said this weekend that the White House will support Zelensky's pursuit of full Ukrainian liberation.
"Fundamentally, our job is to strengthen their hand on the battlefield, so that we ultimately strengthen their hand at the negotiating table," Sullivan told YES by video link from Washington, D.C..
"President Zelensky has said that this war will definitely end through diplomacy, that diplomacy will have to be a part of it. But the shape of that diplomacy, I think, has to be left to the Ukrainians."
Under Secretary of State for Political Affairs Victoria Nuland also spoke at YES by video link, telling the summit that the U.S. does not expect meaningful negotiations soon.
"We're certainly a very long way, at the moment from that, because we still have tens of thousands of Russian soldiers and their supporters trying to press forward in Ukraine."
Zelensky and Putin have both expressed willingness to negotiate at the coming G20 summit in Bali, Indonesia in November. But Nuland dampened hopes of a breakthrough. "Putin would have to have quite a volte face between now and then," she said. "And frankly, we don't see him interested in that at all, at the moment."
After the YES summit closed, top Zelensky aide Mykhailo Podolyak made Kyiv's position clear. "Only [Ukraine] determines the negotiating agenda," he wrote. "1. Liberation of all territories 2. Reparations payments by [Russia] 3. Punishment of war criminals."
"Our partners fully support this format. There are no other arrangements or pressure."