Russia's Army Has Already Peaked—U.S. Veteran Training Ukraine's Forces
Russia's army will further degrade in the face of Ukrainian counter-attacks, an American veteran training Ukraine's troops has predicted.
Erik—who did not wish to share his full name for security reasons—is a 26-year veteran of U.S. Army special forces, now training Kyiv's troops as they seek to eject Moscow's forces from the occupied south and east of the war torn country.
He trains Ukrainian troops as a volunteer for the Mozart Group, an organization founded by former Marine Corps Colonel Andy Milburn.
Erik told Newsweek from close to the southern front line on Friday that, while the nascent Ukrainian counter-attack in Kherson Oblast will be "very bloody," defending Russian troops face a deteriorating situation.
"They're just going to continue to weaken," Erik said, noting the flurry of reports indicating that Moscow is unable to replace the tens of thousands of soldiers thought killed and wounded since the invasion began on February 24.
"They can't train soldiers quick enough," Erik said."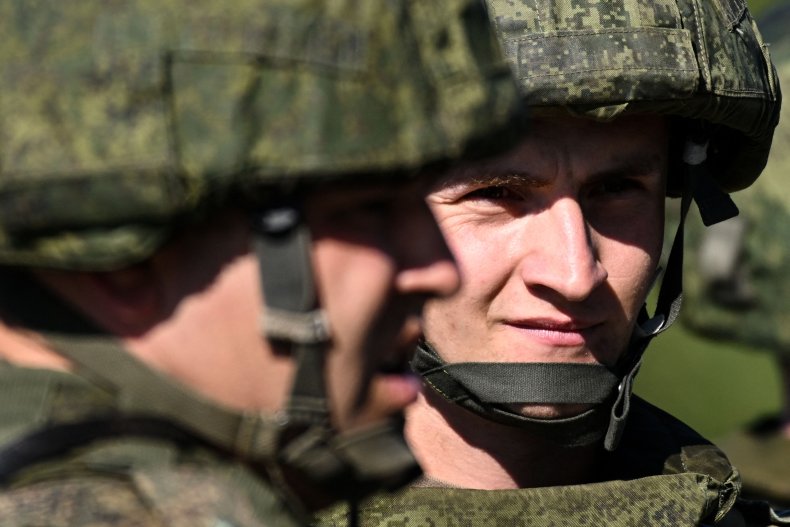 Russian President Vladimir Putin has resisted full military mobilization in the country, with experts suggesting the Kremlin fears economic strain and social turmoil that such a mobilization might unleash.
Instead, Moscow is trying to bolster its mauled military through "stealth" mobilization.
The government is turning to mercenaries—such as the infamous Wagner Group—volunteer battalions, convicted criminals, or reportedly even mental health patients and homeless men to plug its manpower gaps in Ukraine.
"Those are definitely not quality people," Erik said.
Russia has also been forced to dip into its Cold War-era stocks of armored vehicles and ammunition, while reportedly also resorting to imports from Iran and North Korea.
"They're using armored personnel carriers and ammunition from stockpiles from pre-Afghanistan in the 1980s," Erik said. "And I'm willing to bet some of the stockpiles from the 1960s and 1970s for their ammunition. That stuff degrades over time."
"In a lot of ways, they've reached the zenith of their capabilities," he added.
The Russian Foreign Ministry has been contacted for comment.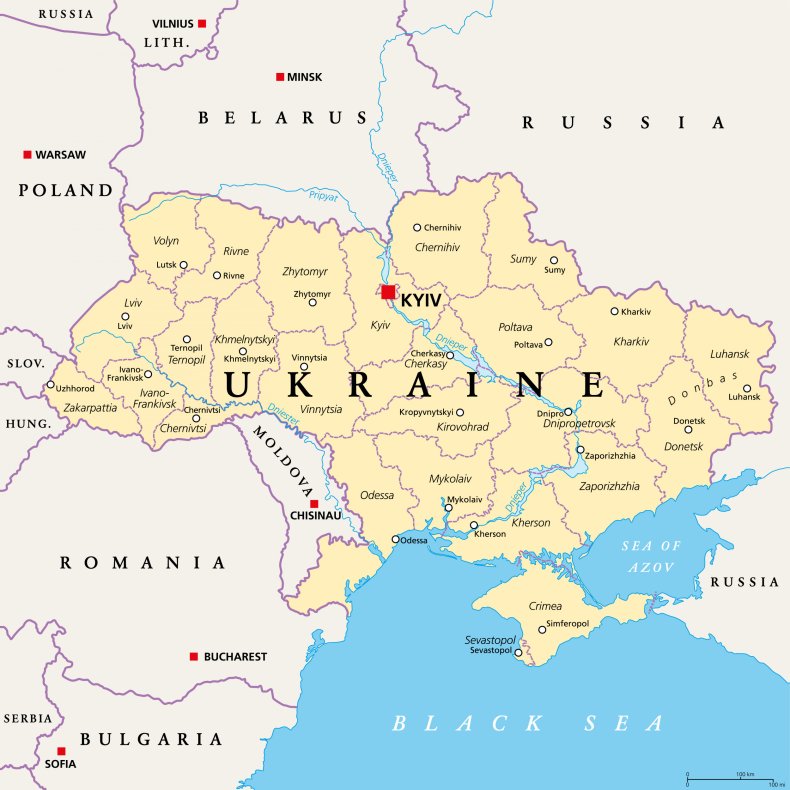 Russia's latest invasion of Ukraine has punctured the myth of Russia's modernized armed forces. The ambitious thunder run to Kyiv collapsed amid logistics strains and resourceful Ukrainian defensive tactics.
Russian troops have made significant gains in the eastern Donbas region, but suffered significant casualties and have still failed to capture Luhansk and Donetsk oblast in their entirety.
In the south, tens of thousands of Russian troops in Kherson Oblast are facing a counter-attack while key supply hubs and routes are systematically destroyed behind them by long-range Ukrainian fires. Losing the south would open the door to Crimea, which Ukrainian leaders have vowed to liberate.
"They're not quite as bad as they initially seemed, but they're damn near not nearly as good as we thought prior to the war," Erik said.
"They did an extremely good job of information operations in the west. They're not nearly as good with everything from electronic warfare to just basic tactics."
"The Russians still fall back on World War Two tactics: mass fire, mass mobilization, massed troops," he said.
Still, Erik warned against underestimating Russian forces. "They are very good at being tricky and pulling fast ones," he said. "They still have teeth...The one thing that they do overmatch in is artillery, they just have massive stockpiles."