Kremlin Collaborators Face Justice or Russian Death Squads: Ukrainian Mayor
An exiled mayor of a Ukrainian city under occupation has warned Kremlin collaborators they must face Ukrainian courts or risk being killed by Russian forces cleaning house.
Ivan Fedorov, the mayor of Melitopol in southern Ukraine, told Newsweek that collaborators in occupied territories have fled under intensified Ukrainian strikes—amid what appears to be a major counter-attack.
Kirill Stremousov, the Russia-appointed deputy head of the Kherson region, has fled to Russia, Fedorov said, while Yevhen Balytsky, the head of the Russian-controlled Melitopol administration is now in Crimea, the exiled mayor added.
"It's a great start when collaborators from Melitopol try to run to Crimea," Fedorov said from the city of Zaporizhzhia close to the front lines on Wednesday.
"And it's a great signal that all other collaborators will try to do the same thing."
"But I know it's impossible," Fedorov continued. "Russian soldiers will not give them the opportunity to run away...When they see they don't need these collaborators, they will clean them [out]. They will kill them."
Newsweek has contacted the Russian Foreign Ministry to request comment. There is no public evidence that Moscow is planning to assassinate any of its Ukrainian allies.
Russian security services have previously been linked to unexplained deaths of several local leaders in the occupied Donbas since it was seized by Russian forces in 2014.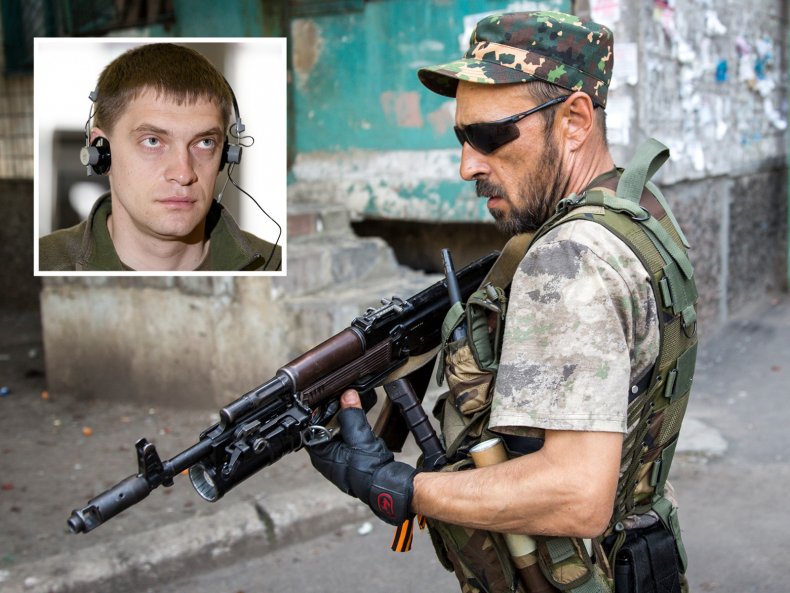 Ukrainian authorities are investigating more than 1,000 suspected collaborators across the occupied territories.
Fedorov told Newsweek last month his team have compiled a list of more than 500 suspected traitors in Melitopol alone.
President Volodymyr Zelensky has been purging officials suspected of disloyalty from the central government, vowing to bring all Russian war criminals and their Ukrainian facilitators to justice.
Meanwhile, pro-Kyiv partisans in the occupied territories are doling out their own justice.
'Partisans Destroyed Six Cars From the FSB'
Several top pro-Russian officials have been assassinated in recent weeks as local guerrilla fighters work to undermine Russian attempts to absorb occupied areas.
"Every day our partisans and our military make it a hard situation for the Russians," Fedorov said of the occupied south. The mayor—himself kidnapped by Russian forces early in the war before being freed by Ukrainian special forces—noted a recent incident when partisans attacked a gathering of Russian FSB officers in Melitopol.
"Our partisans destroyed six cars from the FSB when they stopped for the evening," Fedorov said. "I don't know how many were wounded or killed."
"It's the greatest help to our army," Fedorov said of the partisan groups operating behind Russian lines. "They give all locations of Russian troops in occupied territory. Second, the main task of the partisans is to destroy all routes of delivery of weapons and heavy trucks to the occupied regions."
Fedorov and other southern Ukrainians are hopeful that the nascent southern counter-attack will be successful. Ukraine has been preparing for months by stockpiling ammunition, massing troops, and eroding Russian logistics with long-range strikes.
Ukraine's southern command said Monday that the long-awaited offensive had begun, confirming "offensive actions in various directions." Kyiv has imposed a media blackout on the offensive, making it hard to assess its success or failure.
Russian forces have confirmed that Ukrainian troops have gone on the attack, claiming to have repulsed various attempted advances and inflicted heavy losses on Ukrainian units.