Ivan Fedorov, mayor of the Ukrainian city of Melitopol, has been freed following his adduction by Russian forces last week, multiple Ukrainian officials announced on Wednesday.
Kyrylo Tymoshenko, the deputy head of the Ukrainian Office of the President, said in a Telegram message that an operation to free Fedorov had been "successfully completed." He added that Fedorov will "soon return to his duties" as mayor.
The Ministry of Foreign Affairs of Ukraine reported that Fedorov was abducted by Russian forces on March 11. In a statement, the ministry called his capture "a war crime under the Geneva Conventions." In a series of tweets, Ukraine's parliament detailed Fedorov's capture, claiming he was taken by a group of about 10 people who put a plastic bag over his head.
Tymoshenko posted a video on Telegram of Ukrainian President Volodymyr Zelensky speaking to Fedorov. The president tells the thankful mayor that he's "happy that we got you back."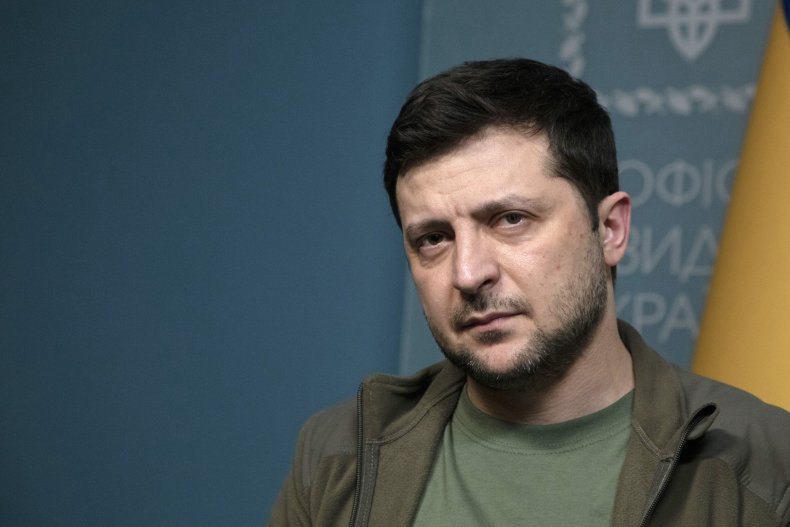 News of Fedorov's release was also celebrated on social media platforms by Andriy Yermak, head of the Presidential Administration, as well as Ukrainian diplomat Olexander Scherba and Parliament member Rustem Umerov.
Scherba also shared the video of Zelensky speaking with Fedorov on Twitter.
Also on Twitter, Umerov named three other Russian officials that he said remain captured: Yevhen Matveyev (mayor of Dniprorudne), Yuriy Prylypko (head of the Hostomel community) and Serhiy Priyma (head of the Melitopol District Council).
Earlier Wednesday, Zelensky addressed the U.S. Congress in a video message while Russian forces intensified attacks on Kyiv. During his appeal to lawmakers, Zelensky called for further assistance from the U.S., including more sanctions against Russian President Vladimir Putin and for help in implementing a no-fly zone over Ukraine.
Zelensky included a personal plea to U.S. President Joe Biden at the conclusion of his speech.
"I wish you to be the leader of the world," he said. "Being the leader of the world means being the leader of peace."
Though Biden did not agree to a no-fly zone following Zelensky's message, he did announce new shipments of supplies to Ukraine, including anti-aircraft and anti-armor systems, ammunition and drones that Ukraine has also been requesting.
Also Wednesday, Ukraine and Russia were reportedly getting closer to agreeing on a 15-point peace plan that would include a Russian troop withdrawal and cease-fire. However, a senior adviser to Zelensky later said on Twitter that the plan so far only includes Russia's demands and not Ukraine's conditions.
Newsweek reached out to Ukraine's Ministry of Foreign Affairs for comment but did not hear back in time for publication.
Follow our live blog for updates on the Russia-Ukraine conflict.