A New York doctor who spent six days in war-torn Ukraine serving at a children's hospital has opened up about the dangerous experience, describing the horrors faced by the country's people as Russia's invasion continues.
Dr. Conrad Fischer treated dozens of orphans and others while facing persistent danger at a facility in Ukraine near the Russian border after departing the U.S. on April 4.
"The air raid siren goes off, everybody stops what they're doing and they all walk down to the basement to hide," Fischer told the Brooklyn Paper. "And you know that at any minute, [ammunitions] can come crashing down on your head."
The constant threats took a mental toll as the doctors and volunteers provided much-needed aid.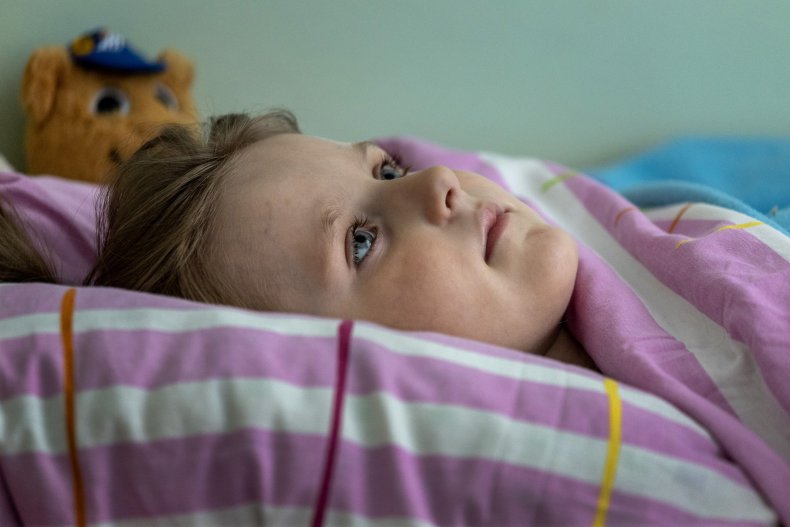 "What happens is that you become dissociated from your emotions," Fischer said, according to the Paper. "But you can't completely because you turn around and the glass on the windows is taped over so that if there's a bomb, you won't get cut to death. You hear someone coming and you are ready [to] pull out your tourniquets so if anybody's arteries are lacerated, you can tourniquet off their limb. That's the number one cause of death."
Fischer, a Brooklyn husband and father of two who works at Brookdale University Hospital, delivered medical supplies and trained volunteers with a team of 10 during a humanitarian mission through MedGlobal, which partners with local organizations to provide services in vulnerable areas.
Before the trip, he told the Paper that he had hoped "to neutralize hatred from the oppressor with humanitarian love."
"In the abstract, before you're there, you hear about centered interests handling the strings and you feel like you can pinpoint where the problem is," Fischer said to the Paper after returning home. "But once there, you hear about people getting raped a few miles away, people in their homes shot, their bodies withdrawn and machine guns on the street where the whole population is prepared to stop passing tanks. The concept of neutralizing hate is a lot harder to make sense of."
As Russian forces began to invade on February 24, Fischer made his decision to help in an effort to let people know they don't need to be Ukrainian, or have family in Ukraine, in order to help.
He also saw firsthand that the Russian and Ukrainian communities in Brooklyn were in pain.
"There is a very large Russian and Ukrainian community here and they are hurting from not knowing where their families are, from fear of what our society here will do to them or to their businesses because of what is going on," he said, according to the Paper. "We have to do more than just feel bad for them."
Newsweek reached out to Fischer for additional information.