Ukraine Warns of Capability to Strike Targets in Russian Territory
The secretary of Ukraine's National Security and Defense Council said Monday that his country could strike targets in Russian territory.
Western allies have banned Ukrainian President Volodymyr Zelensky's military from using Western weapons to strike Russian territory, and while there have been attacks in Russia near its border with Ukraine, officials from Ukraine have never directly claimed responsibility.
Oleksiy Danilov told CNN that Ukraine would not have to use Western-made weapons in order to attack inside Russia's borders.
"Regarding Russian territory, nobody prohibits us to destroy targets with weapons produced in Ukraine," Danilov said. "Do we have such weapons? Yes, we do."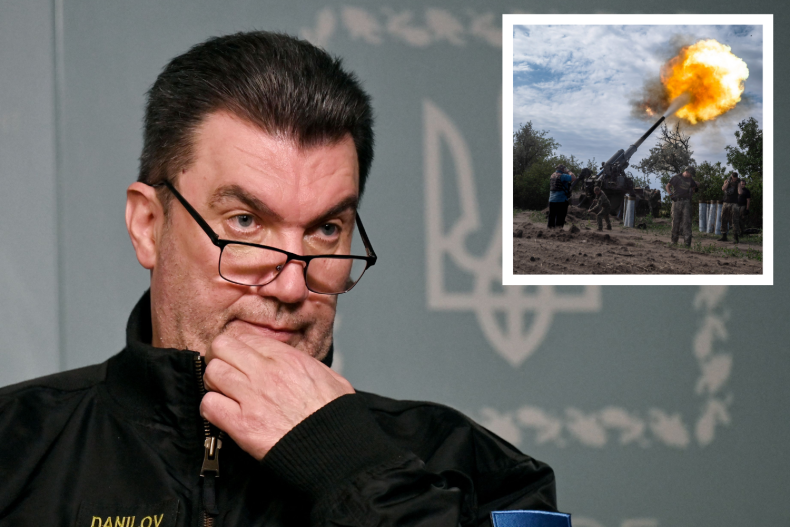 Danilov is not the first Ukrainian official to speak of strikes occurring inside Russia. Kyrylo Budanov, head of the Defense Intelligence of Ukraine, spoke to ABC News in an interview that aired in early January about the possibility.
While discussing a late December attack on a military base in Russia, Budanov said he was "glad to see it" and added "deeper and deeper" strikes would come inside of Russia. He stopped short of saying Ukraine would be directly behind any such future attacks.
During his interview with CNN, Danilov also said he feels U.S. President Joe Biden will eventually authorize sending F-16 fighter jets to Ukraine.
"It's only a matter of time before we get F-16s," Danilov told the news outlet. "They will definitely come. Unfortunately, in the meantime, we're losing our people while fighting for our independence."
While the U.S. and other Western allies recently agreed to give Zelensky battle tanks, leaders have been reluctant to provide fighter jets. A couple of European officials have said they would be willing to provide the jets under the right circumstances, though.
When asked about the F-16s during a January press conference, Polish Prime Minister Mateusz Morawiecki indicated that his country would be willing to provide Ukraine with the jets if the move came in agreement with NATO.
Earlier in January, Dutch Minister of Foreign Affairs Wopke Hoekstra said the Netherlands would consider supplying F-16 fighter jets to Ukraine if Kyiv made such a request.
Budanov also told ABC News' Britt Clennett that his military could freely attack Russian forces stationed in Crimea, the peninsula that Russian President Vladimir Putin invaded and annexed in 2014.
"Crimea is Ukrainian territory, we can use any weapon on our territory," he said.
Newsweek reached out to Ukraine's Ministry of Foreign Affairs and Russia's Ministry of Foreign Affairs for comment.