Ukraine Will Win War by Summer, Its Defense Ministry Predicts
The head of Ukraine's military intelligence agency says the country's defense forces will soon see "significant victories" and will have won the war against Russia by summer.
Major General Kyrylo Budano, intelligence chief for the Ukrainian Defense Ministry, made the remarks in an interview with news outlet Obozrevatel published Tuesday. Following a string of wins in Ukraine's recent counteroffensive against Russia, Budano's statement is one of the most direct predictions of victory by a Ukrainian official.
Speaking to Orest Sohar, Obozrevatel's editor-in-chief, Budano predicted that Ukrainian forces "will make significant progress" by the end of the year, saying "you will soon see it." Budano said that progress could include the liberation of Kherson, a region claimed by Russia in southern Ukraine that is currently the focus of the counteroffensive. Next year, he said, the conflict will be over.
"At the end of spring, it should all end," Budano said. "Everything should be finished by the summer."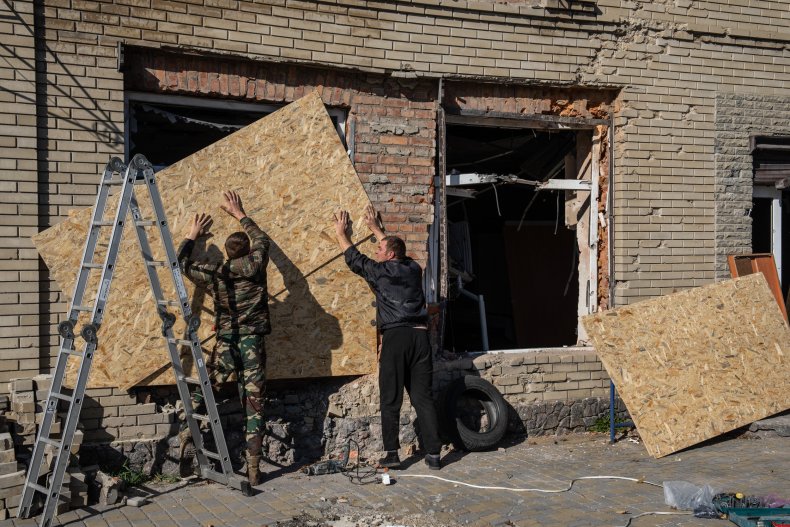 Budano also said in the interview that the end of the war will mean Ukraine reestablishing its 1991 borders that were recognized internationally when it declared independence from the collapsing Soviet Union. That would put the Crimean peninsula, illegally annexed by Russia in 2014, back under Ukrainian control.
Since launching a counteroffensive, Ukrainian forces have reclaimed 940 square miles in previously occupied areas of the country's eastern region, President Volodymyr Zelensky said in a speech Friday, according to Reuters. He also said that Ukrainian forces had retaken 190 square miles in the country's south.
As Ukraine pushed back Russian forces, Russian President Vladimir Putin ordered a partial mobilization of reservists on September 21. Since, reports have emerged of Russians fleeing the country to avoid the draft or being sent to the front lines with little training.
While Putin said the partial mobilization was coming to an end, Russian forces have carried out a string of aerial assaults on cities throughout Ukraine that have reportedly targeted residential areas and civilian infrastructure.
"It is highly likely that a key objective of this strike campaign is to cause wide-spread damage to Ukraine's energy distribution network, the U.K.'s Ministry of Defense said in an intelligence update Monday. "As Russia has suffered battlefield setbacks since August, it has highly likely gained a greater willingness to strike civilian infrastructure in addition to Ukrainian military targets."
Budano told Obozrevatel that the end of the war will also cause a "very serious political process" in Russia that'll involve regions breaking away from the country.
"Moscow will pay reparations to us, this is all waiting for them, it will lead to the shift of a certain economic center of the Russian Federation to our territory ... that is, there are many ... steps," he said.
Newsweek has reached out to the Russian Defense Ministry for comment.