Ukraine Zoo To Euthanize All Animals After Russia Destroys Enclosures
Zookeepers have made the heartbreaking decision to put down all the large animals—including lions and tigers—at a zoo in Ukraine after its enclosures were destroyed by Russian shelling.
Many of the animals at Feldman Ecopark in Kharkiv survived the bombings, but their enclosures did not and are no longer safe, according to the venue's founder Alexander Feldman.
Kharkiv, Ukraine's second largest city, has been badly hit by Russian bombardments as it sits just 40 miles from the Russian border.
Feldman released a video statement on Facebook revealing it would be impossible to try to transport the large animals, many of which are dangerous with complex needs, to safety. He seemed close to tears as he spoke and revealed that it appears the only remaining option is euthanizing them.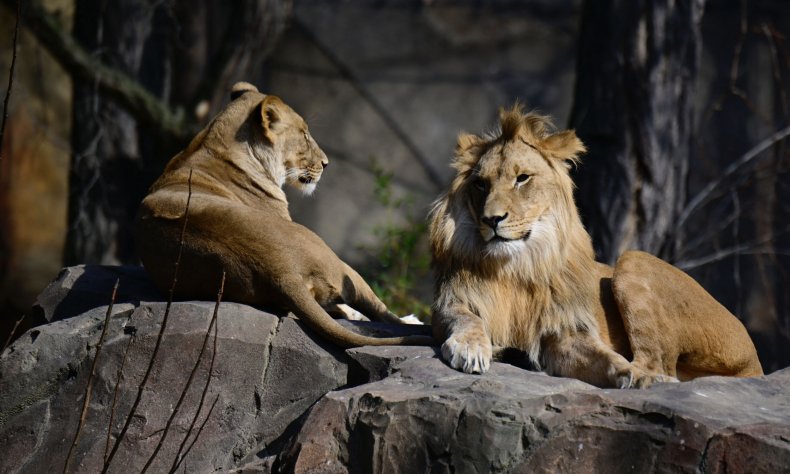 The translation of his words on the screen, read: "I am often asked what happened to the park. Today we are going to tell Kharkiv residents that the park is no longer there. After yesterday's fired missiles enclosures [were] destroyed, all infrastructure destroyed.
"But miraculously, tigers and lions remained alive, their cages were very badly damaged—they can get out at any moment. [And the enclosures are] in a serious condition where the bears are.
"Today the decision is made: We have time until the evening, or [we must] kill all [of the animals], euthanize [them], or accept [an offer of] their transportation. [But there is] no chance, no ideas, and no redirecting them now.
"[If] any idea is found, maybe [we can save] some little jaguars, or panthers. But all adult animals are likely to be destroyed."
Just days ago, Newsweek reported how a worker from Feldman's zoo had driven rare tapirs to safety, with the dramatic rescue recorded in a video that went viral.
The same worker had previously evacuated several kangaroos in his van.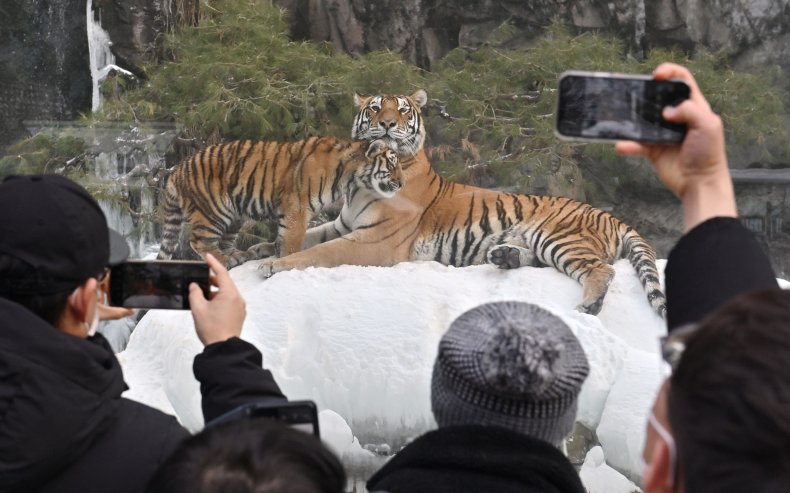 Three staff members at the zoo have been killed and dozens more were wounded while trying to feed their animals, a zoo spokesperson told Newsweek on Saturday. Almost 100 animals have also been killed.
The fate of Ukraine's animals in zoos and shelters has worried conservationists, and is another element of horror in the war which has caused so much human suffering. Last week, it was reported many animals were at risk of starving to death as zoos' food supplies run low and deliveries across the country remain disrupted due to the war.
But there have been some glimmers of hope.
Newsweek reported in March that some of Ukraine's zoo animals were being evacuated from the war-torn country and were on their way to be rescued at the Polish border.