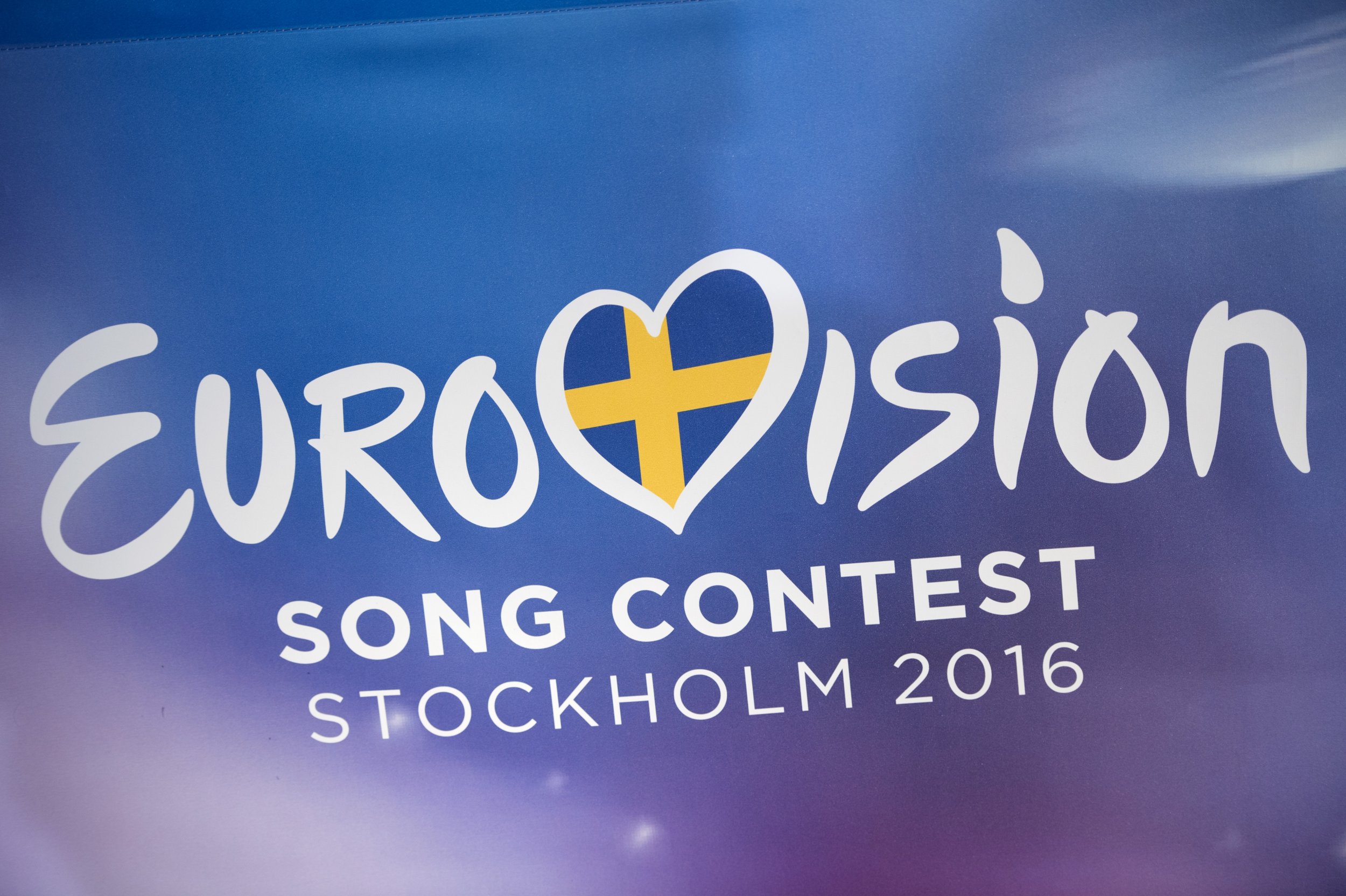 A Crimean Tatar singer is set to represent Ukraine in the Eurovision 2016 song contest with a track inspired by Moscow's Stalinist repressions against the region's Muslim community.
Jamala's "1944" tells the story of Soviet deportation of the Crimean Tatars. It has struck a chord with Ukrainians and topped the country's Eurovision selection process, with votes from both judges and the public, the latter submitted by text message.
The story of the Kremlin-led campaign against the Crimean Tatar appears to have regained some significance since Russia's annexation of Crimea in 2014. Since then, the majority of Crimean Tatar media has faced closure and new security measures on the peninsula's Muslim community have prompted fears of continued persecution.
The song, which musically blends Crimean woodwind melodies with modern trance rhythms, is sung primarily in English, with its chorus in Tatar. It is the favorite of the six acts to have secured a place in the last stage of the selection process. The winner, which will represent Ukraine in Sweden in May, will be announced by the end of this month.
Jamala's televised performance of the song last weekend was such a hit it inspired impassioned calls of support from Ukrainian politicians and prompted Ukraine's version of Vogue magazine to publish a primer on how to imitate her style.
Leading Crimean Tatar activist Refat Chubarov was among many to rally behind Jamala on Facebook, detailing his phone conversation with the singer after her performance. "You are not only the best, not only the most beautiful but, what is also very important to me, is that you are the smartest out of all the performers," Chubarov posted, calling for viewers to support her.
Mustafa Dzhemilev, a Ukrainian MP and one of the most senior officials of Tatar heritage, said earlier this week that he too hoped Jamala would win and believed that her song would turn people's attention to the Crimean annexation once again. He added that the song in and of itself was not political and thus does not violate Eurovision's rules.
Speaking to Radio Free Liberty after her performance, Jamala said that she had been moved how many Tatars in Crimea had told her they were going to send texts, despite the fact that they would not be counted as Crimean numbers have currently been integrated into the Russian system. Her family is still in Crimea.
" Now the Crimean Tatars are on occupied territory," she said. "And it is very hard for them. They are under tremendous pressure. Some have disappeared without a trace. And that is terrifying. I would not want to see history repeat itself."​
Viktor Vyatrovich, the director of Ukraine's Institute of National Memory, also backed Jamala to represent Ukraine and highlighted the fact that if she wins, new light may be shone on the status of Crimea as, usually, the winning country hosts next year's competition.
According to him, it would be only fitting that Ukraine planned for hosting 2017's song contest not in Kiev, but in Crimea.
"In the case of Jumala winning, Ukraine will accept to host the competition of Eurovision 2017 in Sevastopol," Vyatrovich predicted, referring to one of the peninsula's biggest cities.
The final shortlist of acts so far includes Jamala and the bands The Hardkiss and Brunettes Shoot Blondes. Three more acts are to make up the final six after a second semi-final this weekend and Ukraine will select its Eurovision 2016 entry on February 21.