Ukraine's Mass Grave From 'Same School of Terror' as Serbia: Ex-Politician
A former top diplomat of Kosovo is comparing a mass burial site reportedly uncovered by Ukrainian forces to atrocities committed by Serbian authorities during the collapse of Yugoslavia in the 1990s.
In an ominous Twitter post Thursday, Petrit Selimi, former foreign minister of Kosovo, drew parallels between Russia's invasion of Ukraine and the mass killings of ethnic Albanians by Serbian forces. The post was in reaction to an announcement from Ukrainian authorities that they had discovered a mass grave near a city recently recaptured from Russia, the latest indication of possible war crimes in the conflict.
Ukrainian President Volodymyr Zelensky said during a national address Thursday that the site was found in Izyum, in the northeast Kharkiv region where Ukraine's military recently pushed back Russian forces in its ongoing counteroffensive.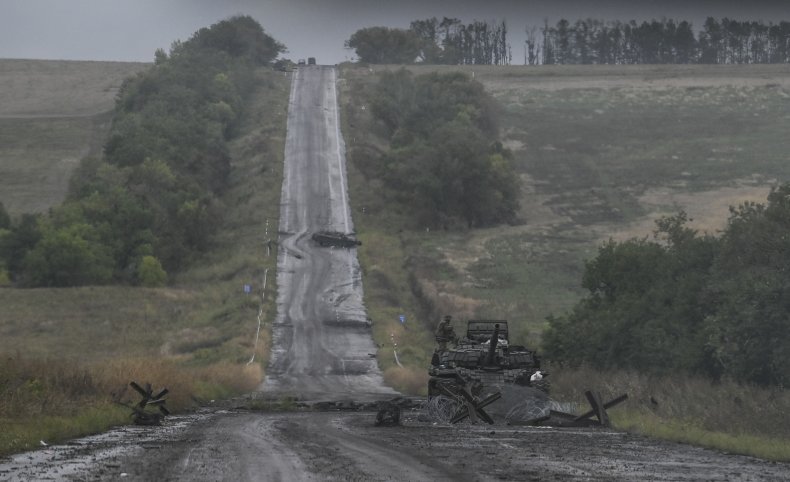 "We want the world to know what is really happening and what the Russian occupation has led to. Bucha, Mariupol, now, unfortunately, Izyum," Zelensky said, referencing other sites of alleged Russian war crimes against civilians. "Russia leaves death everywhere."
After Russian troops pulled back from Kyiv earlier in the conflict, authorities reportedly discovered a mass burial site of civilians in the nearby town of Bucha, which had previously been occupied by Russians. While that site is under investigation for potential war crimes, Russia has denied wrongdoing.
Zelensky said more information would be forthcoming as Ukrainian and international journalists will be allowed access to Izyum.
Serhii Bolvinov, chief police investigator for the Kharkiv region, told Sky News that the mass burial site in Izyum contained around 440 individual makeshift graves, which he called "one of the biggest burials in one liberated city."
The victims died from gunshots, artillery fire, airstrikes and mine explosions, Bolvinov said. All the bodies would be exhumed and forensically examined to gather evidence of possible Russian war crimes, he said.
Selimi, who served as Kosovo's foreign minister in 2016 before serving as deputy from 2010, said in his tweet that mass graves found after his country's liberation shocked the world.
"Serbian government has even had a morbid operation of stealing the corpses of Albanian civilians and reburying them or throwing the bodies in lakes," said Selimi. "Same will happen now. It's same school of terror."
The United Nations International Court of Justice in 2007 found the Serbian government did not directly commit genocide during the war between 1992 and 1995. However, the court determined that Serbia had allowed the ethnic-driven killing to occur and failed to punish the atrocities.
Before NATO intervened, reports emerged that ethnic Albanians were being targeted by Serbs in a campaign of "ethnic cleansing." A U.N. war crimes prosecutor said in 1999 that forensic teams had dug up 195 sites where massacre victims were said to be buried, finding 2,108 bodies.
Serbian leader Slobodan Milosevic was arrested in 2001, accused of genocide and crimes against humanity. Before dying in prison, a war-crimes tribunal accused him and his aides in the illegal deportation of 740,000 Kosovar Albanians and the killing of at least 340 people.
Newsweek has reached out to the Russian Ministry of Defense for comment.