Ukraine's Zelenskyy Quashes Rumors He's Fled Kyiv in Video, 'We Are Here'
President Volodymyr Zelenskyy of Ukraine denies rumors that he has fled Ukraine by posting a video of himself and his team in Kyiv, saying, "We are here. We are defending Ukraine."
Residents of the capital are preparing for Russian forces to push further into the city as residential buildings were hit by shelling early Friday morning, and there were reports of "heavy fighting in the northern districts of Kyiv".
President Zelenskyy, in his video which he posted on Twitter, announced that he, along with several members of his team, including Ukrainian Prime Minister Denys Shmyhal, was still in Kyiv, despite rumors from Russian media outlets that he had fled.
"The President is here," Zelenskyy said. "And we are here. We are all here defending our Independence, our state. It will continue to be so. Glory to our defenders! Glory to Ukraine!"
His message received an outpour of support, as people on Twitter commend Zelenskyy's decision to stay.
"He will be where his people are, At All Times," said one Twitter user.
Another wrote, "We salute you and support you sir. We are behind you."
More Ukrainian leaders are rallying to take up arms and protect their country. Former Ukrainian president Petro Poroshenko spoke to CNN wielding an AK-47 and promised that he would be on the streets of Kyiv fighting for his country.
When asked how long he believed Ukraine will be able to hold out, Poroshenko said, "Forever, I think Putin will never catch Ukraine, no matter how many soldiers, missiles or nuclear weapons he has. We Ukrainians are free people with a great European future."
A member of the Ukrainian parliament, Oleksiy Honcharenko, told CNN that he had decided to stand and fight as well and even went to police headquarters to get a gun.
"I'm not a professional soldier at all, but I can try and I can do my best and I will do it if Russian forces enter Kyiv," Honcharenko said.
There are further reports that civilians are also rallying in the city, as Radio Free Europe reported that on the streets of Kyiv, armed Ukrainians in civilian clothes were "carrying AK-47s and, in one case, an RPG."
And the Ukrainian Ministry of Defense posted on social media, "We urge citizens to inform us of troop movements, to make Molotov cocktails, and neutralize the enemy."
Ukraine's parliament voted on Wednesday to approve a law that gave citizens the right to bear arms, mere hours before Russia's attack, according to a Reuters report.
U.S. officials told CNN that they feared Kyiv could fall under Russian control within days.
For live updates on Ukraine-Russia conflict, click here.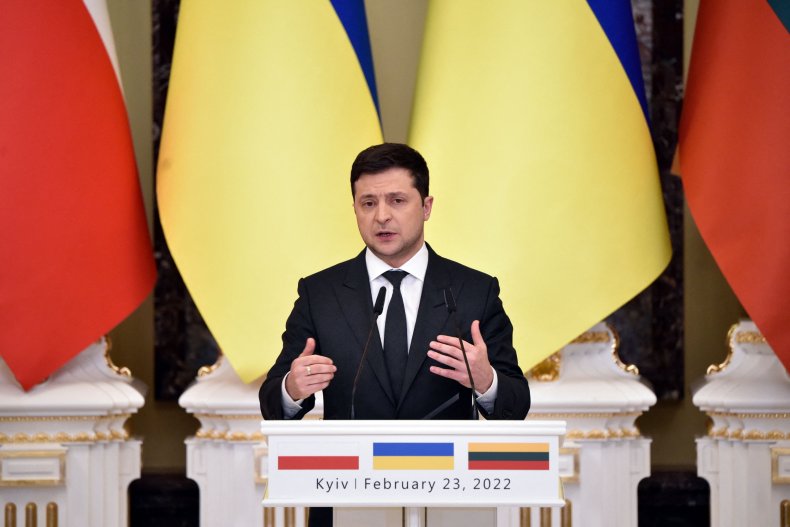 UPDATE 5:06 P.M. ET: This article's headline was updated from squashed to quashed.