A Ukrainian defense industry manufacturer wants to give anybody who captures a Russian military aircraft $1 million U.S.
In a translated statement published on its Facebook page on Tuesday, defense manufacturer Ukroboronprom announced that it will give bonuses to those who retrieve "stolen combat aviation equipment of the occupiers." The post says that it will offer $500,000 for a captured military helicopter and $1 million for a fighter plane. In order for the bonuses to be received, the equipment must be in working condition.
Ukroboronprom also encouraged Russian soldiers who want to defect to send their equipment to be offered Ukrainian citizenship.
Ukroboronprom also offered Russian soldiers financial incentives to give up the fight and their working weapons.
"To use this opportunity, you need to surrender to Ukrainian authorities along with the military hardware," the company wrote on its website. "You and your family may become wealthy people, no longer obliged to carry out criminal orders. You can become free and rich. To reach Ukrainian dispatchers, you already know the frequencies."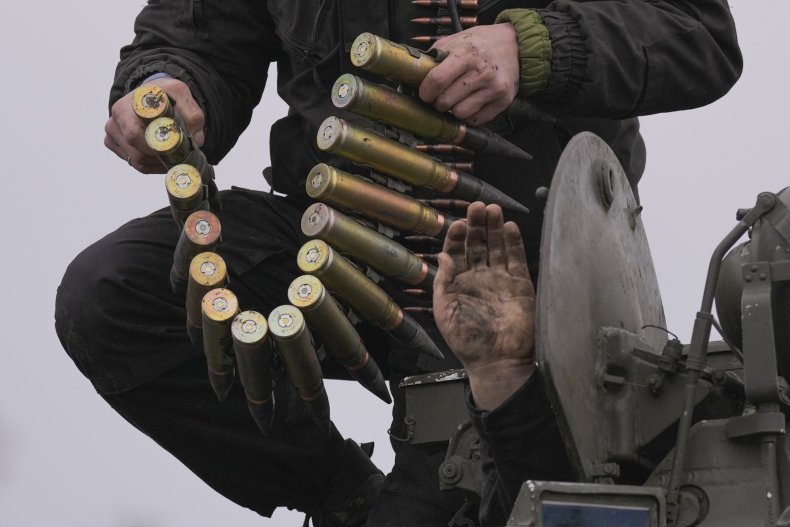 If the Russian population is reflected in the country's army, then some soldiers could decide to take up Ukroboronprom's offer in an act of resistance. A recent poll conducted by aides of Kremlin critic Alexei Navalny showed that 53 percent of 700 Moscow respondents view their country as an aggressor in the war, with 28 percent labeling Russia as a liberator. About 36 percent of participants in the poll blamed Russia for the ongoing war.
While the respondent pool of the Navalny poll was limited, it reflects a growing sentiment throughout Russia that is resulting in the country's citizens protesting the war. About 13,000 anti-war protesters have been arrested since the beginning of the invasion.
As far as weaponry goes, while Ukraine is able to supply themselves thanks to companies such as Ukroboronprom, the U.S. recently announced that it will send weapons to the country as part of a $12 billion aid package. Some politicians have warned against such decisions, including Representative Ilhan Omar, a Minnesota Democrat.
"The consequences of flooding Ukraine with billion dollars in [American] weapons, likely not limited to just military-specific equipment but also including small arms + ammo, are unpredictable & likely disastrous," Omar wrote on Twitter.
"I support giving Ukraine the resources it needs to defend its people, I just have legitimate concerns about the size and scope."
Newsweek reached out to the Russian Defense Ministry for comment.
Update at 3/8/22, 3:28 p.m. ET: This story has been updated with additional information.