At the crack of dawn on February 24, Tanya Garkun was roused from sleep with the news that war had come to Ukraine.
A teacher from the school in Khmelnytskyi, a city in western Ukraine, where Garkun is the principal, was calling, asking if the school was going to remain open. Garkun wasn't sure what to believe, so she went on Facebook and saw friends in the capital, Kyiv, reporting that Russians had started shelling.
"I understood that this is true," she told Newsweek. "And this is the first time I have ever had a panic attack... because I'm responsible for many people. I had to make a decision, what to do next?"
Garkun's husband, Andrii, was in Germany on business at the time. On the phone, he urged her to flee Ukraine with their daughters—Elvina, 16, and Aneta, 14—and join him there.
But she refused. "I said to him, 'no, I prefer to stay because I'm the principal, how can I go? How can I leave my students and my teachers and everybody there?'"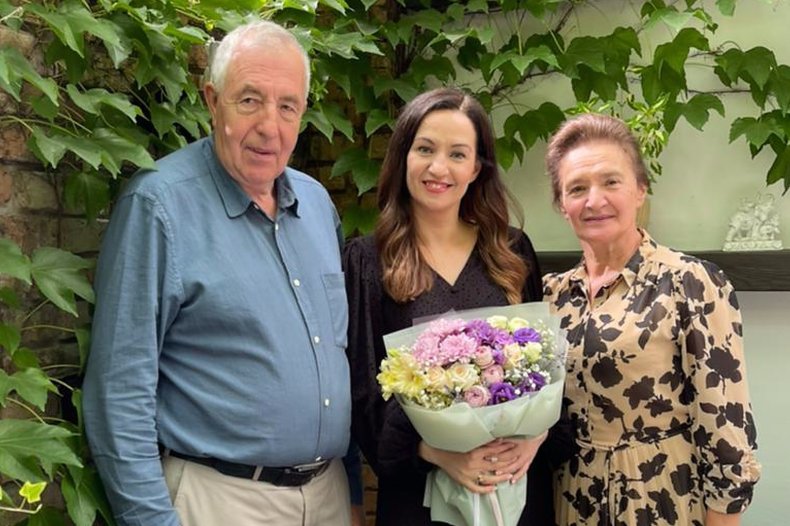 Life in the days since Russia began a full-scale invasion of Ukraine brought back memories of the suffering her family endured in the former Soviet Union, she said.
Her late grandfather, Victor Dumansky, was persecuted for his faith and sentenced to death in 1951 during Joseph Stalin's regime. "For being a Christian pastor, having Bibles at home," Garkun said.
Stalin's death meant his life was ultimately spared, but he remained in prison for many years.
When Victor Dumansky and his wife Emiliya immigrated to the U.S. in 1989, only one of their children chose to remain in Ukraine—Garkun's father, Gennadii Dumansky. "He thought this is his calling from the Lord, to be here to start the church, and to help people here on our land," she said.
Garkun felt despair as Russia launched its assault on her homeland. But she, like other Ukrainians, soon got to work to help in any way she could.
"I understood that hatred destroys my heart, so I tried to find the ways [to] redirect my pain into something good," she said.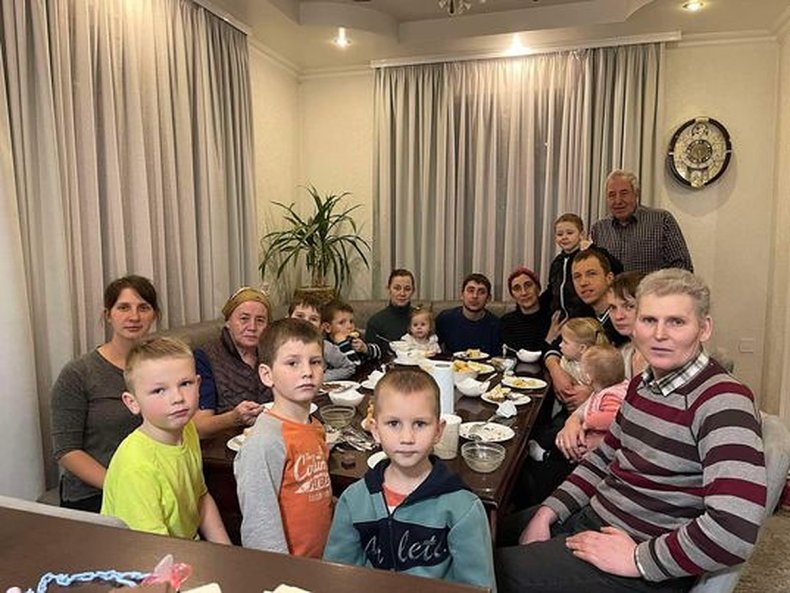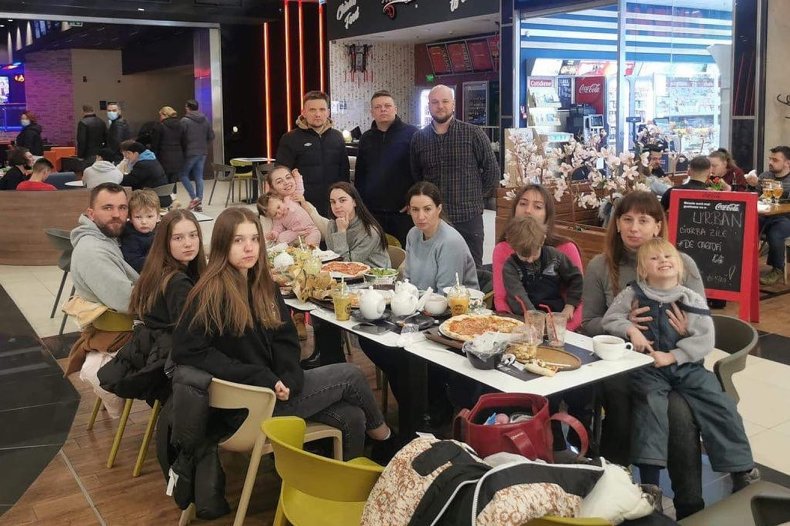 Her father opened the Light to the World church to shelter hundreds of tired refugees making the treacherous journey to the border, turning pews into makeshift beds.
Her mother, Maria Dumansky, prepares meals for the refugees, Garkun said. "She is the kindest person I have ever known... Every day, she cooks for all the refugees and she takes care of their needs."
She and other family members also allowed those in need to stay in their homes. "They needed shelter, and they needed a place just to stay for one day or two," Garkun said. "And they were able to continue their travel to the border."
But last Thursday, Garkun made the decision to join them in fleeing her homeland.
"I hated the thought that I have to go.... my husband told me that maybe abroad, you will be more helpful, I could reach many people to spread the truth," she said.
With no car of her own, Garkun and her daughters made the three-hour journey to Ukraine's border with Moldova, the closest to their home, in a vehicle driven her husband's stepfather.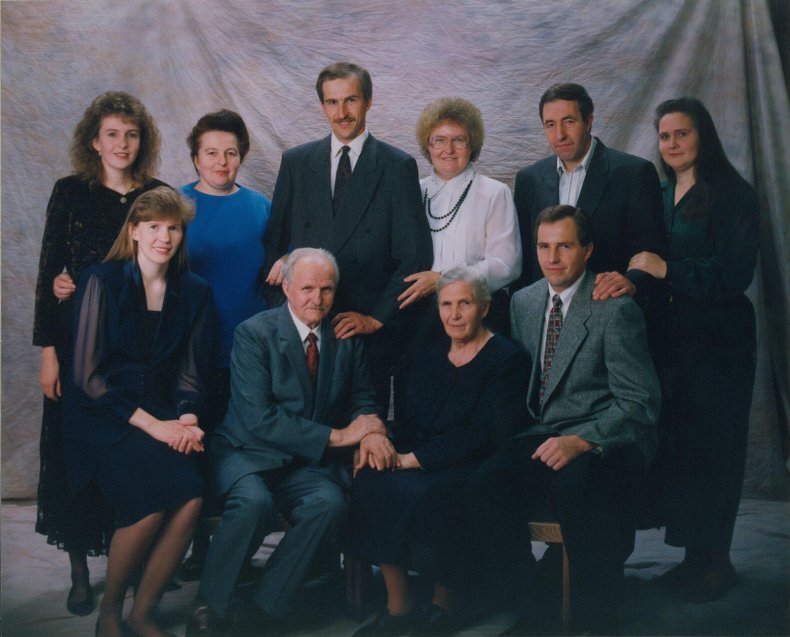 "At the border, we were met by so many volunteers offering food, transportation and rest at their tents," she said. "It was the first time I started crying hard, realizing now I had to receive help instead of helping others which I used to before."
Garkun and her family spent a night in the Moldovan capital, Chisinau, at a friend's home before continuing their journey. "On my way, many people asked, 'Can we go with you?' So finally, we had a team of 15 people come in with me," she said.
Her husband met them in Romania, before they embarked upon a long drive in a van through Hungary and Austria before reaching Germany earlier this week.
Since leaving her homeland, Garkun continues to grapple with the trauma that she and her fellow Ukrainians have been subjected to. She told of a friend whose husband, a soldier, had been captured by Russian forces, and another friend who was killed while evacuating civilians from Irpin.
Her church organized buses to send supplies to besieged cities, she said. One that was evacuating people from Kharkiv came under fire from Russian forces, but everyone aboard survived, she said.
Even after leaving Ukraine, Garkun has found some joy in continuing to help those in need in her homeland—she has offered her house for a family who fled Kharkiv to live in.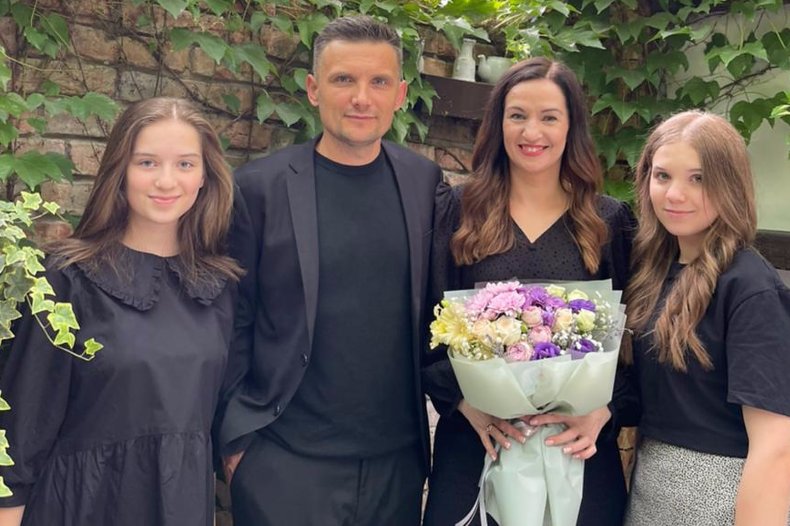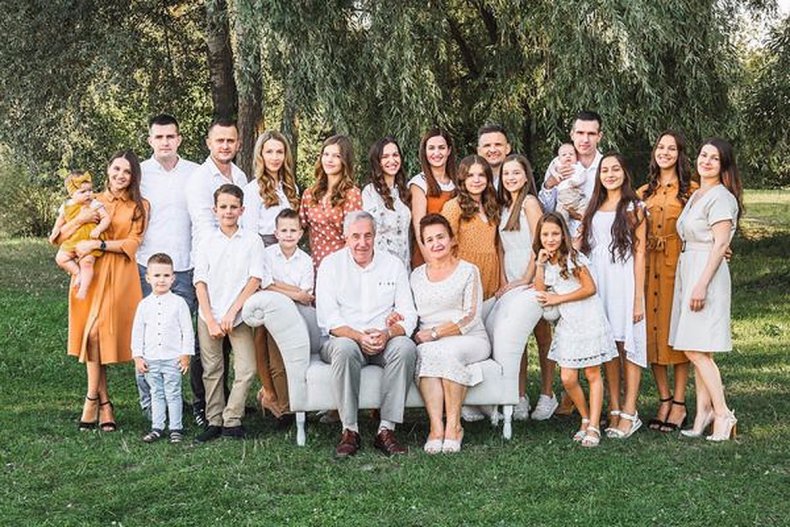 "They needed a place to live, not just stay for several nights," she said. "They are absolute strangers because I have no idea who they are. I know that they lost their house in Kharkiv. I know that they have nowhere to stay."
Despite her pleas, Garkun said her parents and two younger siblings—Vitalii and Yulia—remain in Ukraine, and continue to shelter and feed refugees.
"I asked my dad, I said, 'you are 72, you are pretty old, you can allow yourself to rest... please come to Germany because we have relatives here,'" she said. "He said, 'no, I won't leave my country, my city, my church, and refugees... My father is in the right place because here he wouldn't feel [like] himself so he chose to stay there."
Garkun said she wants the world to know that Ukrainians remain united in the face of terror. "I'm very proud to be Ukrainian. I'm very proud of my people," she said.
"[Russian President Vladimir] Putin is destroying my country, but he [won't] be able to destroy my nation. He wanted to separate us, instead he united us like never before."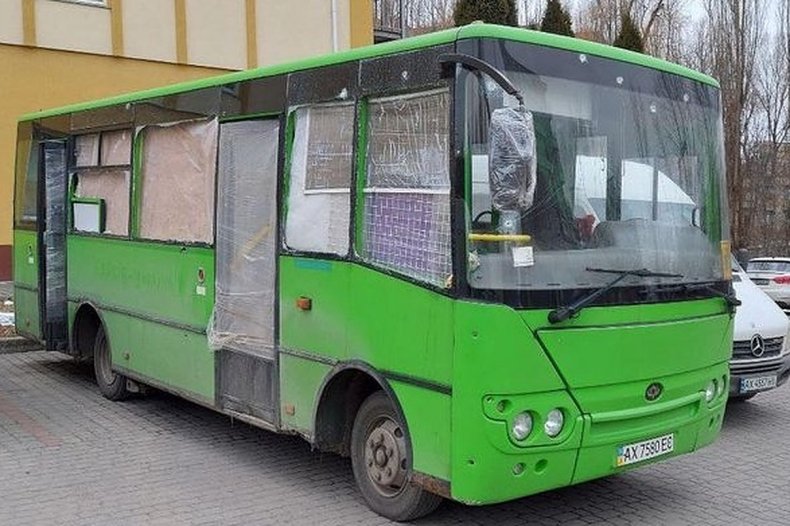 Correction 3/11/22, 5:10 a.m. ET: This article has been updated to correct the spelling of Tanya Garkun's surname.