One year ago, the Ukrainian capital was abuzz with emerging reports of a stunning counteroffensive in the northwest of the country. The surprise operation in the Kharkiv region prompted a humiliating Russian rout, and spurred hopes that Ukraine would not only survive Moscow's full-scale invasion, but that it would emerge victorious.
As the summer of 2023 draws to a close, Ukrainian forces in the southeast of the country are conducting a very different counteroffensive. Kyiv's troops are inching forward at high cost, picking their way through sprawling minefields under artillery fire, hoping to reach and decisively breach Russia's so-called Surovikin Line network of defenses that crisscrosses the occupied south.
The slow pace and meager gains of the Ukrainian offensive have raised concerns among Western partners—and as Newsweek has reported, even within President Volodymyr Zelensky's inner circle—that Ukraine will not be able to eject Russian forces from all occupied Ukrainian territory as top officials in Kyiv have repeatedly vowed to do. Perhaps, some foreign observers have suggested, it is time to talk to President Vladimir Putin.
On Friday at the Yalta European Strategy (YES) summit in the Ukrainian capital, Zelensky acknowledged that the war "is slowing down. We recognize this fact. All processes are becoming more complicated and slower: from sanctions to the provision of weapons."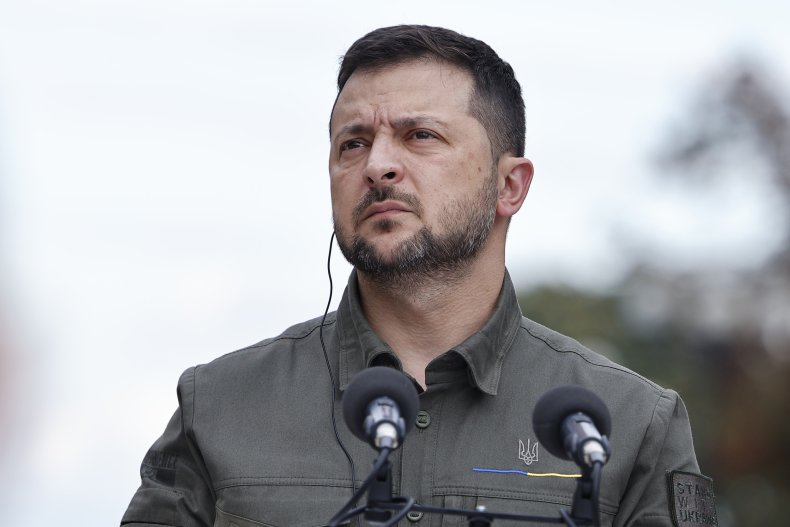 In a more explicit challenge to foreign partners that have pressed Kyiv for battlefield success, Zelensky added: "When some partners say, 'So what about the counteroffensive, when will the next step be?' My answer is that today our steps are probably faster than new sanctions packages."
All the while, large numbers of Ukrainians are being killed in their struggle against the old enemy. For many, Russia is running up a debt that must be paid.
"Russia has taken away many people from us," Masi Nayem, a lawyer-turned-soldier who was badly wounded early in the war, told the YES audience. "The more Russians die, the better it is. As a combatant, I still have the right to kill Russians. And this is what I want most of all.
"I want revenge in the most horrific way that the international conventions would allow."
Time to Talk?
Ukraine's slow progress has reinvigorated calls among foreign lawmakers, academics, and media for fresh peace talks, even though there is little to suggest that either side is willing to make the concessions that would be required.
The Rand Corporation's Samuel Charap—one of the best-known Western advocates of dialogue with Moscow—told The New Yorker in a recent interview that Russia has already been strategically defeated. "A weakened Russia is good," he said. "But a totally isolated, rogue Russia, a North Korea Russia—not so much."
Peacenik—or Ukraine-skeptic, pro-Russian, etc.—sentiment is coming from the halls of power in Hungary, is embedded in rapidly growing opposition movements in Slovakia and Germany, and is spilling out of the GOP presidential primary in the U.S. Calls for peace are not confined to one country or to a portion of the political spectrum.
But the gulf between the pro-negotiations camp and the Ukrainians is stark.
Zelensky and several other prominent Ukrainian officials made clear in Kyiv that there will be no talks while Moscow's troops remain on Ukrainian territory. "There will be the end to this, and Ukraine will definitely prevail," the president said on Friday. "Of course, it's going to be complicated and arduous."
"There is a very clear-cut understanding that on the battlefield you have to push forward because this only strengthens our positions and the political stance that we assert. Eventually, this will all take us closer to the end of the war." Russia, Zelensky said, can immediately end the fighting "if she withdraws all her forces from the occupied territories."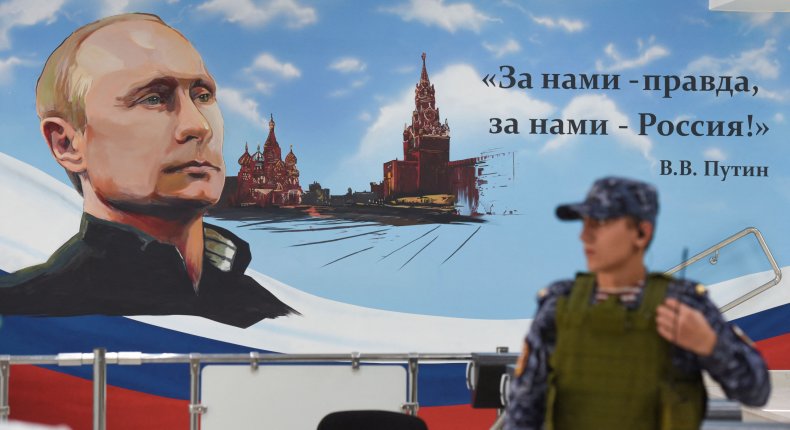 Peace talks began in the hours following Russia's full-scale invasion in February 2022. They quickly fell apart given the gulf in demands between the two delegations and the subterfuge that swirled around the negotiations. As more evidence of Russian war crimes emerged and casualties mounted on both sides, even a rhetorical commitment to dialogue became untenable for Ukrainian officials.
Eighteen months into the fighting, both sides believe they can still win. Putin will not withdraw and Zelensky will not tolerate territorial concessions. Even if he did, few in Ukraine would support him, most believing that any peace deal signed by the Russian president cannot be trusted.
Late Wagner Group financier Yevgeny Prigozhin "thought he had a deal with Vladimir Putin, and that didn't work out very well for him," former British Prime Minister Boris Johnson told the YES summit, urging "strategic patience" while Ukrainian forces grind forward into the Russian defensive lines.
Nataliya Bugayova, a non-resident Russia fellow at the Institute for the Study of War, said there is "no indication Putin is seeking any sort of offramp," regardless of Kremlin claims of being open to renewed negotiations.
Talks, Putin has said, would have to reflect the "new territorial realities" of Russia's partial occupation of four Ukrainian regions, plus its continued hold on Crimea. A new round of sham elections held in occupied areas this weekend speaks to his commitment. Newsweek has contacted the Russian Foreign Ministry by email to request comment.
Putin's intent of "full control" over Ukraine does not appear to have changed, Bugayova added. "We should assume this intent will outlast him by design," she said, noting that those most likely to succeed him will be Kremlin powerbrokers who "largely subscribe to the same agenda," even if they might disagree with Putin's means.
'Radical' Ukraine
Public opinion polls speak to the continued mass support for total victory. A summer survey conducted by the Kyiv International Institute of Sociology found that 84 percent of Ukrainians oppose any territorial concessions to Russia, even if this prolongs the war. The sentiment was shared by a majority nationwide, including by 75 percent of respondents in eastern Ukraine, 84 percent in central Ukraine, and 86 percent in the south and west.
This weekend, demonstrators in the Black Sea port city of Odesa lambasted city officials for not prioritizing spending on military operations. "Money to the front," the protesters demanded.
Zelensky has set out Ukrainian demands in his 10-point peace formula, a blueprint Kyiv's diplomats are working hard to build support for abroad, ahead of a planned major summit later this year.
Among Ukrainian demands are full liberation per its 1991 borders, reparations, war crimes trials for Russian leaders including Putin. Zelensky has said his plan should be underpinned by Ukrainian membership of NATO and the European Union, for which there is also broad—and growing—public support.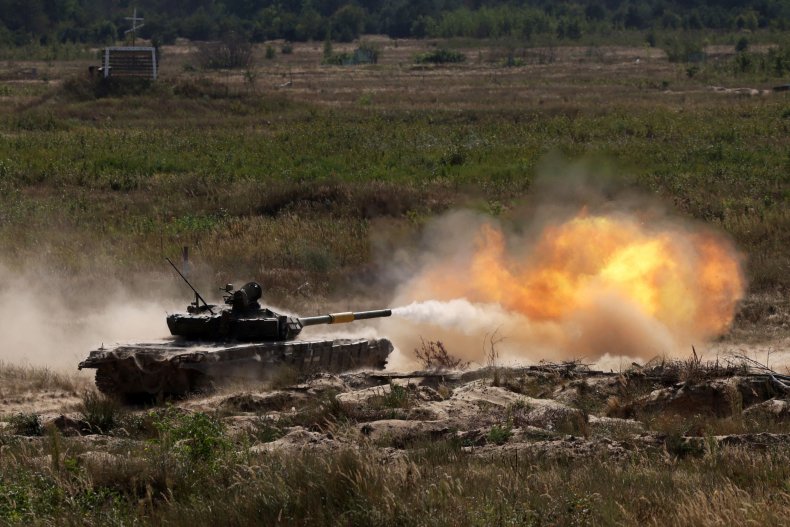 David Arakhamia, the leader of Zelensky's Servant of the People party in the Ukrainian parliament—the Rada—said decisionmakers will be guided by the "very radical" public sentiment. The only acceptable path for most, he added, is to "liberate the territories fully."
Olha Stefanishyna, Ukraine's deputy prime minister for European and Euro-Atlantic Integration, said there is "no way to step back" Kyiv's demands. "Our leader is backed up by all of us, by every Ukrainian," she said.
"We understand what works and what doesn't," concurred Andriy Yermak, the head of the presidential office, when discussing pressure from partners to sit down with Putin. The ghost of the 1994 Budapest Memorandum—by which Russia, the U.S. and U.K. gave Ukraine security assurances in exchange for giving up its nuclear weapons—still haunts Ukrainians, Yermak said.
Lesia Vasylenko, a member of the Ukrainian parliament, said a change in Kremlin leadership alone will not be enough to bring Ukraine to the table, she said.
"We say in Ukraine, sometimes, 'A good Russian is a dead Russian,'" she said. "It's not about being morbid, it's not about being vengeful, it's the truth. The good Russians of today are either dead—killed by Putin's regime—or they are rotting away in Russian prisons."
"There are Russians who admit the wrongs that have been done by Putin's regime, and moreover admit the wrongs that have been done by the Soviet empire. But how many of them are there? One Navalny is not enough," Vasylenko said, referring to jailed pro-democracy campaigner Alexei Navalny.
"We need at least 100 million Navalnys for there to really be changes, and for Ukraine to be able to take any kind of deal," she said. "It is way, way too early to talk about that."
The weekend summit was held deep below ground with tight security. As Kyivites were out enjoying the warm summer weather, the city's anti-air defense operators waited for more Russian drones or missiles to come streaking through the cloudless sky. On Saturday night, they did.
In the YES "war room," speakers sat in front of a wall of live battlefield drone feeds. In their remarks, many Ukrainian officials and soldiers steeled each other and their foreign partners for a long war, although military intelligence chief Lieutenant General Kyrylo Budanov suggested Russia's armed forces could collapse within a year.
Alina Mykhailova, a deputy of the Kyiv City Council and since February 2022 a soldier, laid bare the human cost of Ukraine's war. "We are suffering huge casualties, there is no romanticizing battle or war," she said.
Mykhailova's partner, Dmytro Kotsiubailo—a famous commander known by his call sign Da Vinci—was killed near Bakhmut in March. "There will never be a victory for us without those who are no longer standing with us," Mykhailova said through tears. "I won't have anyone to celebrate it with."
"Some think victory will come very soon. No, it won't," Mykhailova added. "Perhaps this is a pessimistic message, but I don't have another one for you."