Ukrainians, Russians Turn to Bitcoin as Sanctions, Invasion Roil Finances
Russian and Ukrainians civilians are rapidly cashing in their national currencies for bitcoin as the Russian attack on Ukraine continues to take a steep financial toll on their economic sectors.
In Russia, unprecedented sanctions imposed by the U.S., U.K. and Europe have caused the value of Russian rubles to decrease, a drop civilians are trying to counter with exchanges via the cryptocurrency, the Associated Press reported.
Meanwhile, the Ukrainian government has restricted the ability of citizens to conduct electronic transactions, so many are now cashing in the hryvnia for bitcoin.
The new embrace of the cryptocurrency within the two nations has caused bitcoin prices to soar after an initial drop following Russia's invasion of Ukraine. The bitcoin price fell to about $34,000 after Russian President Vladimir Putin launched the attack last week but then rose about 10 percent on Monday.
Bitcoin is up more than 25 percent in the past week and was sitting at about $43,800 on Wednesday afternoon.
Aside from bitcoin, other cryptocurrencies have seen price surges. Ukrainians, for example, have been buying stablecoins, the value of which is tied to the U.S. dollar.
Russian banks, oligarchs, entities and other individuals were targeted by the U.S. and EU sanctions. Assets from the Central Bank of Russian were frozen outside the nation, and its financial institutions have been ousted from SWIFT, a key bank messaging system used throughout the world.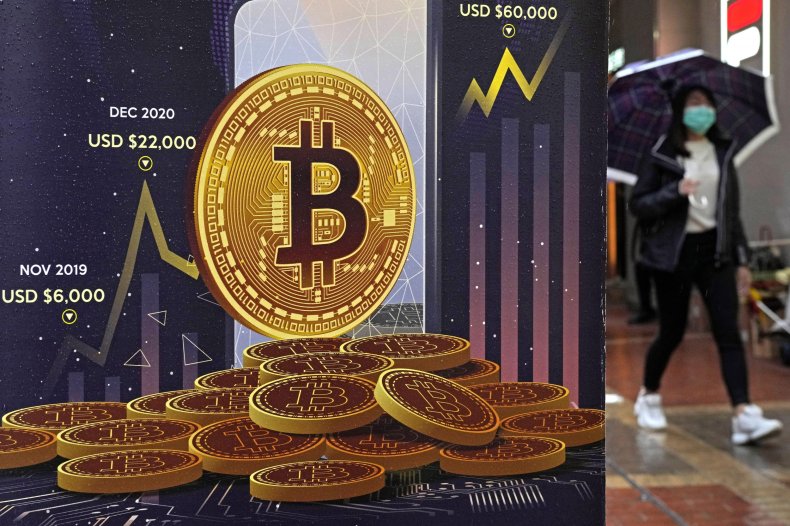 While the sanctions took aim at specific institutions and people, everyday Russians are also experiencing the consequences. Banks and ATMs have been backed up with lines of civilians trying to withdraw funds.
Western countries are anticipating that Putin will look at channels like cryptocurrency to try to work around the West's efforts to exclude it from the global economy. Relying on Russian gold reserves, as well as moving funds through smaller banks, might be other routes the Russian government takes.
Anticipating such strategies, the U.S. Department of Justice (DOJ) announced the launch of a new task force Wednesday designed to "ensure the full effect" of the sanctions.
The duties of the task force, officially titled "Task Force KleptoCapture," include "targeting efforts to use cryptocurrency to evade U.S. sanctions, launder proceeds of foreign corruption, or evade U.S. responses to Russian military aggression," the DOJ said in a press release.
The European Union, one of the other bodies to impose sanctions on Russia, recently announced a similar "transatlantic task force" aimed at enforcing Russian sanctions.
Update 3/2/22, 5:05 p.m. ET: This story was updated with additional information and background.