'Ultimate Custom Night' Released for Free for 'Five Nights at Freddy's' Fans
Ultimate Custom Night has released on Steam two days ahead of its projected release date of June 29. The game is being offered on PC as a free download. If you still can't get enough Five Nights at Freddy's after the sixth game, this small package is the perfect gift for you.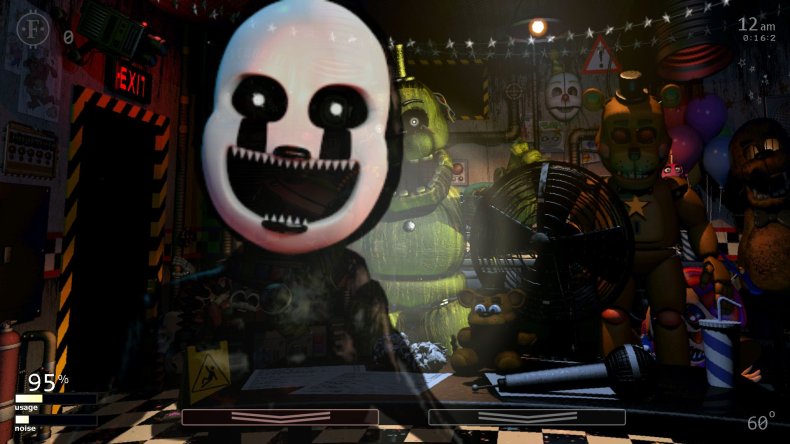 Ultimate Custom Night is a major show of fan service from developer Scott Cawthon after spending the past four years expanding his virally popular horror franchise. In what's planned to be his final Five Nights at Freddy's project as a solo developer, Ultimate Custom Night brings together every character and locale from the series for one last scare.
Just like the Custom Night modes featured in past Five Nights at Freddy's games, this one allows players to select from a roster of animatronics and choose difficulty levels for each character. This time, however, Ultimate Custom Night earns the honor of being released as a full game, with at least 50 deadly animatronics to cause you pain. In fact, even the Phone Guy himself can be leveraged to wreak havoc on unsuspecting night guards of Freddy Fazbear's Pizza.
While trying to survive the night, players must also complete themed challenges to unlock various office skins and lore-drenched cutscenes. Considering the recent developments surrounding a girl named Cassidy and her possible link to Golden Freddy, those tiny hints can't possibly be missed.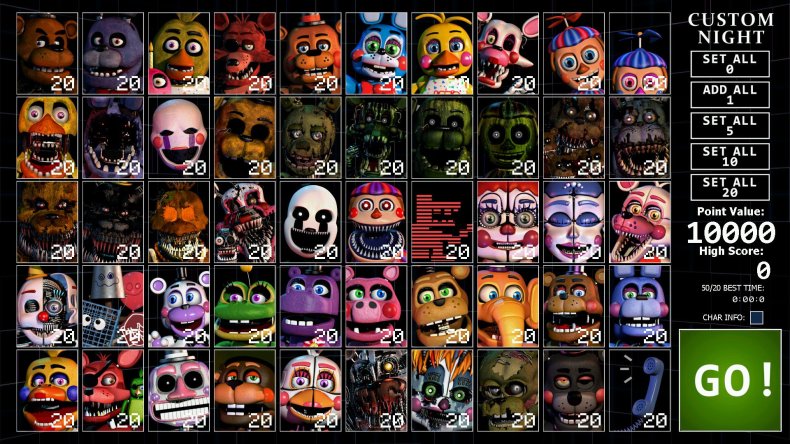 In February, Cawthon announced he'd seek help from other publishers and developers to create larger Five Nights at Freddy's projects. Ultimate Custom Night started out as a free DLC expansion for Five Nights At Freddy's 6, but quickly became big enough to be its own project. Not only has each member of the roster been separately programmed with different tactics, but each also features voice dialogue as well.
Beyond games, Five Nights at Freddy's will continue in novels and a feature-length film. The series' third book, The Fourth Closet, released on Tuesday.
Ultimate Custom Night is available as a free download on Steam. There is no mobile version available at this time.
What's your take on Ultimate Custom Night now that you've played it? Will it make Five Nights at Freddy's fans proud? Tell us in the comments section!