Uma Thurman's Furious Response To Weinstein Allegations Have Gone Viral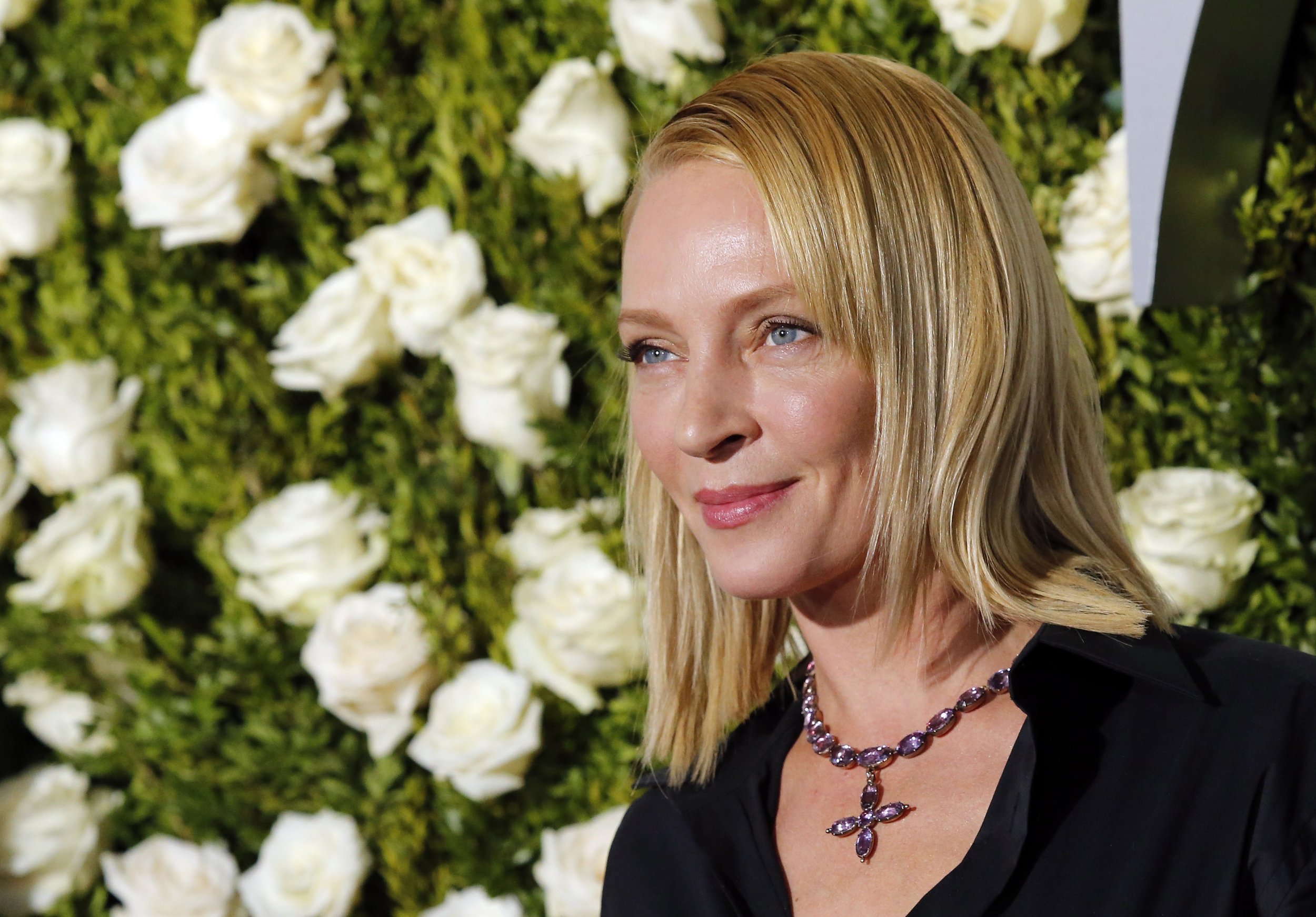 Actor Uma Thurman will not comment on the string of sexual assault allegations against movie mogul Harvey Weinstein until she is "less angry."
The Kill Bill lead, who has worked on seven Weinstein films, was about the allegations back in October and refused to comment, in a clip that was shared on Saturday by Asia Argento, who is among the women who have accused Weinstein of sexual assault.
"I don't have a tidy sound bite for you, because I have learned… I am not a child, and I have learned that when I've spoken in anger, I usually regret the way I express myself," she said in a clip from an interview with Access Hollywood that has since been widely shared on social media.
"So I've been waiting to feel less angry, and when I'm ready, I'll say what I have to say," she added.
Thurman has not yet commented on the allegations against Weinstein, which have seen more than 80 women come forward with various claims ranging from sexual harassment to rape.
The chilling message from Thurman, in which the actor appears to be struggling to contain her emotions about the situation, has gone viral since Argento shared the clip.
"Dear #UmaThurman may peace be with you and your soul," Argento wrote. "We need your strong voice, it truly is commanding," Argento wrote as she posted the clip of Thurman's brief interview on the topic.
Weinstein has been dismissed from the company he co-founded since the allegations emerged, and is facing criminal inquiries into his alleged behavior in at least three cities: New York, London and Los Angeles.
He has denied the allegations, via a spokesperson, but checked himself into a rehabilitation facility to deal with a so-called sex addiction shortly after the accusations became public.
Speaking outside his daughter's Los Angeles home to NBC News after the story broke, Weinstein said he was "not doing OK, but I'm trying."
"I gotta get help. You know, what? We all make mistakes. Second chance, I hope," he added.