U.N. Chief Doesn't Think Russia, Ukraine Will Engage in Military Conflict
U.N. Secretary-General António Guterres said Friday that he doesn't think military conflict will break out between Russia and Ukraine, but he warned that a misstep or miscommunication between world leaders could have severe ramifications.
"I urge all parties to be extremely careful with their rhetoric. Public statements should aim to reduce tensions, not inflame them," Guterres said during his opening speech at an annual security conference in Munich.
Guterres did say that the current threat to global security amid the tensions between the East and West "is more complex and probably higher" than it was during the Cold War, the Associated Press reported. Guterres' comments mark a departure from comments and actions by other leaders and officials making preparations for a potential Russian invasion into Ukraine.
The Russian military announced Friday that President Vladimir Putin would oversee nuclear missile drills this weekend involving Russian "strategic forces," while Poland is planning to buy $6 billion in military gear from the U.S. amid concerns over the Russian troop buildup.
The day prior, Rosemary DiCarlo, the top political official for the U.N., had also stressed the need for talks. She told the U.N. Security Council Thursday that the situation in eastern Ukraine poses a serious threat, according to a press release on the meeting.
"Whatever one believes about the prospect of such a confrontation, the reality is that the current situation is extremely dangerous," DiCarlo said.
DiCarlo, whose official title is the under-secretary-general for political and peacebuilding affairs, said that despite the complexity of the long-brewing issues behind the conflict threat, they must be settled through diplomacy.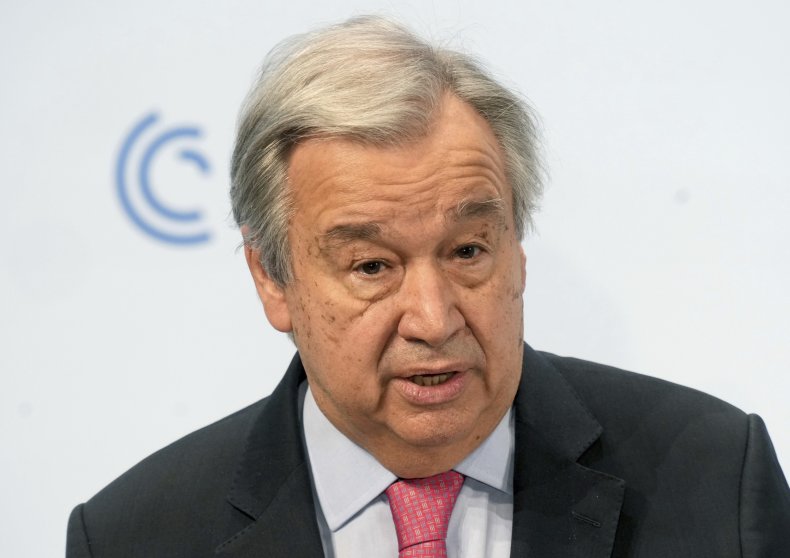 No senior Russian official was present at the Munich Security Conference, which will run from Friday to Sunday. U.S. Vice President Kamala Harris, Secretary of State Anthony Blinken and Ukrainian President Volodymyr Zelenskyy, however, were all present, the AP reported.
German Foreign Minister Annalena Baerbock said that Russia may have been able to make diplomatic strides if an official had been present.
"Particularly in the current, extremely threatening situation it would have been important to also meet Russian representatives in Munich," she said.
She said that even small strides toward achieving peace would be "better than a big step toward war," the AP reported.
U.S. Secretary of Defense Lloyd Austin also said Friday during a visit to Poland that despite the preparations for potential military conflict between Ukraine and Russia, "there is still time and space for diplomacy."
In a joint press conference with his Polish counterpart, he said that the U.S. and allies have offered Putin "a path away from crisis and towards greater security."
"Whatever path he chooses, the United States and our allies and our partners will be ready," Austin added.
U.S. officials said Friday that as many as 190,000 Russian troops were stationed near Ukraine's borders, The New York Times reported.
Update 2/18/22, 9:57 a.m. ET: This story has been updated with additional information and background.