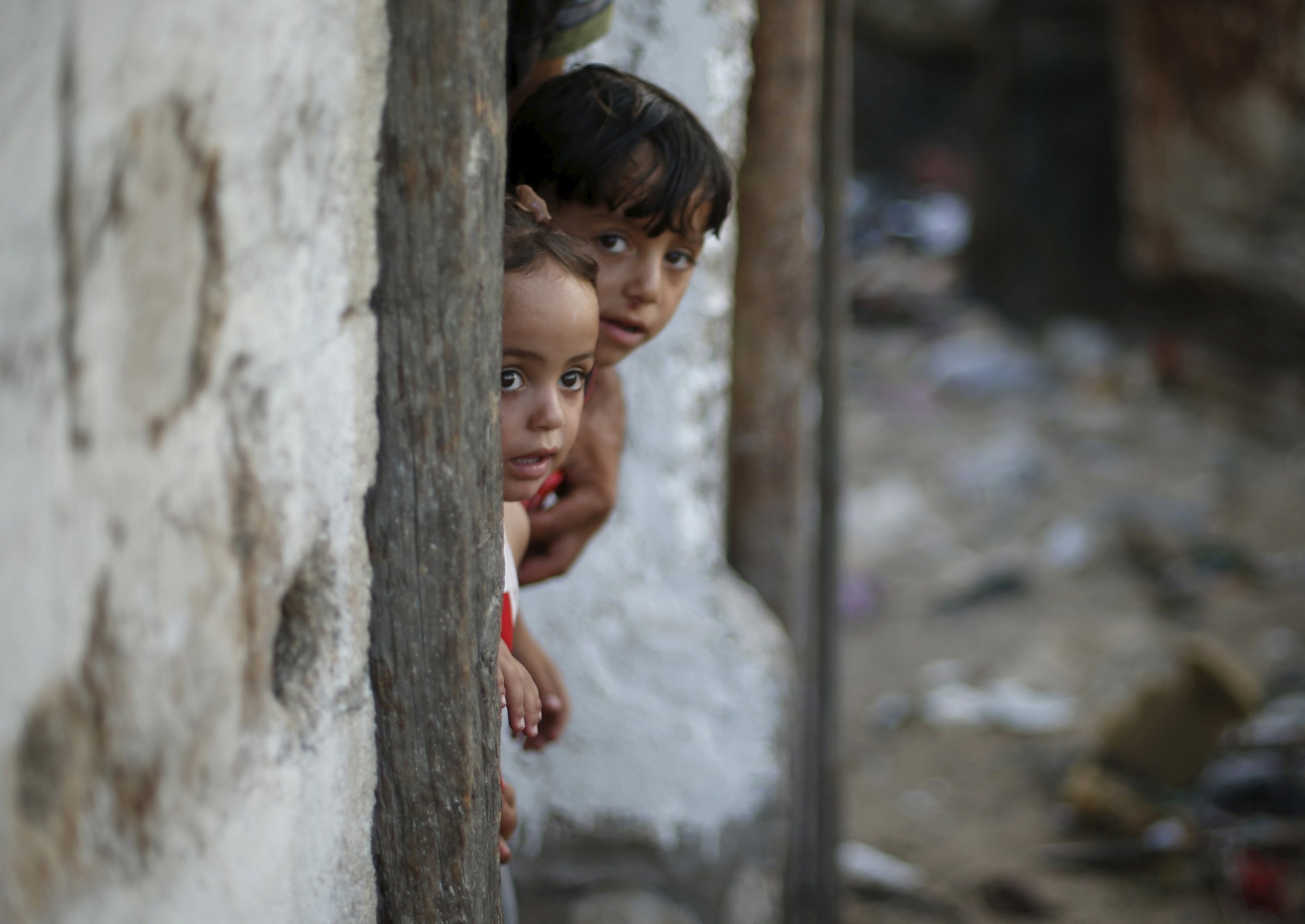 Gaza could become "uninhabitable" within five years if current economic trends continue, according to a United Nations report released late on Tuesday.
The report says that socio-economic conditions in Gaza are at their lowest point since 1967 and that the "social, health and security-related ramifications of the high population density and overcrowding are among the factors that may render Gaza unlivable by 2020, if present trends continue." By 2020, Gaza's population is predicted to increase from 1.6 million to 2.1 million, and for it to be a livable place, "herculean efforts" are needed to improve health, education, water and sanitation sectors, according to the report.
The report, published by the United Nations Conference on Trade and Development, outlines the dire economic situation in Gaza. Eight years of Israel's economic blockade combined with three military operations in the past six years "have shattered its ability to export and produce for the domestic market [and] ravaged its already debilitated infrastructure," according to the report. The constant conflict has also left Gaza without adequate time to reconstruct or for its economy to recover and has reversed development gains that were made between 1995 and 1999, a period of relative stability in Palestine.
"The economic well-being of Palestinians living in Gaza is worse today than two decades ago," the report reads. Unemployment figures in Gaza reached record numbers in 2014, at 44 percent, and eight out of 10 women are currently out of work.
In addition to the thousands of Palestinians who are still displaced due to the 2014 war, military action between 2006 and 2014 resulted in economic losses equal to three times Palestine's local gross domestic product (GDP). Gaza's current GDP per capita is two-thirds that of the West Bank's level. "However, the total cost may be substantially higher once indirect economic losses are included and lost future income streams from destroyed productive capacities are added," the report says.
The report includes details of the economic losses and the human toll of the 2014 Gaza War, which killed more than 2,200 Palestinians, the majority of them civilians, and "effectively eliminated what was left of the middle class, sending almost all of the population into destitution and dependence on international humanitarian aid." During the war, 18,000 homes, 26 schools and 15 hospitals were destroyed, and there was damage to the agricultural sector, factories, vital infrastructure and tourist sites. Over the past six years, military operations have killed 3,782 Palestinians, according to the report.
Earlier this year, the United Nations issued a report accusing both the Israeli army and Hamas, the armed group that controls the Gaza Strip, of war crimes during the 2014 Gaza War. Israel has disputed the U.N.'s claims and released its own report, asserting that the offensive was lawful. A petition in the U.K. calling for Israeli Prime Minister Benjamin Netanyahu's arrest during his visit to Britain next month has received 95,780 signatures.
Electricity, food and water supplies are also an issue in Gaza. Even before the war last year, Gaza's electricity capacity was unable meet 40 percent of the demand, according to the report. Despite Gaza's population relying on coastal aquifers for their freshwater source, 95 percent of that water is not safe to drink, according to the report. Half the population of Gaza—868,000 people—currently rely on food distributed by U.N. agencies, an enormous increase from 72,000 people in 2000.
Humanitarian aid "remains a necessary but insufficient condition for Gaza's recovery and reconstruction," the report says, suggesting that successfully rebuilding Gaza within the next five years is unlikely. "Short of ending the blockade, donor aid will remain vitally important but will not reverse the ongoing de-development and impoverishment in Gaza."