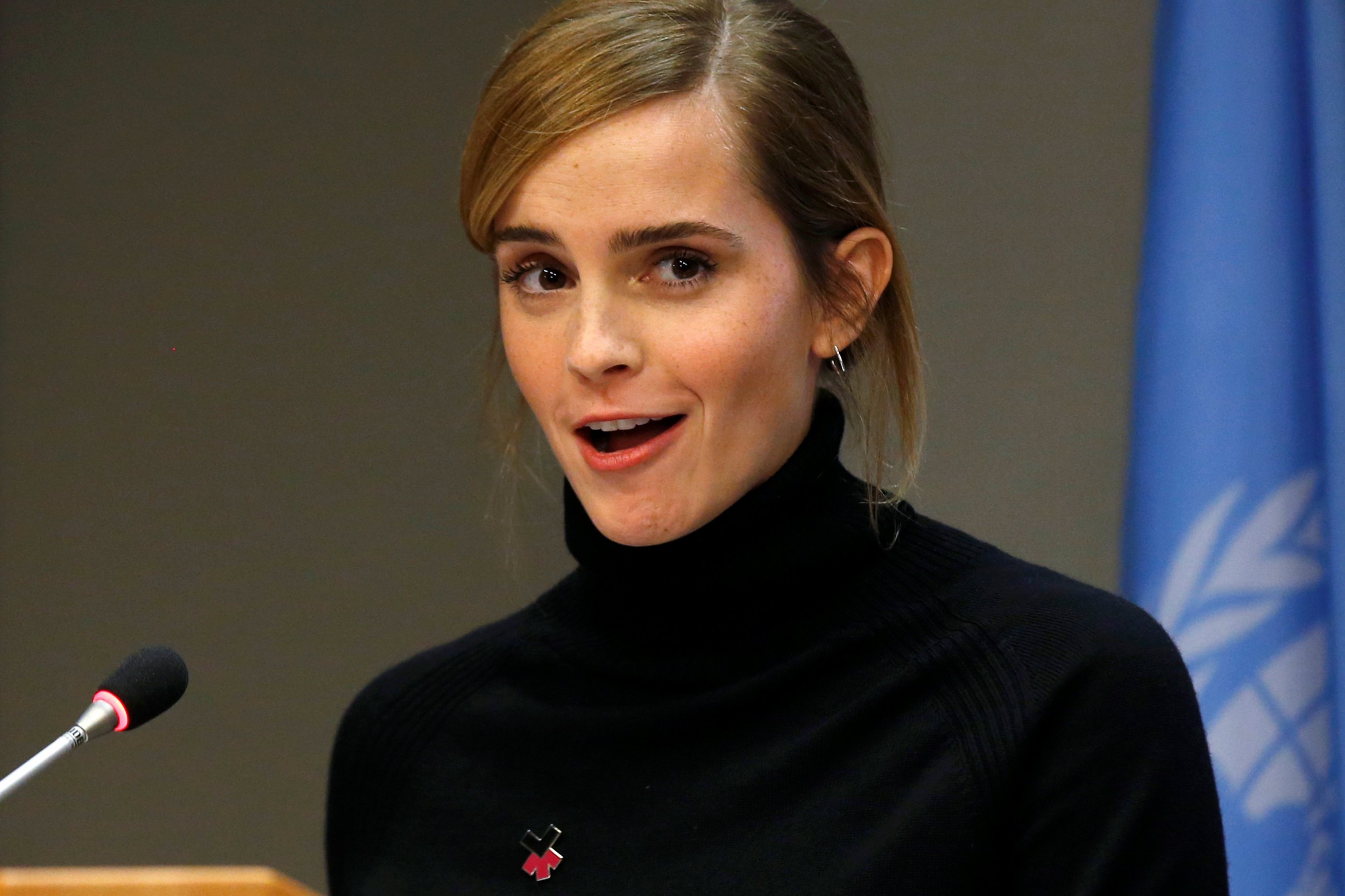 Updated | U.N. Women has partnered with 10 universities across the world to improve gender equality among students, faculty and staff, and to reduce sexual violence across college campuses.
HeForShe, U.N. Women's "solidarity movement for gender equality," published a report on Tuesday, which looks at gender parity in 10 universities across five continents, representing around 700,000 students and 40,000 faculty members: Stony Brook University in New York; Georgetown University in Washington, D.C.; the University of Hong Kong; Nagoya University in Japan; Oxford University; the University of Leicester in the U.K.; the University of Sao Paulo; the University of the Witwatersrand in South Africa; the University of Waterloo in Canada; and Sciences Po in France.
"A university should be a place of refuge that takes action against all forms of violence," Emma Watson, an actor and U.N. Women goodwill ambassador, said during a press conference at the U.N. on Tuesday. Irina Bokova, director general of UNESCO and a favorite to become the next U.N. secretary general, said at the press conference: "Being born a girl is still a reason for exclusion."
"One in three women worldwide is known to experience some form of physical or sexual violence in her lifetime. Many more victims remain silent due to shame, guilt, or fear," HeForShe said in a statement on Tuesday. "Men and boys are also the victims of physical and sexual violence; while gay, lesbian, bisexual, transgender, and queer students may be targeted on the basis of their sexual or gender identity."
In the U.S., as many as 23 percent of female college students have reported experiencing unwanted sexual contact. Earlier this month, Brock Turner, a former Stanford University student, was released from jail after serving half of a six-month sentence for assault with intent to commit rape, penetration of an intoxicated person and penetration of an unconscious person. A letter written by the victim in the case went viral. Last week, Delaney Robinson, a sophomore at the University of North Carolina at Chapel Hill, publicly accused Allen Artis, a football player at the school, of rape after what she said were months of trying to get the school to pursue charges against him. Artis turned himself in to police but was later released on bond. He faces misdemeanor charges, while an investigation will determine if criminal charges should be brought against him.
The 10 universities have agreed to provide campus-wide training and briefings for all faculty, administration and students on sexual violence, and "use the HeForShe platform as an arena for learning, sharing and implementation of international best practices to protect against gender-based violence on campus," according to HeForShe.
Asked why the organization chose to turn its attention to gender disparity on campuses, Elizabeth Nyamayaro, head of HeForShe and strategic adviser to Phumzile Mlambo-Ngcuka, executive director of U.N. Women, tells Newsweek: "Despite years and years of women's rights movement, we still don't have a country in the world that has achieved gender equality."
"We realized there was another important stakeholder that needed to be included, and for us that became the students, in particular the universities," says Nyamayaro.
Problems identified across all 10 universities include a lack of women in STEM (science, technology, engineering and mathematics) subjects and a lack of men studying social sciences. Data from the report show that a roughly equal number of men and women are undergraduate students across all universities except Nagoya, where fewer than 30 percent of undergraduate and graduate students are women. Among senior leadership at Nagoya, 11.4 percent are women.
In the U.S., more than half of graduate students at Stony Brook and Georgetown are women. Slightly more than one-third of tenured professors at Georgetown are women, while they make up 30 percent at Stony Brook.
Tuesday's report, published on the two-year anniversary of the launch of HeForShe, follows a study published by the program in January, which looked at gender parity in the corporate world. Among the report's findings were that men account for 95 percent of CEOs within the world's largest corporations.