Why Does the U.N. Exist? Secret Deals, Sex Scandals and Silence Harm United Nations Mission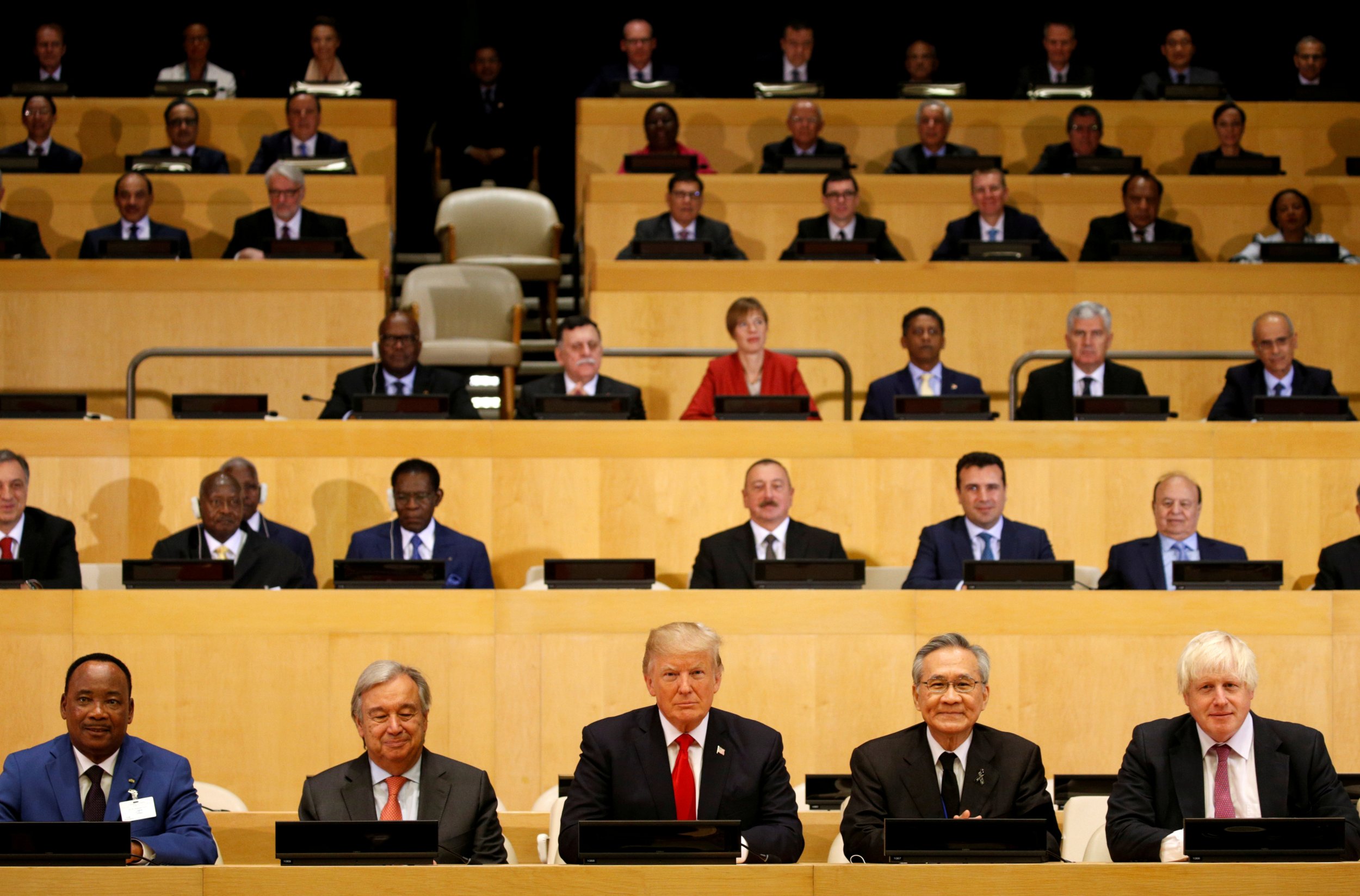 For more than seven decades, the United Nations has been a leading international authority on world affairs. However, its credibility has been damaged by allegations of corruption, and political stalemates among leading powers undermine the U.N.'s core values and often produce more talk than change, critics say.
This week, world leaders at the U.N. General Assembly in New York are set to deliver major speeches addressing some of the most pressing issues facing the international community. President Donald Trump, a frequent critic of the U.N., is widely expected to take on rivals Iran and North Korea in his first appearance at the forum. While the gathering is likely to host some fiery rhetoric from all sides, critics such as U.N. Watch Executive Director Hillel Neuer are more concerned with what's going on behind closed doors, something he says could compromise the integrity of the organization as a whole.
Related: Widespread criticism follows Saudi Arabia joining U.N. women's rights group
"People don't realize this, but most of what happens at the U.N. is vote-trading," Neuer told Newsweek.
"Sadly, too often European democracies do deals in the darkness; they do secret deals that end up being sort of a deal with the devil," he added.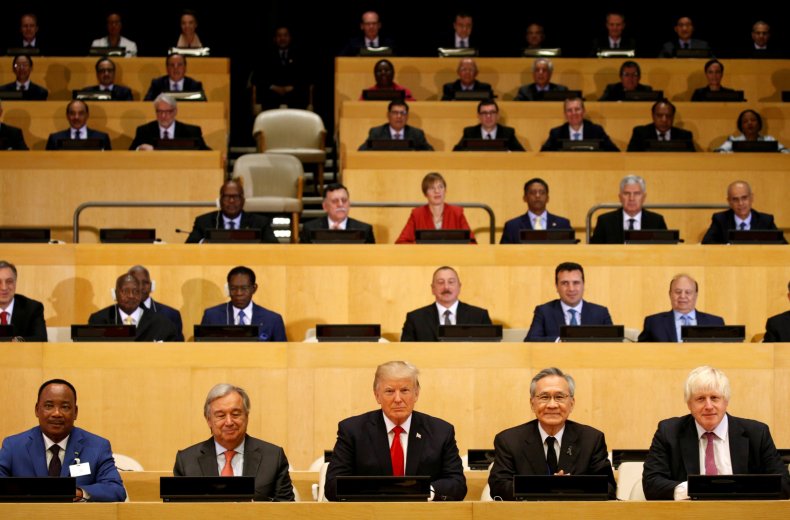 U.N. Watch is a Geneva-based monitoring group founded in 1993 by lawyer and civil rights activist Morris Berthold Abram. Its stated goal is to hold the U.N. accountable when it fails to live up to its mission. While Neuer cites U.N. inaction on humanitarian crises in Syria and Venezuela as examples of times when states needed to step up and effect real change, he expressed particular indignation toward a recent U.N. scandal that highlighted the practice of nations offering votes for individual political gains, as opposed to dealing on ethical and moral grounds.
In April, U.N. Watch blasted Saudi Arabia's election by secret ballot to the Commission on the Status of Women, the U.N.'s leading women's rights agency, from 2018 to 2022. Saudi Arabia is one of the most gender-segregated nations in the world, with strict laws and social codes that prevent women from driving, going out without a male guardian or appearing in public without conservative dress. The clandestine nature of the vote made it difficult to hold countries accountable, but one leader came forward at his own behest.
"If we could redo it, the government would have advocated that there is no support [for Saudi Arabia], there is no ambiguity about that. I gave instructions so that in the future the political assessment of this type of file takes place at the highest level," Belgian Prime Minister Charles Michel told his country's parliament in April, according to U.N. Watch.
"I regret the vote," he added.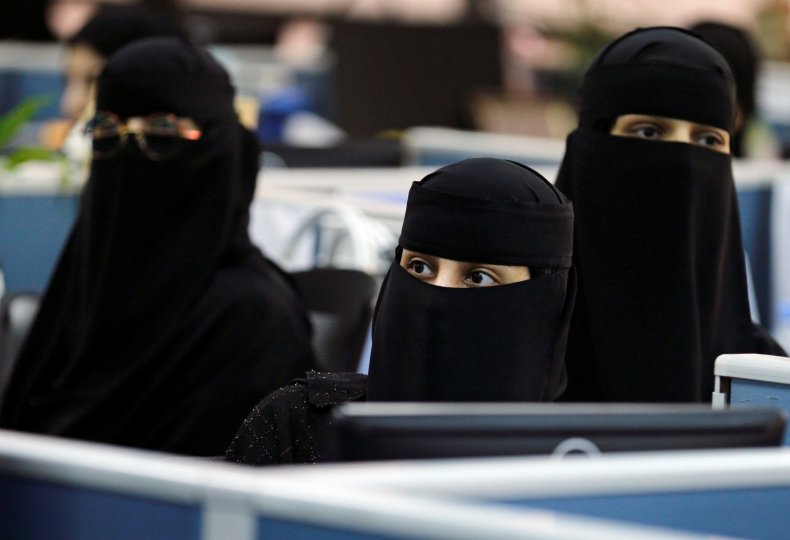 The move was approved by 47 of 54 countries, with the U.S. and U.K. among those likely to have backed Saudi Arabia's bid for a seat on the women's rights group, as well as another successful election to the U.N. Human Rights Council in March 2016. Despite its widely criticized women's rights and human rights records, Saudi Arabia is a key Middle Eastern ally of many Western nations, opening to the oil-rich kingdom lucrative arms deals and international support for its proxy wars against Gulf rival Iran.
Neuer said he believes the U.N. can provide "a stamp of approval, the legitimacy of which has no rival," on decisions made when leading powers agree, such as in the 15-member Security Council. But geopolitical differences often prevent such a consensus. The council's core comprises its five permanent members: China, France, Russia, the United Kingdom and the United States. Those countries were chosen at a time when they were united against the Axis powers of World War II, but the realities of the Cold War often led China and, especially Russia, to use veto powers to block Western projects they viewed with suspicion, and vice versa.
One area where common ground has been found is U.N. peacekeeping missions, most taking place in Africa. The missions in Abyei, the Central African Republic, Darfur, the Democratic Republic of the Congo, Liberia, Mali, South Sudan and Western Sahara have been credited with containing conflicts. They also have earned a reputation for widespread sexual abuse.
In April, the U.N. Security Council voted to end its sole peacekeeping mission in the Western hemisphere after 13 years in Haiti. The so-called Blue Helmets faced numerous accusations of sexual assault, financial mismanagement and an admitted role in introducing a cholera outbreak that killed as many as 6,000 on the Caribbean island nation.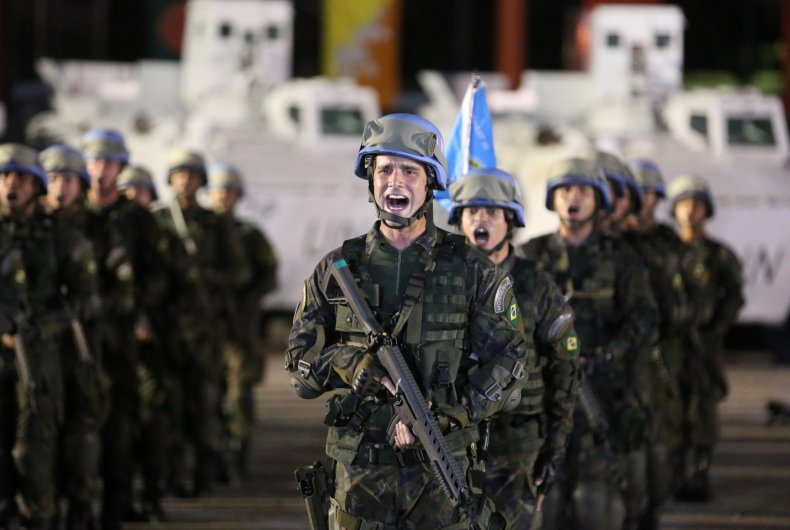 The Haiti mission, along with the other 15 U.N. peacekeeping projects, was placed under review by the U.S. months after Trump took office in January. In December, the Republican leader said the U.N. had "great potential" but ended up being "just a club for people to get together, talk and have a good time." The Trump administration welcomed the end of the mostly U.S.-funded Haiti mission, and Neuer warned against giving U.N. agencies carte blanche with hundreds of millions of dollars.
"I think the jury's out on whether the U.N. as a whole is a force for good," Neuer told Newsweek. "We need to expand the mechanisms of accountability to ensure that there are more U.N. agencies that know if they screw up, we will withdraw funding."