A United Nations resolution passed Thursday that condemns and rejects any form of Holocaust denial while also calling for action from member states and social media companies to oppose it.
The resolution A/76/L30 was proposed by Israel with assistance from Germany, according to Agence France Press. Of the 193 countries that comprise the United Nations, 114 of them co-sponsored the resolution, Times of Israel reported.
"We now live in an era in which fiction is becoming fact and the Holocaust is becoming a distant memory," Israel's U.N. Ambassador Gilad Erdan told the U.N. General Assembly in calling for the resolution's backing, per the Associated Press. "And as this happens following the greatest crime in human history, now comes the greatest cover-up in human history."
The General Assembly reportedly approved the resolution by consensus instead of a vote.
Iran formally voiced opposition. However, the country's delegation was stripped of several of its rights for failing to pay its U.N. membership fees, per Times of Israel. Thus, Iran wasn't able to call for a vote on the resolution.
The international assembly "rejects and condemns without any reservation any denial of the Holocaust as a historical event, either in full or in part," according to the resolution.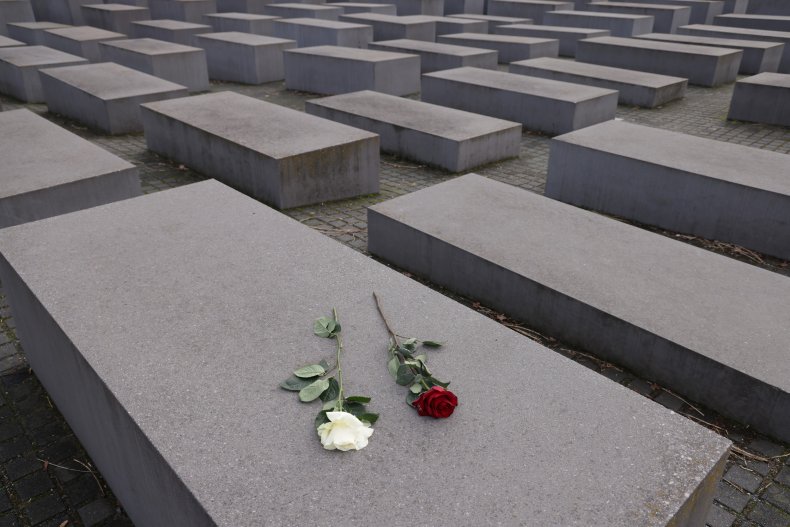 The resolution urges member states and social media companies to "take active measures to combat antisemitism and Holocaust denial or distortion by means of information and communications technologies and to facilitate reporting of such content."
"'We are only service providers,' we hear from media executives. We recognize those words. We've heard them before. As you dodge responsibility, evil grows... Social media giants can no longer remain complacent to the hate that spreads on their platforms," said Erdan, per Times of Israel.
Last month, Spotify removed 150 hours of podcasts containing Holocaust denial, white supremacist conspiracies, and racist material. In October, per the AP, Facebook and YouTube representatives pledged to curb online hate speech at the International Forum on Holocaust Remembrance. Sheryl Sandberg, chief operating officer for Facebook, said at the time that the company is "now removing 15 times more hate speech than we were just five years ago. And we are not going to stop."
Members states are also urged to create educational programs that will teach and instill "future generations with the lessons of the Holocaust in order to help to prevent future acts of genocide," according to the resolution.
The resolution also calls on the U.N. outreach program on the Holocaust and relevant specialized agencies to continue creating and implementing programs in opposition to Holocaust denial. It also invites countries to educate their societies truthfully about the Holocaust.
"Holocaust denial has spread like a cancer. It has spread under our watch. It has spread because people have chosen to be irresponsible and to avoid accountability," Erdan said, Times of Israel reported.