UN Envoy Warns of 'Humanitarian Catastrophe' as More Than 12,000 Face Massacre by ISIS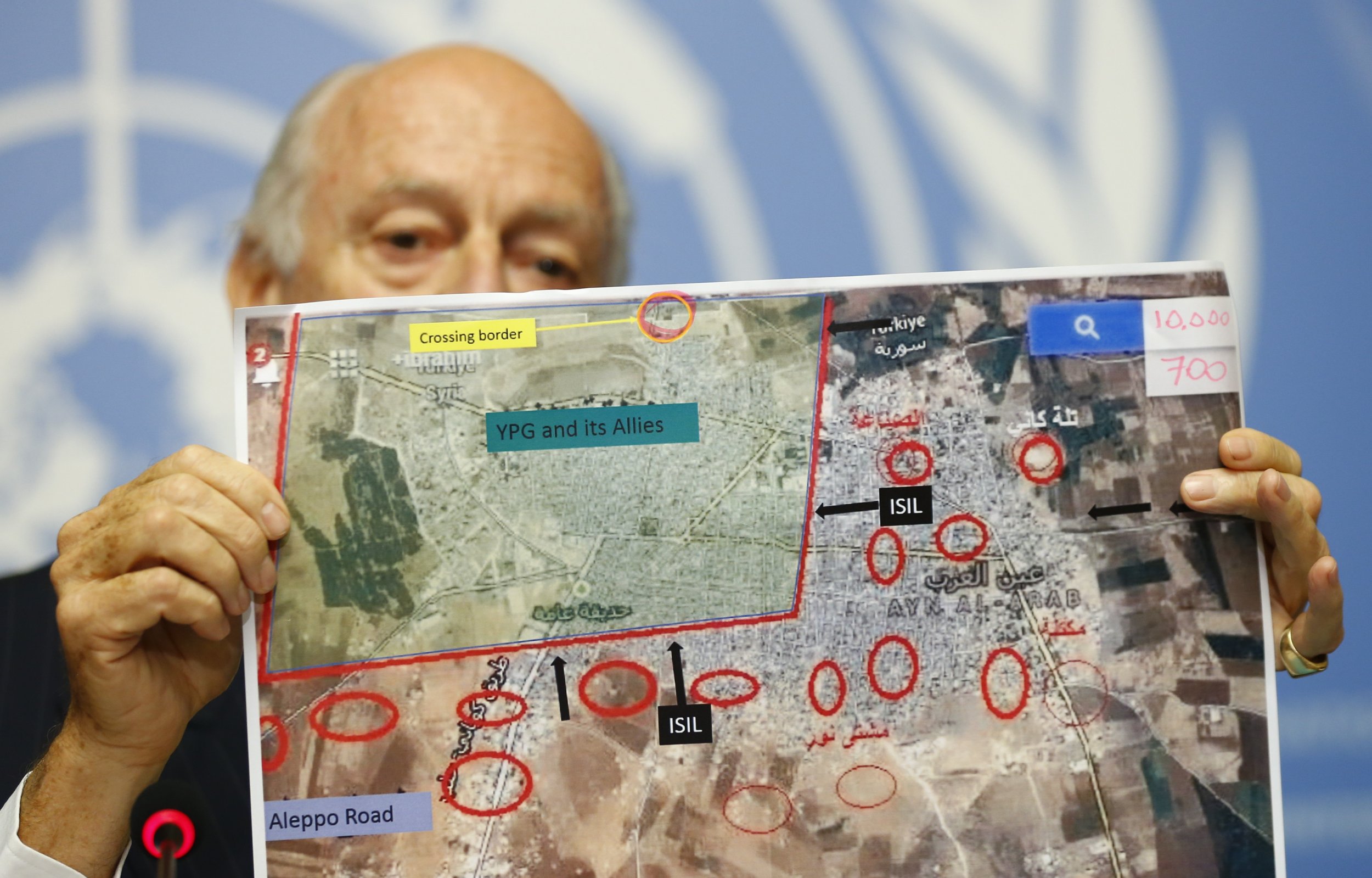 Over 12,000 civilians in the Syrian town of Kobane are likely facing "massacre" at the hands of Islamic State UN secretary general's special envoy Staffan de Mistura told press in Geneva today.
"We know what Isis is capable of doing when they take over a city," de Mistura said, before comparing the threat facing Kobane to a "humanitarian catastrophe" on the same scale as those at Srebrenica, Vukovar and Rwanda.
De Mistura said he is "appealing" for Turkey to allow Kurdish fighters to go into Syria and provide sufficient equipment to prevent the advance of Islamic State (Isis).
He highlighted that it is now up to the Security Council and the government of Turkey to respond to the advance of Isis toward the border town. "If Kobane falls, there will be close to 400 km of the Turkish border to be under the control of Isis. And what will be next? Other villages? Aleppo?"
De Mistura praised the humanitarian efforts Turkey has made so far in accepting refugees but insisted "it is not enough." Asked whether it is fair for Turkey to take the responsibility of repelling Isis from its Syrian border, De Mistura said: "it would be the most unfair" to the Kobane residents if the advance of Isis is not stopped.
Isis has already taken more than a third of the border town of Kobane, Reuters reported on Thursday, with the terrorist group's black flag now visible from Turkey.
The Turkish army has lined up its military force along its Syrian border. However, pressure has mounted from within for a more direct approach of combating Isis, as protests to intervene in the siege of Kobane have already killed more than 30 people inside Turkey.
Delila Azad, a commander of the Women's Protection Units, part of the Kurdish militia force defending Kobane, pleaded for support from the Turkish government in repelling Isis earlier this week.