Gregg Popovich Calls Laura Ingraham's 'Shut Up and Dribble' Comments on Lebron 'an Unbelievable Show of Arrogance'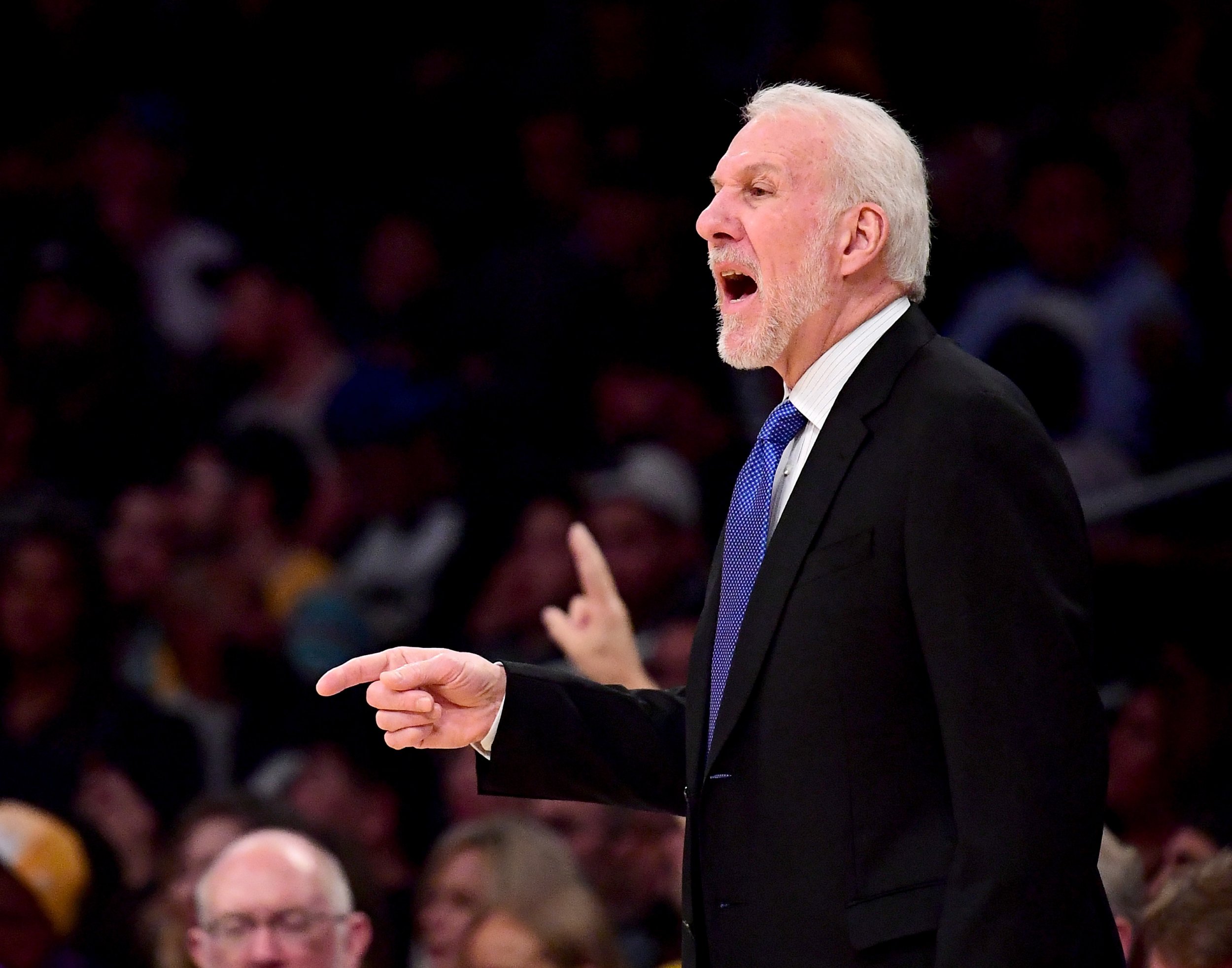 Gregg Popovich has praised LeBron James for being outspoken on very delicate issues, while blasting Laura Ingraham's "shut up and dribble" comments.
Earlier this month, in response to a video in which James and Kevin Durant accused U.S. President Donald Trump of "not caring about the people," the Fox News pundit told the pair to "shut up and dribble," urging them to steer clear of politics.
"This is what happens when you attempt to leave high school a year early to join the NBA," she said.
"Oh, and LeBron and Kevin? You're great players but no one voted for you. Millions elected Trump to be their coach. So keep the political commentary to yourself, or as someone once said, shut up and dribble."
Ingraham's comments, however, went down like a lead balloon with the San Antonio Spurs' coach, who was eager to set the record straight.
"We should all be very proud that we have somebody like that who's willing to speak about a variety of topics [like LeBron does]."
Speaking to reporters after the Spurs secured a 110-94 win against the Cavaliers in Cleveland, the 69-year-old described Ingraham's comments as "an unbelievable show of arrogance," insisting the league should be proud of James for his desire to speak out.
"When I heard about the [Fox News host's comments] it was an unbelievable show of arrogance for a talking head to try and tell someone else if they can speak, what they can speak about, when and where to do it," Popovich said, as reported by Bleacher Report's Greg Swartz.
"It's just ludicrous."
In her tirade, Ingraham had suggested it was unwise to "seek political advice from someone who gets paid $100m a year to bounce a ball."
However, Popovich insisted the three-time NBA champion had earned his right to speak out for causes he deemed worthy of attention.
"How many tens of millions of dollars he's given, tens of millions of kids that see him and are inspired by him? It's kind of like the Black Panther movie," he added.
"How cool is that for kids to see and have that superhero? LeBron's been that for a long time.
"He's very, very special and we should all be very proud that we have somebody like that who's willing to speak about a variety of topics."
Popovich has previously made the headlines himself for his stance over race and political issues in the U.S.
Earlier this year, on Martin Luther King's birthday, Popovich said the U.S. still had a lot to do in the fight against racism.
Last year, the Spurs' coach described Trump as a "soulless coward" and claimed "you really can't believe anything that comes out of his mouth," adding the U.S. President was a "pathological liar."