For three agonizing hours, I found myself trapped in the North Carolina Student Union basement. For three hours, I shared the darkness with crying students, not knowing if or when we would get evacuated. For three hours, I was confused, disoriented, and overwhelmed by the prospect that I might be next.
We were inundated with a flood of misinformation and conflicting alerts. "Two dead." "Shooter at large." "Multiple gunmen." "He's in our building." Each conflicting report escalated our panic.
Reports that he was banging on doors added to the panic, so we barricaded our door with filing cabinets, unsure if the soft knock that came later was a knock of safety or danger.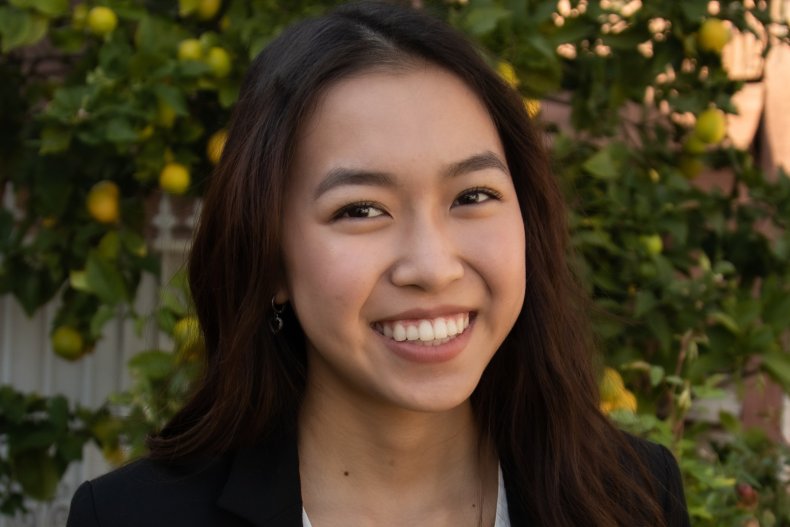 August 28, 2023, will forever haunt my school, the University of North Carolina Chapel Hill. It was the day we were memorialized as part of the growing list of 386 schools in the United States that have experienced gun violence since Columbine.
On that day we lost Dr. Zijie Yan. Although I did not know him, I can't help but think that our administration and student body, in its effort to move on, have forgotten the surreal devastation now etched into our campus.
It's difficult to fathom something as devastating as a school shooting touching the picturesque town of Chapel Hill or the profound loss of a fellow human, a beloved professor, and a father.
In the wake of our grief, UNC issued a collection of what I consider to be incoherent statements, changing our condition levels and canceling and reinstating classes, thrusting us back into normalcy just two days later.
In my opinion, preventing school shootings requires a multifaceted approach; reducing it to mere gun control only oversimplifies the factors that play into school shootings and divide us.
Something must be done. That is obvious, and that starts with three critical areas: Gun control, mental health reform, and addressing our emergency notifications.
Mere hours after the shooting, UNC Young Democrats published an Instagram post titled: "This is our reality." At this point, students were still being evacuated, news stations were still scrambling for details of the events, and the gun had not been located.
While it is not a secret that gun reform is inextricably tied to solving gun violence, I believe launching knee-jerk campaigns without complete information can be misleading.
At the time of writing, the gun used in the shooting has not been located, and no information has been released regarding how Tailei Qi obtained the gun or how it was brought on campus.
Nevertheless, I believe North Carolina's lenient gun restrictions have undoubtedly altered the culture on college campuses and demand our scrutiny.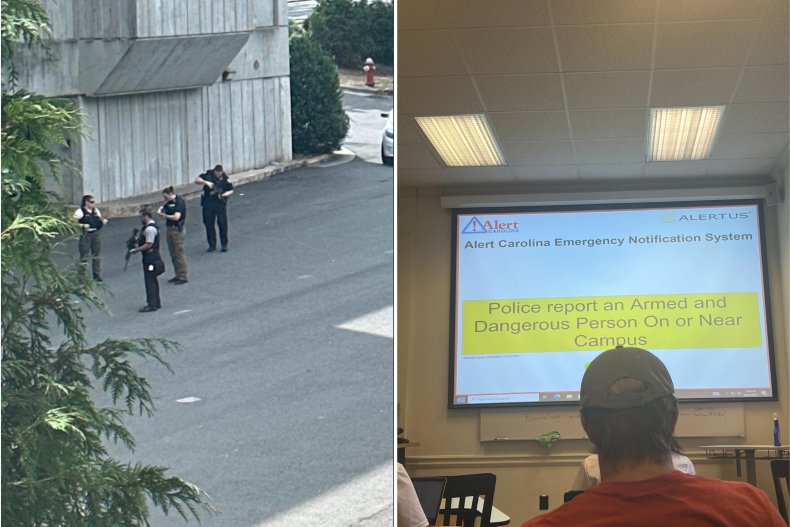 Gun control has been deteriorating for the past two years, and this shooting is its result. In February 2023 the House Bill 49 allowed people to carry concealed handguns on school and church property with the proper authorization.
In March 2023, the Senate Bill 41 eliminated the need for certain required background checks for handgun purchases. In May 2023, the House Bill 189, which would have legalized concealment and carrying handguns without a permit for NC residents, was approved by the North Carolina House Judiciary Committee.
In my view, these changes not only affect North Carolina; they have national repercussions. The Supreme Court, in its ruling New York State Rifle & Pistol Association, Inc. v. Bruen, struck down New York's required concealed carry license.
With no federal gun law reform in sight, the Supreme Court will likely expand Second Amendment rights in its upcoming challenges against the federal ban on possessing guns with obliterated serial numbers and assault weapon bans in additional states.
A study published in the BMJ reveals an alarming 11.5 percent higher rate of mass shootings with every 10-point increase in gun permissiveness, and our future only points to more.
Gun safety is only a facet of the action that can be taken to prevent future tragedies. The importance of effective and accessible mental health resources nationwide remains grossly understated.
While UNC's recent Instagram and Twitter posts may sound comforting, I believe that preventing gun violence falls on our university itself.
At UNC, Campus Health Services has fewer than 30 counselors available for over 30,000 undergraduate and graduate students on campus. Students' free counseling sessions are accessible in-person on weekdays from 8 a.m. to 5 p.m., and there is also 24/7 phone support and virtual counseling available after hours.
I believe UNC must take proactive measures to address mental health by shifting our focus from medication and psychiatry to emotional counseling and increasing the number of avenues to report alarming behavior like that exhibited by Tailei Qi before the shooting.
I feel our university's emergency notification system requires immediate attention. Over the course of the four-hour shooting, UNC issued three emergency alerts via the university's emergency website.
As a result, many students, staff, and families, particularly the ones without technological access or English proficiency, were left entirely in the dark about the seriousness of the shooting.
Numerous campus staff who did not speak English continued their duties in the following days during the condition three shutdowns. I received updates about the shooting's status and location via social media.
Even during the evacuation, we had not yet received the emergency clearance, so many fled without direction of where to go. For professors, the response time was even worse, with some continuing to hold lectures or rescheduling their classes to Zoom.
In my opinion, the solution lies in collective action.
Safety should be a right–not a privilege. This event should serve as a wake-up call to lawmakers and administrators in North Carolina and nationwide to take action on gun safety–now.
We must turn pain into progress. Bolster mental health support. Improve emergency alerts. Address gun violence from the perspective of students.
Dr. Zijie Yan deserves more than empty words and unfulfilled promises. We, students, deserve more.
The burden of action falls not only on lawmakers and college administrations but on you, too. Take action. We and the whole world are waiting.
Kayla Nguyen is a philosophy and public policy student at the University of North Carolina Chapel Hill.
All views expressed in this article are the author's own.
Do you have a unique experience or personal story to share? Email the My Turn team at myturn@newsweek.com.
Correction, 9/15/23, 5:45 a.m. ET: A reference to NC House Bill 189 having "legalized" concealment and carrying handguns without a permit was corrected to "which would have legalized".