'Uncharted 2': What it Would Take for Mark Wahlberg to Make Movie Sequel
Uncharted is currently sitting at the top of the Netflix most-watched movies chart in the U.S., perhaps hinting there's fan demand for a sequel.
Uncharted 2 hasn't yet been ordered, but there are a number of signs that Sony could be looking at a sequel for the Tom Holland-Mark Wahlberg movie.
Wahlberg, however, said in an interview that he would have some conditions before returning.
Here's what we know about the possibility of an Uncharted sequel.
What Mark Wahlberg Said About Uncharted 2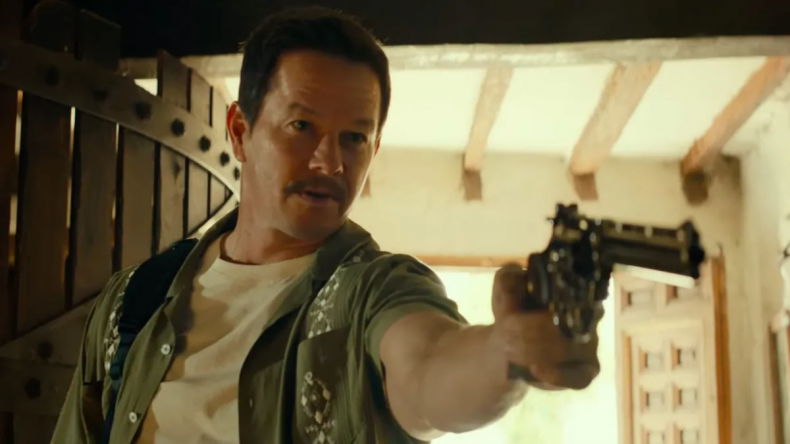 In an interview with YouTube channel Pinkvilla, Wahlberg pointed out that he has only done a few sequels in his career. The Ted 2 star said he's "not really in the sequel business."
"I made a sequel to Transformers because that was part of my deal. And then I made a sequel to Ted. The only other movie that I'm contemplating making a sequel to is Spenser Confidential, the Netflix movie that I did."
(Wahlberg seems to have forgotten that he also made Daddy's Home 2 with Mel Gibson in 2017).
The star added: "If the [Uncharted] fans really love the movie and they want another one, and there is that demand. And [if] we can make it better than the first, then I would." Again, he does not mention whether he made Daddy's Home 2 (21 percent on Rotten Tomatoes) because he thought it would be "better than the first" Daddy's Home (30 percent).
It also seems unlikely that Wahlberg's contract for Uncharted didn't have a sequel clause, as has become standard practice for modern franchise filmmaking.
However, it's possible that Wahlberg is enough of a star to remove this clause from his contract, forcing the studio to have to pay up more money should they want him to play Sully again. This would track with the Wahlberg who got $1.5 million for the All the Money in the World reshoots, while co-star Michelle Williams accepted just $1,000.
Though Wahlberg might like to claim that he is "not in the sequel business," it seems he is if the money is there. Transformers: Age of Extinction and Ted, two of the movies he sequelized, happen to be his first and third highest-grossing movies at the international box office (with his Transformers sequel The Last Knight at number two). Daddy's Home, meanwhile, is his eighth-highest grossing movie (per The Numbers).
As Uncharted is currently his fourth highest-grossing movie at nearly $400 million, this seems to bode well for a sequel. Sony Pictures CEO Tom Rothman called Uncharted a "new hit movie franchise" following its opening weekend.
The first film also certainly seems to hint at a sequel, with post-credit scenes that seem to set up a new adventure for Sully and Nathan Drake.