Underwater Search for Legendary 16th-Century Warship Begins in France
Researchers in France are relaunching the search for one of the nation's most storied sunken vessels more than 500 years after it went down in flames and vanished mysteriously.
The Cordelière perished with a bang in 1512 when the English King Henry VIII's armada launched a surprise attack off the coast of Brest, France, and the 200-canon vessel sustained a fatal hit. Fighting at a numerical disadvantage, the captain and his 1,500-man crew sailed at the most powerful English warship, the Regent, latching on to it with grapple hooks before a devastating explosion onboard sealed the fate of both ships. No trace of either ship has been seen since.
Related: Ancient shipwrecks found perfectly preserved at the bottom of the Black Sea
Several previous attempts to find and recover the ships have been made to little avail, despite the large size of both the Cordelière and Regent. This summer, French researchers think new calculations have determined more precisely where the lost vessels could lay, waiting to be rediscovered.
"What we have under the water here are two of the most significant museums of the 16th century's maritime history," Michel L'Hour, director of France's Department of Underwater Archaeological Research, told French broadcaster France Info. "It's an underwater Pompeii."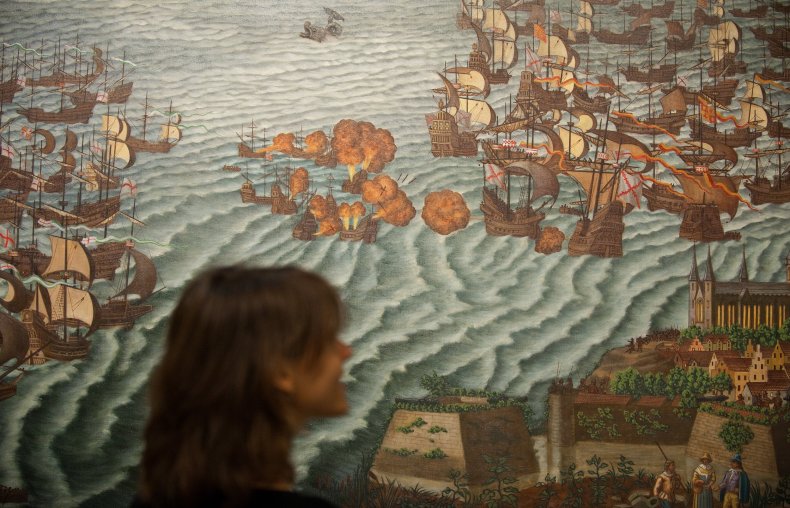 For three weeks in June, a multidisciplinary team will sail aboard the scientific ship André Malraux, scouring waters off the shores of France's Brittany region in the hopes of spotting something resembling the Cordelière.
The researchers will scan underwater with a magnetometer and sonar for anomalies in the signal that could be caused by the underwater silhouettes of either the 16th-century French relic or its English adversary. The crew can then send underwater drones or divers to take a closer look at what lies beneath.
The Cordelière's loss immediately became symbolic in Brittany, inspiring paintings and poems, glorifying its crew and its commander, Hervé de Portzmoguer. The significance of the loss was at least partly boosted by the fact that the ship took on the English armada with almost no assistance, in a heroic bid to provide cover for the rest of the fleet, which was fleeing.
L'Hour refused to guarantee that the Cordelière will be found this year. He said that the new search comes off the back of fresh estimates of tidal movements that have provided a new likely spot where the ship may be.
"You can find it on the first day or find nothing in five years," L'Hour added. "But I have a strong belief that one day we'll find it."