Unemployed Americans in 4 Swing States Face Biggest Losses From $600 Benefit Cutoff
The extra $600 weekly unemployment benefit out-of-work Americans have received throughout the coronavirus pandemic is set to expire at the end of July and it's key 2020 battleground states that are facing the biggest losses as a result.
Arizona, Florida, Michigan, and Pennsylvania—four of the six swing states experts say will determine the outcome of the presidential election—stand to lose a combined $3.5 billion per week in income after the benefit is taken away, according to The Century Foundation.
They are among the top 10 states that the nonpartisan think tank estimates will be most vulnerable to the cut-off, along with California, Massachusetts, New Jersey, New York, Ohio, and Texas.
President Donald Trump is trailing Democratic nominee Joe Biden in each of the pivotal battleground states. Polling averages from Real Clear Politics shows Biden ahead by 2.4 points Arizona, 6.4 points in Florida, 7.7 points in Michigan and 7.8 points in Pennsylvania.
Whether the removal of the $600 unemployment benefit has a further impact on Trump's standing in these areas remains to be seen, experts say.
"I'm sure some people would be upset and some would be glad that the system wouldn't be being gamed anymore. Which side of that equation is more upset, I'm not sure yet," said Christopher Nicholas, a veteran Republican political consultant from Pennsylvania.
In Michigan, political consultant Dennis Darnoi said he doesn't expect the cut to have a "singular impact." But Trump doesn't have much room for failure in the midwest state, which he narrowly won by a mere 10,000 votes in 2016. Darnoi warned that if the benefits go away and the state is forced to shut down again due to a rise in COVID-19 cases, it would be "a perfect storm" against the president.
Stan Barnes, a GOP strategist in Phoenix, said that the removal of the extra benefit is likely to be drowned out by other issues that will be on trial in this election cycle.
"In some sort of normal universe, something like unemployment benefits expiring during an economic downturn would be a meaningful thing for voters right before a general election," Barnes said. "But in the year 2020, in the midst of a global pandemic and race riots and tearing down statues of Abraham Lincoln, it's just not going to have the kind of impact on the outcome of the election that it might normally have."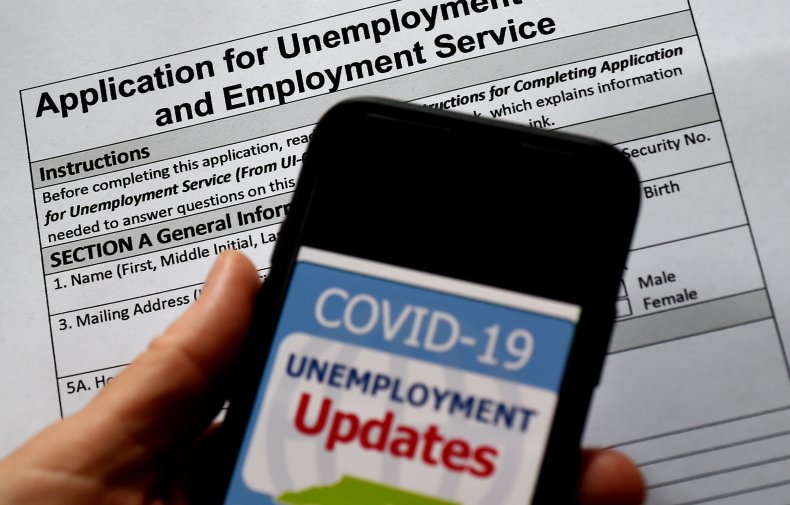 But it's clear that residents in these battleground states will be among the most sought-after voters in the country this election cycle—which could sway congressional action on unemployment benefits in the forthcoming coronavirus stimulus package.
The Democratic HEROES Act passed by the House of Representatives in May would ensure that people currently out of work will be able to receive an extra $600 a week in unemployment benefits until at least next year.
Republicans have deemed the legislation "dead on arrival" in the Senate and have said they want a back-to-work bonus included in the next bill instead of extended unemployment benefits. President Trump has echoed that view
But some lawmakers and administration officials seem to be softening their position on unemployment insurance over the past few weeks.
Treasury Secretary Steve Mnuchin told CNBC earlier this month that he expects the next package to extend unemployment benefits, but that it would be less money than what people are getting now.
"You can assume it would be no more than 100 percent [of what a person was earning at their job]," Mnuchin said. "Enhanced unemployment is intended for people who don't have jobs, particularly in industries that are harder to rebound."
Overall, The Century Foundation estimated that 25 million Americans will lose the $600 benefit once it expires on July 31. Once that happens, it's expected to drain an estimated $15 billion per week from the U.S. economy.
"People getting this extra unemployment insurance are going out and spending it on things they need, like paying rent and getting groceries. They're not saving it, they're stimulating their local economies. So the impact is really large," said Amanda Novello, a senior policy associate at The Century Foundation.