Unemployment Worker Accused of Helping Friends Steal $1.6M in Fraud Scheme
A Michigan unemployment worker was charged with helping two of her friends steal $1.6 million in benefits through false unemployment claims, the U.S. Attorney's Office for the Eastern District of Michigan announced on Wednesday.
Late last year, the U.S. Secret Service said that almost $100 billion had been stolen from COVID-19 relief programs across the country, largely through unemployment fraud. Although this sum only comprised about 3 percent of all relief funds, Roy Dotson, the Secret Service's national pandemic fraud recovery coordinator, said it showed that "the sheer size of the pot is enticing to the criminals."
According to the U.S. Attorney's Office, longtime state employee Antonia Brown facilitated the scheme through her role as an Unemployment Insurance Examiner. Her job involved reviewing, approving and adjudicating Pandemic Unemployment Assistance (PUA) and Unemployment Insurance Assistance (UIA) claims.
Brown had worked for the state since 2002, according to a criminal complaint obtained by Newsweek.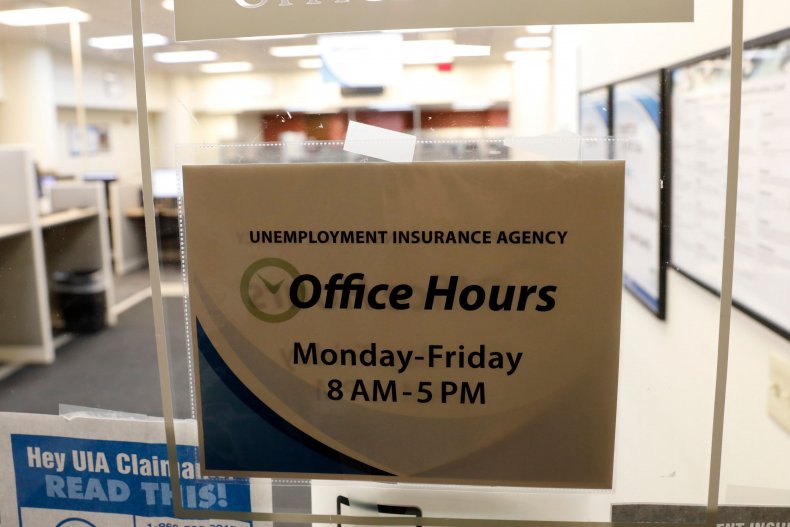 Starting in March 2020, Brown allegedly helped Kiannia Mitchell and Angela Johnson defraud the state of Michigan and the U.S. government by "electronically accessing, altering, and approving" their fraudulent claims. Altogether, the pair filed or accessed over 123 PUA claims and stole about $1.6 million in federal funds earmarked for unemployment benefits. Mitchell and Johnson allegedly paid Brown for her assistance, court records said.
The criminal complaint claimed that Brown "confirmed she was friends with both
Mitchell and Johnson" and "admitted to speaking with both about some of the
claims in question."
Another pair of Detroiters was sentenced to federal prison in April for their part in a multi-million-dollar scheme to steal funds allocated for unemployment aid during the COVID-19 pandemic. Johnny Richardson and Micahia Taylor conspired with Brandi Hawkins, a former contract employee for the State of Michigan Unemployment Insurance Agency, who used her insider access to release the payments.
Hawkins was sentenced in October 2021 to 58 months in federal prison and ordered to pay nearly $3.8 million in restitution—the total amount she received from the scheme.
A Michigan state audit last year revealed that the state's Unemployment Insurance Agency Office overpaid residents by about $3.9 billion due to mismanagement during a period when 5.4 million people were applying for COVID unemployment benefits. As a result, 648,100 Michigan residents who were found eligible for benefits the previous year were told they had to reapply for eligibility.
The audit also noted that the state was unlikely to recoup the money it had lost, as the fault lay with the agency and not the claimants.