Unidentified Seeds From China Have Now Made Their Way to Kentucky, Virginia, Washington and Other States
Kentucky is one of eight U.S. states where residents have reportedly received parcels containing unlabeled seeds, seemingly sent from China by mail.
Ryan Quarles, commissioner of the Kentucky Department of Agriculture, issued an alert about the mysterious packages on Sunday. His alert followed a string of similar warnings issued last week.
"Multiple states have opened investigations," he wrote on Twitter, before providing residents with instructions should they receive one of the unsolicited parcels.
A photo attached to Quarles' tweet showed six small seed bags wrapped in clear packaging. One seemed to contain a different variety of seed from the rest. Chinese characters appeared on two mailing labels pictured, as did a description listing the parcels' contents as "jewelry" in English.
Agricultural departments in Virginia, Washington, Louisiana and Kansas shared nearly identical reports late last week. Each warned of potentially invasive species in its alert notice and encouraged residents to report any related information to the state. Residents in Utah, Arizona and Ohio have reportedly received unlabeled packages with seeds as well.
"Invasive species wreak havoc on the environment, displace or destroy native plants and insects and severely damage crops," the Virginia Department of Agriculture and Consumer Services (VDAC) wrote in a Friday statement. "Taking steps to prevent their introduction is the most effective method of reducing both the risk of invasive species infestations and the cost to control and mitigate those infestations.
The Washington State Department of Agriculture (WSDA) issued a similar warning the same day.
"Today we received reports of people receiving seeds in the mail from China that they did not order. The seeds are sent in packages usually stating that the contents are jewelry. Unsolicited seeds could be invasive, introduce diseases to local plants, or be harmful to livestock," the WSDA wrote in a statement shared to Facebook.
The department urged parcel recipients to refrain from removing seeds from their sealed packaging. Instead, it said recipients should report any mysterious or unidentified packages to the U.S. Department of Agriculture (USDA) and handle the seeds as directed. The WSDA noted that individuals who receive these parcels may be required to submit seeds as evidence of agricultural smuggling.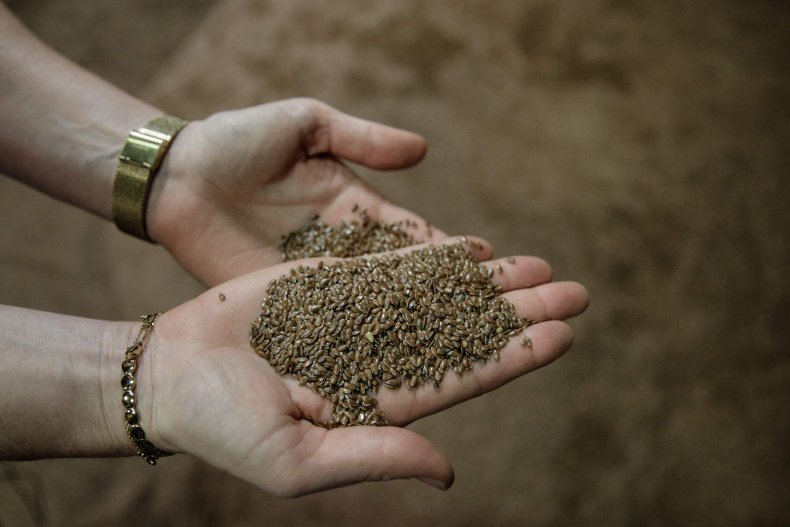 The federal agricultural department encourages anyone made aware of potentially smuggled packages containing "prohibited exotic fruits, vegetables, or meat products" entering or traveling through the U.S. to report them to the Animal and Plant Health Inspection Service (APHIS).
Newsweek reached out to state agricultural departments in Louisiana, Kansas, Kentucky, Virginia, Washington and Utah for additional comments but did not receive replies in time for publication.