Unite the Right Organizer Disavowed by Family After Charlottesville Violence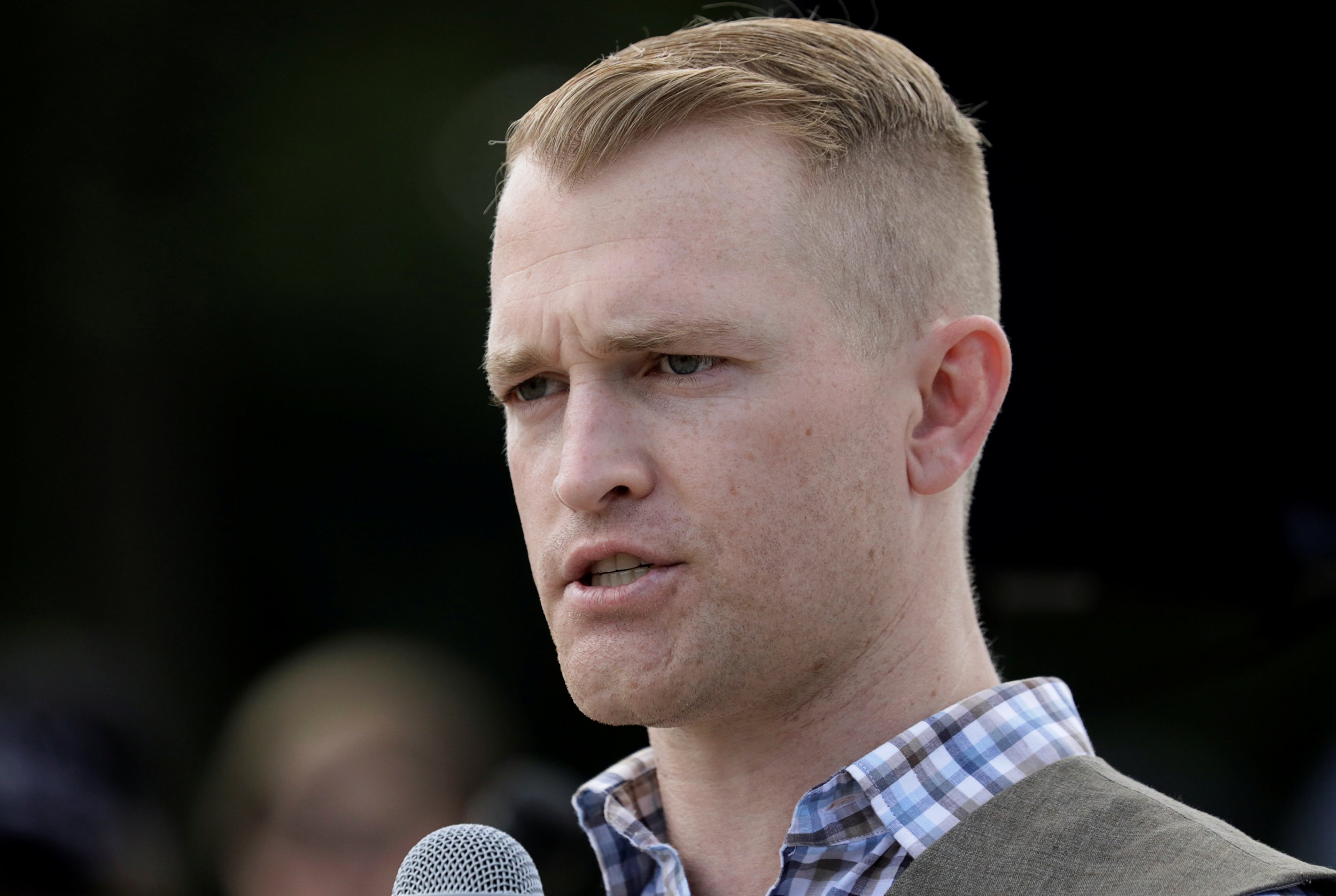 President Donald Trump has come in for heavy criticism for his equivocal remarks on white supremacist and neo-Nazi protesters, who clashed with counter-protesters in Charlottesville Saturday.
But some of the families of those involved have had no qualms in criticizing the Unite the Right rally and its leaders.
The father of Nathan Damigo, a key organizer of the rally and founder of the California-based white supremacist group Identity Evropa, has spoken out following his son's participation in the rally.
Thirty-two-year-old Heather Heyer, was killed after a car was driven into a crowd of counter-protesters during the rally in Charlottesville.
"I completely disavow his activities with the racist organizations. In no way do I support any racist organization. I have spent my life trying to bring people of all groups together regardless of race or sexual preference, to make the world better. I'm afraid I could not have the same influence on my son," said Peter Lodge, an adjunct history professor at the University of Maine, according to the Lewiston-Auburn Sun Journal.
Lodge said that he had had "little to do with Nathan's upbringing." Damigo was raised in California, while his father lived in Maine.
Read more: Robert E. Lee's great-great-grandson denounces white nationalists: "There's no place for that hate"
Damigo, 31, was arrested for misdemeanor failure to obey police during Saturday's demonstration in Charlottesville, but was released shortly afterward, The Modesto Bee reported. He has vowed to sue the city council and has established a crowdfunding platform to cover his legal fees, but the link appears to be dead as of Wednesday.
Identity Evropa describes itself as "a generation of awakened Europeans who have discovered that we are part of the great peoples, history, and civilization that flowed from the European continent." The group conducts publicity campaigns in order to combat what Damigo has described as a "false anti-white narrative" and has called for an end to immigration.
Damigo, a former Marine, shot to prominence in April after a video clip showed him punching a woman apparently protesting against President Trump at rallies involving both supporters and detractors of the president in Berkeley, California.
Damigo's grandmother, Frances Lodge, told the Lewiston-Auburn Sun Journal that Damigo had been affected by post-traumatic stress disorder after serving in Iraq and had spent time in prison, where he came into contact with far-right material.
"He's not a neo-Nazi. He is not KKK. He's somewhat of a white supremacist," said Damigo's grandmother.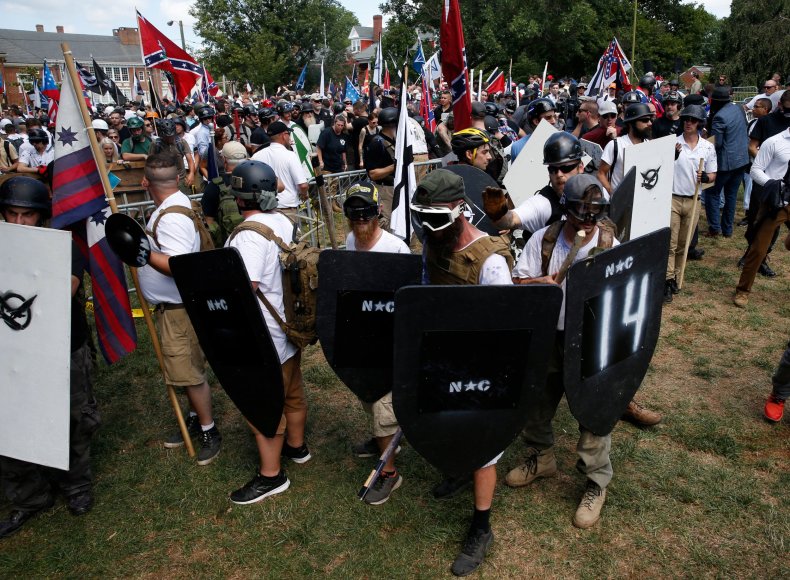 Other families have also criticized their members for participating in the Charlottesville rally.
The father of Peter Tefft, a North Dakota man who was involved in the rally, said in a letter published in an online forum that Tefft's family wished "to loudly repudiate my son's vile, hateful and racist rhetoric and actions."
"Peter Tefft, my son, is not welcome at our family gatherings any longer. I pray my prodigal son will renounce his hateful beliefs and return home. Then and only then will I lay out the feast," wrote Pearce Tefft.
President Trump initially condemned the violence from "many sides" on Saturday before specifically criticizing "the KKK, neo-Nazis, white supremacists, and other hate groups" in a statement delivered Monday.
But at Trump Tower in New York Tuesday, the president reverted to his original argument that people on both sides carried responsibility for the violence. The president used the term "alt-left" to describe counter-protesters as an analog to alt-right, an umbrella term to describe far-right, white nationalist groups.