United Airlines Employee Injured by Tarmac Equipment in Latest Mishap
Update| A previous version of this story incorrectly stated that the airline worker was run over by a plane rather than the jet bridge.
In the latest mishap to befall a major air carrier, an United Airlines employee suffered an injury after being rolled over by a jet bridge at Newark Liberty International Airport in New Jersey.
As the employee guided the wheeled jet bridge to a plane from Aruba, a wheel rolled over his leg, authorities said. The 34-year-old injured employee was part of the team helping passengers disembark.
"On Tuesday evening, an employee was injured by a jetbridge while working on the ramp at Newark Liberty International Airport," United Airlines spokesman Robert Einhorn said in a statement to Newsweek. "Our thoughts are with our employee."
Police arrived on scene at 7:16 p.m., Port Authority Police spokesman Joseph Pentangelo told NorthJersey.com. The employee was taken to University Hospital in Newark, where his injuries were deemed non–life threatening.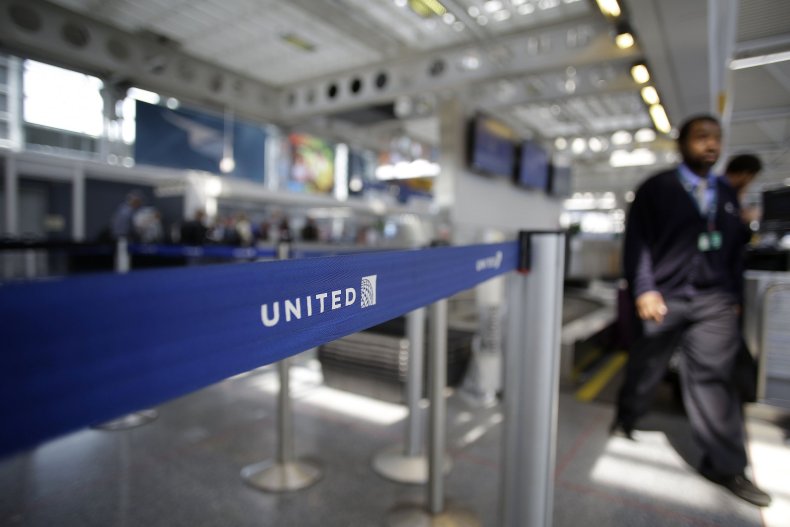 The injury occurred the same night a United Airlines flight from Newark to Los Angeles was forced to divert to Lehigh Valley International Airport in Pennsylvania due to a report of smoke in a bathroom.
"The flight landed safely and we transported customers back to Newark via bus," a United spokeswoman said in an emailed statement to Lehigh Valley Live. The spokeswoman said that passengers were provided with hotel rooms and were being helped to "resume their travels as quickly as possible today."
United Airlines has made the news several times this week for additional incidents.
On Sunday, Flight 1640 from Newark to Tampa, Florida, was delayed for nearly five hours after a passenger allegedly opened the emergency escape hatch and exited the plane through the inflatable slide.
According to NBC New York, the visibly panicked passenger told police that "he didn't belong on the plane because it was the wrong flight." In a statement to Newsweek, United Airlines confirmed that after the aircraft was swapped, the flight left for Tampa at 12:09 a.m. local time.
Meanwhile, United Flight 1551 from Newark to Portland International Airport in Oregon dealt passengers a turbulent trip after a tire popped and the plane "shuddered." The plane continued landed in Portland, where it was met by police and emergency and fire crews prepared for a shaky landing.
"When we were taking off out of Newark, the plane kind of shuddered as the nose lifted. After that, everything was fine. About 90 minutes before we landed, the crew came out, made sure everyone was awake. Told us we were going to have a problem with the landing gear and to prepare for the worst," passenger Kyle Hobbs told Portland CBS affiliate KOIN.
There was no smoke reported on the flight, and passengers and crew deplaned safely.