Church That Made Gay Man a Bishop Accused of Letting 'Inmates Run Asylum'
The United Methodist Church is under fire after electing a gay bishop in its Western Jurisdiction. Members of the Christian community are saying the church broke its own rules for the election.
The UMC Western Jurisdiction appointed the Reverend Cedrick D. Bridgeforth as the California-Pacific Conference bishop. Reverend Bridgeforth is the first openly gay Black bishop in the church's history, according to a Christian Post article. He won the appointment after the UMC Western Jurisdiction voted for him with nearly 80 percent of the vote at a conference last week. The UMC Western Jurisdiction oversees churches in Alaska, Arizona, California, Colorado, Hawaii, Idaho, Montana, Nevada, Oregon, Utah, Washington, Wyoming, Guam and other Pacific territories.
Following his election, Bridgeforth thanked his husband for his love and was met with applause from the crowd.
Members of the UMC community welcomed Bridgeforth, but others criticized the church for going against its own rules prohibiting openly gay people from being elected as candidates, as stated in the UMC's Full Book of Discipline.
"The practice of homosexuality is incompatible with Christian teaching. Therefore self-avowed practicing homosexuals are not to be certified as candidates," the Full Book of Discipline says.
Former UMC General Conference delegate John Lomperis said Brideforth's election is the most recent in a UMC leadership shift going against traditional Christian practices.
"No one forced Mr. Bridgeforth to seek ordination and leadership in our denomination. He knew our rules forbidding same-sex partnerships, along with adultery and pre-marital sex, for our clergy," Lomperis said in the Christian Post article. "Bishops are entrusted with the sacred responsibility of upholding and enforcing our church's doctrinal and moral standards. When the bishops are so openly breaking these standards, then this is a true 'inmates running the asylum' situation."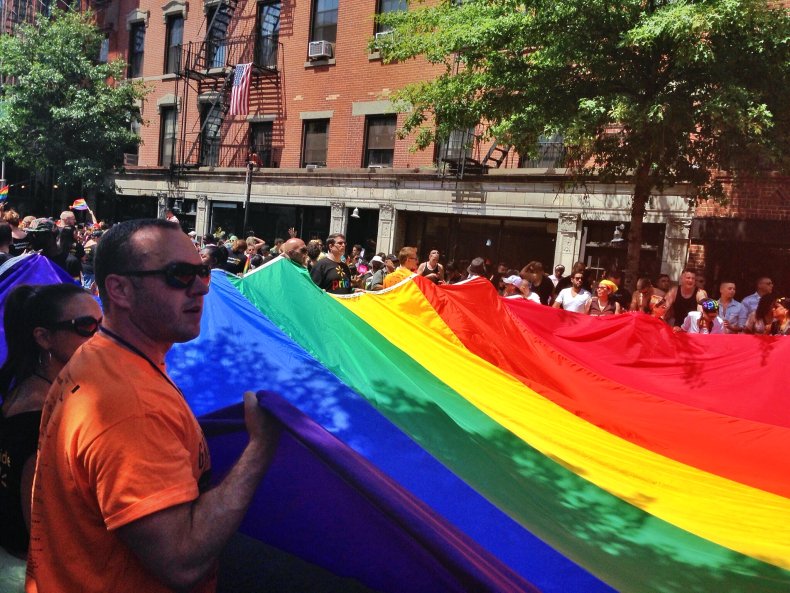 Lomperis also criticized another newly elected bishop, Kennetha Bigham-Tsai, for going against basic biblical doctrine when "refusing to say if she believes in the physical resurrection of Jesus Christ."
Bridgeforth joins Karen Oliveto, the first openly gay bishop in UMC history, in the UMC Western Jurisdiction. Oliveto was unanimously elected as bishop of the UMC Mountain Sky Area in 2016, although the United Methodist Judicial Council ruled her election as invalid in 2017. Despite the ruling, Oliveto remains in office.
Oliveto embraced Bridgeforth after he was named bishop and gave him a warm welcome on Twitter.
"Another new colleague in the Western Jurisdiction!" Oliveto tweeted. "Welcome, Cedrick Bridgeforth!! Oh my brother! So glad you are here."
Efforts attempting to change the church's rules haven't been formally adopted, but many church leaders have refused to follow the enforcements when considering new leadership, including leaders in the UMC Western Jurisdiction.
The UMC Western Jurisdiction's website advocates for being open to "correctional lenses" to better serve "changing demographics."
"Thus, our vision is an emerging vision, moving us to become ever more nearly the church God would have us be," the website says.
Those adopting Lomperis' stance are seeking a return to conservative principles, with some joining the newly formed Global Methodist Church.
"Time is running out for congregations to act if they do not want to become permanently trapped in such a dysfunctional, unfaithful and hypocritical system," Lomperis was quoted by the Christian Post.
Newsweek reached out to the UMC Western Jurisdiction and United Methodist Communications for comment.