Missing University of Kentucky Student Found Dead After Drowning at Israel Beach
A student from the University of Kentucky who was missing for two days was found dead on Monday after she drowned during a midnight swim in Israel. TeNiya Jones, 19, was found by rescuers after her body washed up in Tel Aviv on Monday, The Times of Israel reported. Jones's family confirmed her death to the Fort-Myers News-Press.
Jones, a Florida native, was a sophomore at the University of Kentucky and was involved in a seven-week study abroad program in Jordan, Israel, according to the Fort-Myers News-Press. The 19-year-old went missing on Saturday night after a midnight swim in the Mediterranean Sea.
The University of Kentucky said in a statement that Jones was part of a seven student group and that she went swimming with two other students when she was pulled in by the ocean's currents, according to The Times of Israel. Only her friends were able to make it back to shore.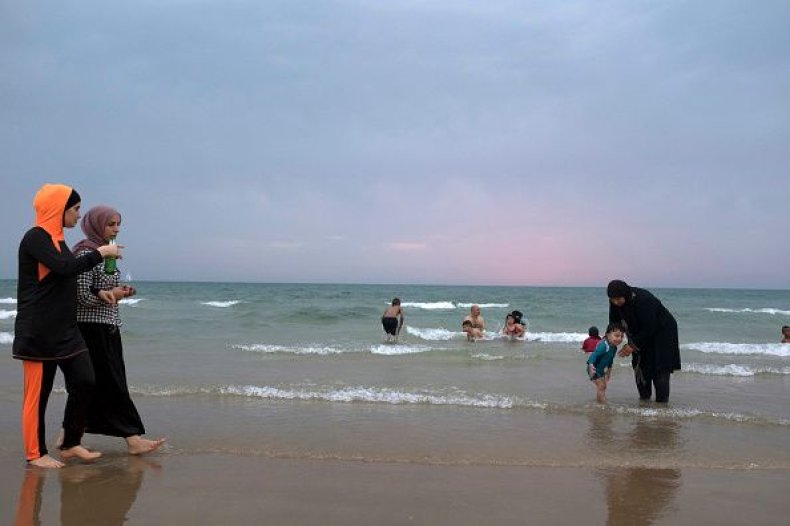 Jones's mother, Tosha Thomas-Mora, told the Fort-Myers News-Press that her daughter was a "decent swimmer" but typically enjoyed walking along the shore or wading at the shore of the water.
"She's a decent swimmer," Thomas-Mora told the publication. "The furthest I've known her to go is to stand and wade at the shore of the water and take pictures."
In a statement to Newsweek, University of Kentucky President Eli Capilouto sent his condolences to Jones's family and friends and said the school was working to provide support for those who are affected by Jones's sudden death.
"Our thoughts and prayers are with TeNiya, her family and the students and others impacted," Capilouto said."We are in continual contact with TeNiya's family, officials in Israel, officials from the State Department and our Congressional delegation, to provide all the support we can for the family, students and others involved. We will do everything possible to provide whatever support is needed."
Last week, authorities said a 19-year-old Mormon missionary from Utah died after he fell off of a cliff while hiking at Cape Solander Drive in Kurnell, Australia. Gavin Paul Zimmerman, a missionary for the Church of Jesus Christ of Latter-day Saints in Sydney, Australia, was confirmed dead by his parents on July 22 in a statement to The Salt Lake Tribune.
Carmelo Pesce, mayor of Sutherland, New South Wales, told the Australian Broadcasting Corp that authorities told him a cell phone was recovered at the scene and the 19-year-old was taking photos right before he fell.