University of Oklahoma's Anti-Racist Workshop Training Violates Free Speech, Nonprofit Says
A recent workshop put on by University of Oklahoma instructors about anti-racism raises a red flag about the state of free expression and potential indoctrination inside the classrooms of the states flagship university, a nonprofit organization focused on freedom in education says.
In a seminar entitled "Anti-Racist Rhetoric & Pedagogies," three faculty members presented slides on "systemic racism" and addressed promoting anti-racist environments in the classroom. They also spoke about how to "subvert white institutional defensiveness." But during the April 14th workshop, one of its presenters Kelli Pyron Alvarez also asserted that students in a Principles of English Composition course are often "emboldened to be racist—like overtly racist," she said.
Alvarez went on to explain that teachers should forbid their students from making statements that may be hurtful to others including "derogatory remarks, critiques, and hate speech of any kind" as well as the use of "white supremacist ideas or sources," unless, she clarified, they're used by "antiracist crusaders."
"If they use any of those things, if any of those come through in their writing or in their comments, I will call them out on it," explained Alvarez, without clearly defining the problematic ideas, sources and comments.
Earlier in the segment, Alvarez noted the reluctance of some instructors to use such hardline measures against student speech, yet she assured teachers the law is on their side.
"One of the fears is that we're going to get in trouble for this, right? Like we can't tell students that they can't say something in class. But we can! And let me tell you how," she said, "The law is on the side of educators. In the classroom, free speech does not apply."
"The Supreme Court has actually upheld that hate speech, derogatory speech, any of the -isms do not apply in the classroom because they do not foster a productive learning environment. And so, as instructors, we can tell our students: 'No, you do not have the right to say that. Stop talking right now,'" she continued, likely referring to the Court's 1988 decision in Hazelwood School District v. Kuhlmeier, which held that schools can regulate speech, as long as the actions taken by administrators "are reasonably related to a legitimate pedagogical interest."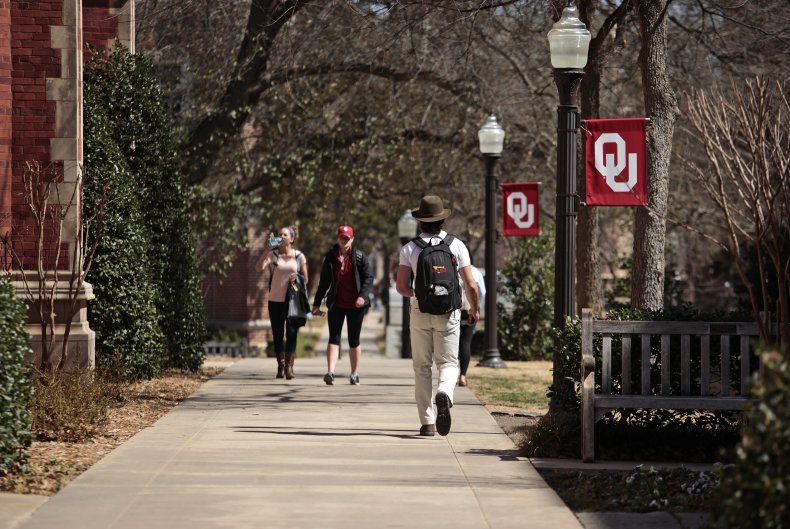 This particular seminar was one of nine professional development workshops for instructors and grad students put on by state's flagship university last semester.
Video of the workshop was made public Tuesday after it was obtained by the Foundation for Individual Rights in Education (FIRE). Founded in 1999, FIRE is a nonprofit that defends and sustains the individual right of students and faculty members at America's colleges and universities. Those rights include freedom of speech, freedom of association, due process, legal equality, religious liberty and sanctity of conscience—the essential qualities of liberty.
FIRE denounced the workshop leaders for what they said was obvious censorship of students.
"Professors cannot abuse their power to require students to personally adhere to a particular viewpoint or ideology," said FIRE's Daniel Burnett and Sabrina Conza.
"Instructors have academic freedom of "instruction, not indoctrination," as written by the American Association of University Professors (AAUP).
"Given that this is a workshop that's supposed to be teaching teachers how to guide classroom discussion and the fact that they're urging them to guide students into what to argue and what is acceptable to argue starts to turn education into indoctrination," said FIRE's Executive Director Robert Shibley. "It's disturbing as it shows a disregard for students' rights in the classroom."
At one point in the seminar, instruction even pointed to reporting students if any such wrong speech comes through in a student's writing or comments after being called out on it.
While Newsweek reached out directly to the university and did not hear back, on Wednesday OU Vice President for Diversity, Equity, and Inclusion and Chief Diversity Officer Dr. Belinda Higgs Hyppolite responded to FIRE's report with this statement:
"The University of Oklahoma unequivocally values free expression and the diversity of all viewpoints. In fact, these are central elements of the university's strategic plan and at the core of what makes a great university. In no way does OU endorse or condone censorship of its students. OU is a place where students are taught how to learn, not what to learn. Every effort is made to ensure students feel that they belong."
Hyppolite went on to note that the workshop in question is one of many professional development workshops put on by the English Department's Composition Program and that participation in it is voluntary. She said the seminar topics were selected in response to aspects of teaching that are challenging.
However, Shibley said that OU doesn't have a good track record when it comes to its mandatory diversity-training program for faculty and staff. In the past, they've required participants to acknowledge their agreement with the university's approved political viewpoints in order to complete the requirement.
"Here, the cavalier attitude toward ensuing the students' speech is very disturbing as it shows a disregard for students rights in the classroom," said Shibley. "What they're doing is empowering the people instructing this to tow the UO official line...it crosses the border from being education into indoctrination—the kind of arguments, they can make, even the kind of sources they can consult."