Unvaccinated Cruise Guests Must Stay Aboard Ship in San Juan
New regulations have allegedly come from the port of San Juan, Puerto Rico, requiring all unvaccinated guests on the Carnival's newest cruise ship, Mardi Gras, to stay on board when the ship docks at the port.
According to an online report from Cruise Hive, the agreement states that guests who have not been fully vaccinated for COVID-19 will need to stay onboard the vessel, and are not allowed to participate in any excursions or tours in Puerto Rico.
Carnival Cruises has released a thorough list of rules and precautions they wish their guests to take, one of which includes following all local protocols in ports outside of the United States. The site mentions that only vaccinated guests are allowed to participate in Carnival-operated tours and independent sightseeing.
Carnival does have a vaccine exemption program, which is available for no more than 5 percent of the guests onboard and fulfills their 95 percent vaccinated cruise standards. The exemption is for guests who have applied for the exemption for health or religious reasons, or for children under 16.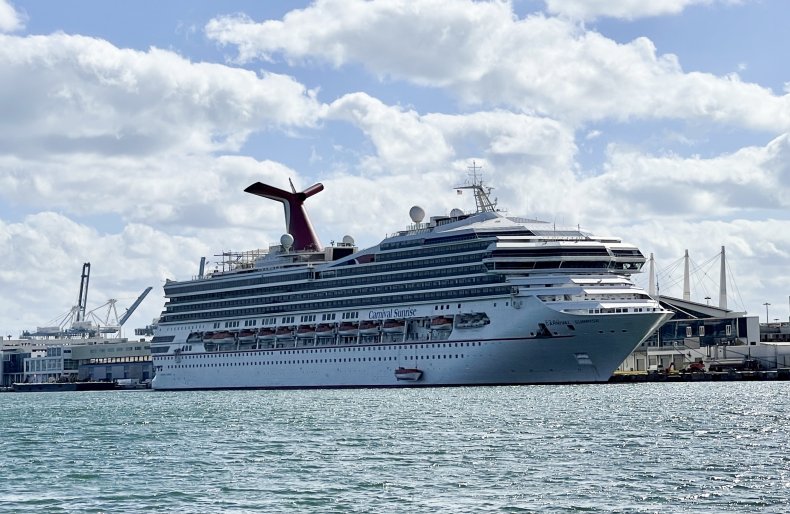 According to Cruise Hive, this letter was sent from Carnival to the guests who applied for the vaccine exemption:
"Our records show that you've either been approved for a vaccine exemption or have submitted a request that is pending confirmation. As our destination requirements continue to evolve. We wanted to let you know that based on our port agreement with San Juan, unvaccinated guests will have to remain on board during our visits there."
Carnival offered refunds for excursions and said, "We apologize for any disappointment and trust you will enjoy the schedule of onboard activities we have planned for the day."
The Mardis Gras is set to depart on July 31 from Port Canaveral on a seven-day excursion through the Eastern Caribbean, where it will dock at the San Juan port on August 3, followed by two other ports, and then return to Florida.
Florida Governor Ron DeSantis has been fighting the Centers for Disease Control and Prevention (CDC) guidelines on cruise ships. Earlier this month, he pledged to take the CDC to the Supreme Court in opposition.
"Can you just have one agency in the government, without Congress ever passing a law, just basically shutting down an industry?" DeSantis asked reporters, according to the Sun-Sentinel. "Maybe you don't care about the cruise industry. Next time, it might be your industry. Next time, it may affect people that you know or people that depend on this for their livelihood. So I think it raises a lot of important implications."
A Carnival Corporation spokesperson told Newsweek: "The Conditional Sailing Order (CSO) remains in effect throughout the U.S., and, in Florida, its guidelines are effective as CDC recommendations.
"The recent 11th Circuit Court of Appeals ruling is part of a broader legal challenge that may not be settled for some time. While these matters continue to be litigated, we intend to follow protocols consistent with CSO guidelines.
"Our highest priority is compliance, environmental protection and the health, safety and well-being of our guests, crew members, shore-side employees and the people in the communities we visit."