A Louisiana woman and her mother have died of COVID-19 just one day apart. Lacresanna Williams, 21, of Shreveport, was pregnant and tested positive for the virus during a routine checkup, reported local TV station KSLA.
The next day, she died after delivering her baby via emergency C-section, her aunt Cassandra Martin told the station.
The news sent Williams' mother, Victoria Williams, into a panic, Martin said.
Unbeknown to the rest of the family, Victoria Williams had also contracted COVID-19. The 42-year-old woman died the following day.
Lacresanna Williams was already mother to a 1-year-old baby. Her family have not been able to see her newborn child yet.
Her grandmother, Earlie Williams, told KSLA: "She loses her life and leaves two precious babies here. And right behind her she loses her momma. She left five kids."
Neither Lacresanna Williams nor her mother were vaccinated against COVID-19.
Her family is urging people to take the virus seriously. "We heard about it and see it on TV, but you never think it will happen to your family," Martin said.
Newsweek has contacted Martin for additional comment.
The family's plea follows the COVID-19 death of another young mother, Kristen McCullen, days after giving birth.
McMullen, 30, gave birth to her daughter, named Summer Reign, via emergency C-section on July 27 after being hospitalized with coronavirus-related pneumonia.
The Florida woman was able to cradle the baby for just a few minutes before she was rushed to the ICU, according to her aunt Melissa Syverson.
"We are hoping that by sharing Kristen's story it will be a warning to others about the dangers of COVID with pregnant woman," Syverson told Newsweek.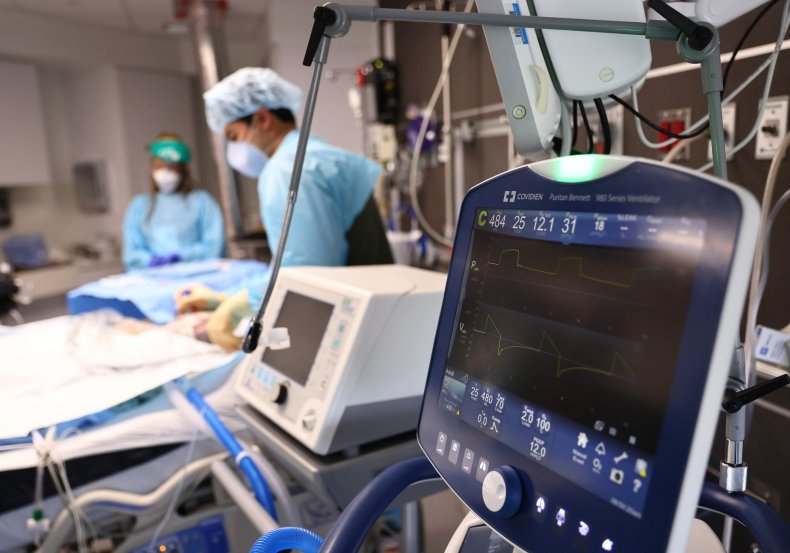 On August 11, the U.S. Centers for Disease Control and Prevention urged all pregnant and breastfeeding women to get the COVID-19 vaccine, citing new safety data that showed no increased risks of miscarriage for those who received at least one dose of the Pfizer or Moderna vaccine before 20 weeks of pregnancy.
The CDC guidance came as hospitals across the U.S. reported a rise in unvaccinated expectant mothers becoming seriously ill with COVID-19, amid a surge in cases driven by the contagious Delta variant.
"The vaccines are safe and effective, and it has never been more urgent to increase vaccinations as we face the highly transmissible Delta variant and see severe outcomes from COVID-19 among unvaccinated pregnant people," said CDC Director Dr. Rochelle Walensky.