UPS Will Pay Employees $1M After Judge Finds They Illegally Diverted Salaries to Charities
UPS will pay back more than $1 million to employees after allegedly diverting their salaries to charitable donations without their permission.
Managers at UPS allegedly deducted money from their employees' paychecks and donated it to United Way for years, Teamsters Local 804, a union representing many UPS workers in New York, said in a statement.
In total, the company is paying $1.3 million to about 6,000 employees, according to the union.
The $1.3 million consists of the $789,432 taken from their paychecks as well as other damages, according to court documents obtained by The Huffington Post.
The documents alleged two employees, Jerry Hobbs and Frank Swensen, realized the money was being taken out of their paychecks without their consent in 2019 and 2020.
In the past, workers and management discussed the annual fundraiser, with employees, who agreed to have the donations taken out of their paychecks. But in 2019, workers say the agreement stopped and did not know the money was still being taken out, according to The Huffington Post.
The lawsuit alleged that managers were incentivized to meet a certain target of contributions and that there are consequences if they did not do so, according to The Huffington Post.
One worker, Fred Lubarsky, told the outlet in a statement that he noticed the deductions a few years ago.
"When I told my manager that I never agreed to this and wanted it to stop, he gave me the run-around," Lubarsky said in the statement. He said he was considering donating his share of the settlement to a charity of his choice.
Union President Vinnie Perrone encouraged employees to opt-in to the settlement.
"Make the company pay for what they did wrong," he wrote in a statement.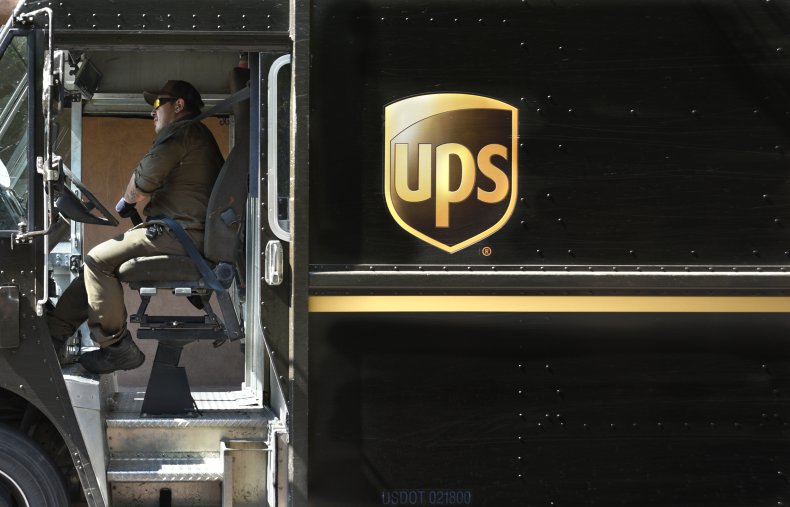 Any money not claimed will be donated to St. Jude's Hospital and St. Mary's Hospital for Children, according to the union.
A UPS spokesperson wrote in a statement to Newsweek: "We promptly investigated and addressed this concern when it was brought to our attention and we will maintain our commitment to the community, but we do not comment on litigation."
UPS has a long history of supporting the United Way. The two have worked together since 1982, and UPS was the first corporation to raise $1 billion for the charity, according to a United Way press release.
Other companies have also been accused of misusing their employees' pay. In November, Amazon began to repay $60 million in illegally withheld tips to its employees.
Amazon previously promised Flex drivers they would receive "100 percent" of tips on top of their wage and promised customers the tip money would go to the drivers. Instead, however, Amazon allegedly used the tips to pay part of their hourly wage.
Update 12/13/2021, 5:43 p.m. ET: This article was updated to include a statement from UPS.