UPS Worker Finds Frozen Body of 80-Year-Old Michigan Man Outside Home
A United States Postal Service (USPS) worker has found the frozen body of an 80-year-old man in front of a home in Michigan.
The USPS employee called Lenawee County Sheriff's Office at around 6.15 p.m. on Wednesday to report a person in the roadway in Cambridge Township.
Michigan State Police Detective Sgt. Larry Rothman told The Daily Telegram that emergency personnel were dispatched to the 400 block of Knapp Road, where they found Richard Theodore Kokochak lying in a curved driveway close to his car.
Rothman said that Kokochak's body was frozen between his car and the house, which was not visible from the road, suggesting that he had been there for at least a couple of days.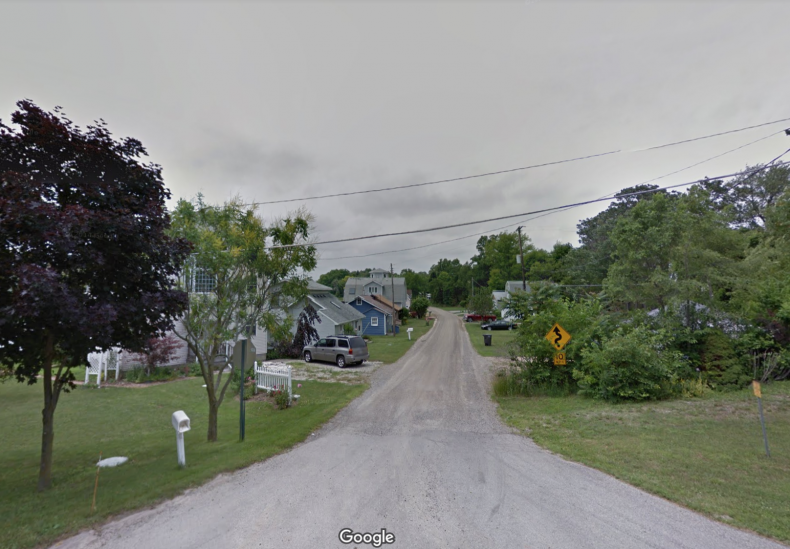 He said: "He was in a position where passers-by would have been unable to really see him unless they were really looking for him."
Kokochak reportedly lived in the house with his partner, who was in the hospital at the time.
Rothman said state police investigators were called to the scene but it is believed at this time that there was no foul play. Detectives suspect the death was either an accident or caused by a health problem.
Lenawee County Medical Examiner's Office is putting together an autopsy report and Kokochak's death remains under investigation.
Rothman said: "At this point, there's no concern for any public safety issues or anything like that."
Cambridge Township police, Jackson Community Ambulance, the Cambridge Township Fire Department and state troopers all attended the scene.
According to the National Weather Service, Cambridge Township expects temperatures of around 15 F at night and 32 F (freezing) in the day. Last week, Winter Storm Gail swept across northeastern U.S., producing heavy snow and freezing rain.
Newsweek has contacted the Lenawee County Sheriff's Office for comment.
Michigan man, 17, killed after domestic stabbing
Earlier this month, a 71-year-old Michigan man and his 66-year-old wife were stabbed by his 29-year-old stepson in Madison Heights, a city just outside Detroit.
Christopher McKinney was reported to have been playing video games in his parents' bedroom before his stepdad and mother asked him to leave the room so they could go to bed.
The 71-year-old died four days after the incident, while police did not have an update on his mother's condition, Detroit's WDIV-TV reported.
Chief of Police at the Madison Heights Police Department, Corey Haines, stated: He [McKinney] punched [his] mom in the face breaking her nose. [He] punched [his] stepdad several times, [so his] stepdad went and retrieved a knife from the kitchen to defend himself and his wife. [McKinney] somehow got the knife away from him and then stabbed his mother and stepdad."