Couple Arrested for Driving Stolen Car Filled with Uranium, a Rattlesnake and Whiskey: 'There's Quite a Few Unanswered Questions'
Police officers in Guthrie, Oklahoma, who thought they were carrying out a routine stop of a car whose tag had expired came across a rather unusual stash.
Stephen Jennings was driving with Rachel Rivera in the passenger's seat of a stolen Ford vehicle when they were stopped by officers at around 11 a.m. on June 25. Officers found there was another passenger in the car—a timber rattlesnake.
Bodycam footage shows one officer spotting the serpent in a storage box on the back seat and exclaiming: "That sucker is huge," KFor reported.
Jennings admitted to police that he also had a pistol in the console and officers then found an open bottle of Kentucky Deluxe whiskey—but that was not all.
A search of the vehicle also unearthed a canister of radioactive powdered uranium.
With classic understatement, Guthrie Police Sgt. Anthony Gibbs said, "There's quite a few unanswered questions. So now he's got a rattlesnake, a stolen vehicle, firearm, and somebody under arrest," he said.
Police are investigating what the purpose of the uranium was. The dangerous substance has not yet resulted in any charges. "When that happens of course, we call in a company that deals with that specifically and it's taken safely into possession. The uranium is the wild card in that situation."
Because Jennings had a valid lifetime hunting and fishing license, possession of the rattlesnake was not illegal.
"It happens to be rattlesnake season at the time, so he can be in possession of this rattlesnake," Gibbs added.
What Jennings has been charged with, so far, is possession of a stolen vehicle, transporting an open container of liquor, operating a vehicle with a suspended license, and failure to carry security verification form.
His companion faces a charge of possession of a firearm after a former felony conviction.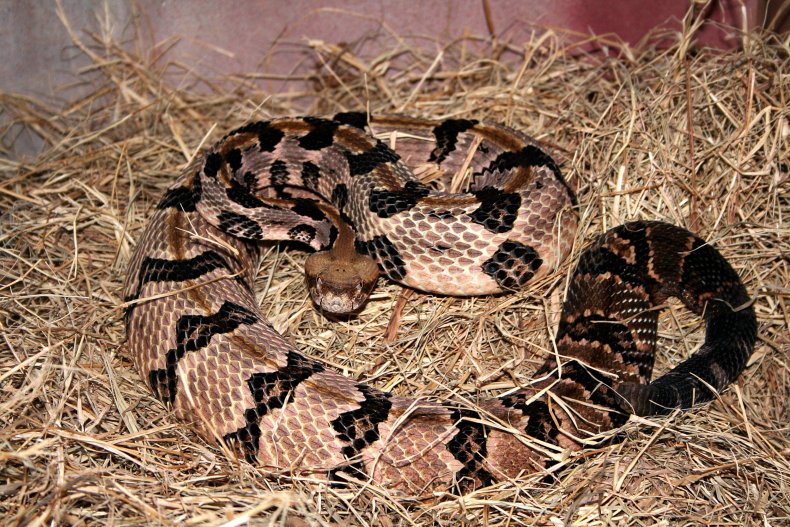 The timber rattlesnake is one of America's most dangerous snakes, and their venom contains neurotoxins which can cause muscle necrosis and internal bleeding, although they are afraid of humans, according to SnakesForPets.com.
In May, a woman in Georgia died after being bitten by a rattlesnake in a friend's garden. Priscilla Meridith, 62, of Brunswick, suffered a heart attack and multiple organ failures following the attack, after she had a severe allergic reaction to the serpent's venom, according to WJAX-TV.