U.S. Extends Lebanon 'National Emergency' As It Faces Crises, Israel Attacks
President Donald Trump is extending a 13-year national emergency over the political situation in Lebanon, which has reported two attacks in as many days by neighboring Israel, a close ally of the United States.
The annual move was laid out in a White House document entitled "Continuation of National Emergency with Respect to Lebanon," which was filed Wednesday to the Federal Register and set to be published Thursday. It contains an argument to renew a national emergency initially declared in 2007 by President George W. Bush through Executive Order 13441 over political rifts and the growing power of Hezbollah, a Shiite Muslim movement close to Iran and Syria.
The order invoked the International Emergency Economic Powers Act to lay legal grounds for sanctioning those in Lebanon accused of attempting to undermine the country's democracy, break down rule of law, employ political violence and intimidation, reassert Syrian influence or otherwise undermine the country's sovereignty. Such a threat to Lebanon is considered a threat to "the national security and foreign policy of the United States" under the act.
"Certain ongoing activities, such as Iran's continuing arms transfers to Hizballah—which include increasingly sophisticated weapons systems" meet these criteria, according to the document, warranting a one-year extension, as has been regularly adopted across three administrations.
The declaration on Lebanon is one of 35 ongoing U.S. national emergencies, seven of which have been declared by Trump, ranging from sanctions against unfavorable governments to military resources for a southern border wall and other measures.
"This is a routine assessment that takes place every year, reaffirming the continuation of the same policy since 2007, the consequences of which are already known," Lebanese ambassador to the United States Gabriel Issa said in a statement sent to Newsweek. "We have no further comment beyond that at this time."
For Lebanon, however, the move comes as the nation faces what may be its worst crisis since the end of its civil war three decades ago. The tiny Mediterranean country is undergoing overlapping crises of the novel coronavirus, an economic collapse, failing infrastructure and, most recently, a potential flare-up involving Hezbollah at the country's hostile border with Israel.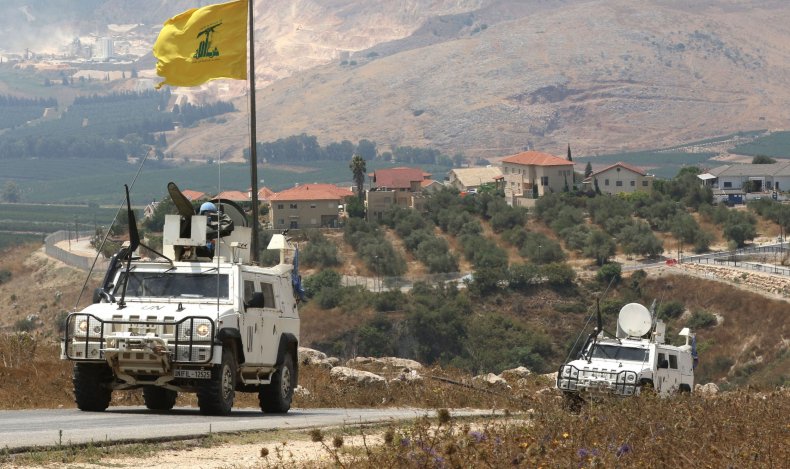 The Israeli military first reported a "security event" on Monday along its northern, disputed border with Lebanon and later said Israeli troops "thwarted an infiltration attempt by a Hezbollah terror squad in the Mount Dov area" in a statement sent to Newsweek at the time. The Lebanese military reported on Israeli shelling that struck a residence in Hebbariye.
In a separate statement sent to Newsweek, Hezbollah denied conducting any operation, arguing Israeli forces attacked out of blind fear and any reports stating otherwise were an "attempt to invent false, imaginary victories." The group also vowed to avenge the death last week of one of its commanders, Ali Kamel Mohsen, in a suspected Israeli airstrike and warned that the strike on Hebbariye would "not be tolerated."
The following day, the Israeli military again went on alert, saying it identified "a number of suspects" by the border region, but a follow-up statement determined there had been "no intrusion." Lebanon's state-run National News Agency then reported another cross-border attack, with Israeli gunfire said to have been directed toward a site near the village of Kfar Kila and new Israeli artillery batteries moved to the tense border area.
The United Nations Interim Force in Lebanon (UNIFIL) announced Wednesday it had "has launched an investigation to determine the facts and circumstances." UNIFIL head Major General Stefano Del Col of Italy briefed Lebanese Prime Minister Hassan Diab, armed forces commander General Joseph Aoun and security chief Major General Abbas Ibrahim.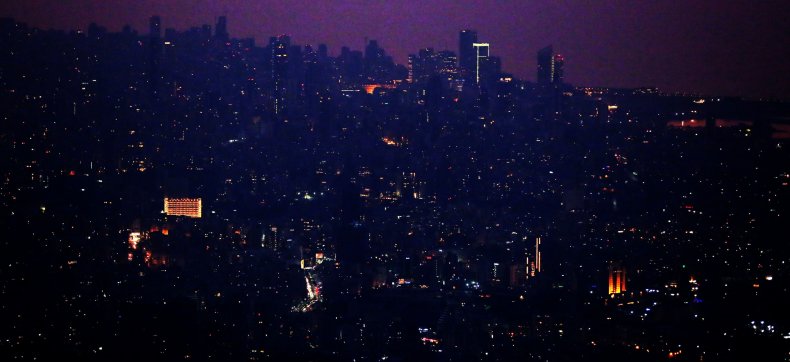 UNIFIL was established after Israel invaded Lebanon in 1978, about three years into what would be a 15-year civil war among political, religious and foreign-backed factions. Israel would invade again in 1982 in response to Palestinian attacks and Hezbollah was formed in resistance, fighting another war with Israel in 2006 after the group conducted a deadly cross-border raid.
Clashes continue to plague the disputed boundary and Israel regularly flies its warplanes over Lebanese airspace, most recently "conducting fake raids" at low altitudes over the southern regions of Nabatiyeh and Iqlim al-Tuffah and patrolling at medium altitudes over Matn District, which overlooks Beirut.
The capital, along with much of the rest of the country, however, was already beset by other hardships. Lebanon's long-embattled currency has spun into a hyperinflation freefall over the past few months, just as the COVID-19 pandemic restricted movement and shuttered businesses nationwide. On top of this, daily electricity cuts have been extended to 14 hours in some parts of the country as a result of a murky scandal that has interrupted fuel shipments from Algeria.
While the country's political paralysis persists, politicians have increasingly spoken out against the apparent inaction of the government, both over an inability to enact reforms needed to receive assistance from the International Monetary Fund and inaction over what could turn into a deteriorating security situation at the border.
This article has been updated to include a statement by Lebanese ambassador to the United States Gabriel Issa.