Jews Under Attack in America As ADL Records Worst Anti-Semitism Since 1994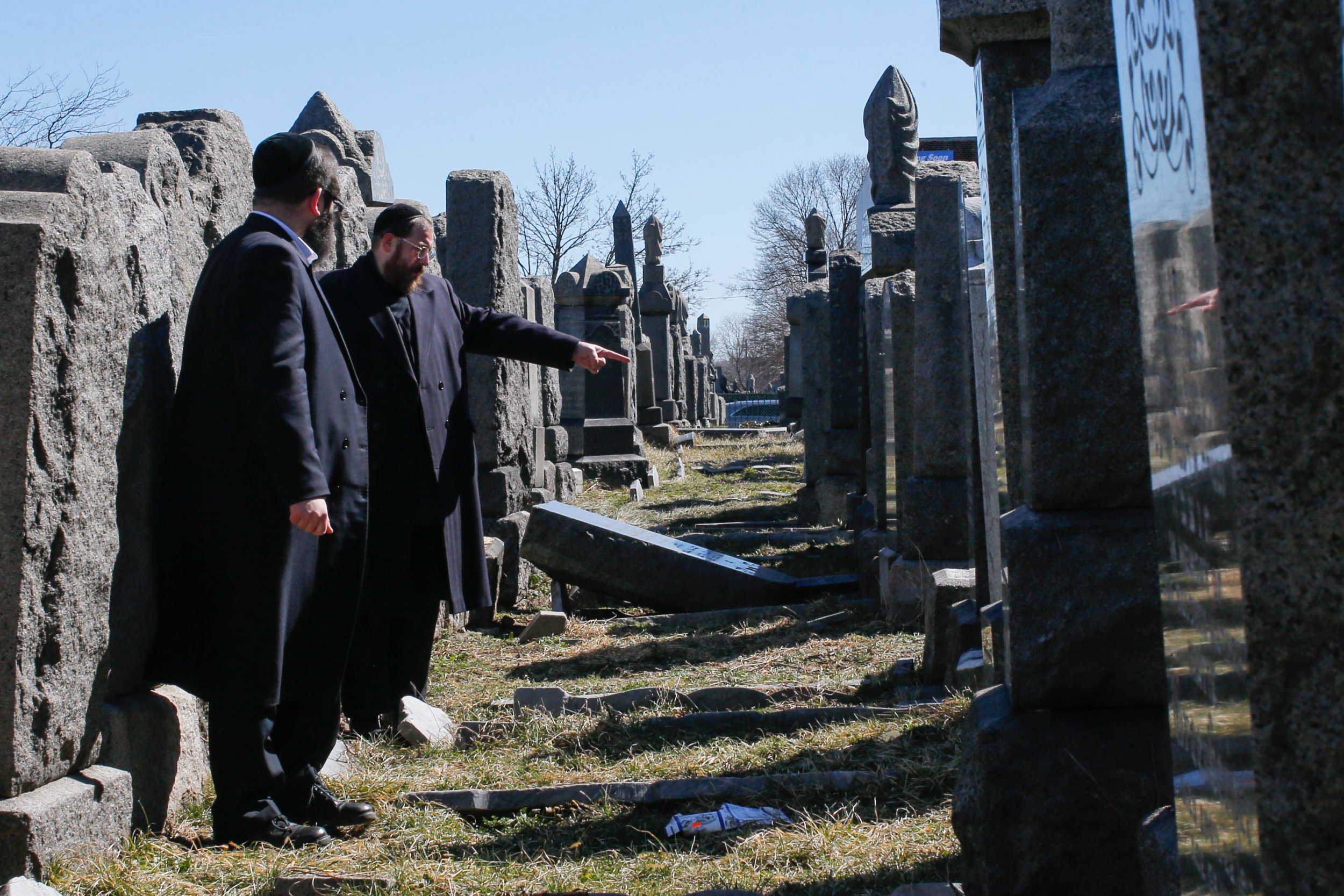 The number of recorded anti-Semitic incidents in the U.S. rose by 57 percent in 2017, according to a new study from the Anti-Defamation League (ADL).
The ADL recorded 1,986 anti-Semitic incidents in 2017, an average of more than five per day, the largest single-year increase on record and the second highest number reported since the civil rights group started collecting data in 1979. The worst year for recorded anti-Semitism was in 1994, with 2,066 cases.
Jonathan Greenblatt, ADL CEO and national director, said: "These incidents came at a time when we saw a rising climate of incivility, the emboldening of hate groups and widening divisions in society."
Data were collected from law enforcement, victims and local Jewish organizations. The number of bomb threats against Jewish centers and vandalism of synagogues and cemeteries all rose. Physical attacks, of which there were 19 in 2017, actually fell compared to 2016, which saw 36.
The largest increase was in vandalism, which increased by 86 percent to 952 incidents. "The dramatic increase in anti-Semitic acts of vandalism is particularly concerning, because it indicates that the perpetrators feel emboldened enough to break the law," the ADL said.
The report does note that a large number of bomb threats were made by "a troubled Jewish teenager located in Israel." However, even discounting these, the total number of harassment incidents rose by 18 percent when compared with 2016.
The number of incidents in each state tended to reflect how many Jewish people lived there, the report said. Those with the highest numbers were New York (380), California (268), New Jersey (208) Massachusetts (177), Florida (98) and Pennsylvania (96). Combined, these states accounted for 62 percent of all incidents nationwide.
"Anti-Semitism is the canary in the coal mine," Greenblatt told the Los Angeles Times. "It often augurs other forms of bias—xenophobia, misogyny, racism."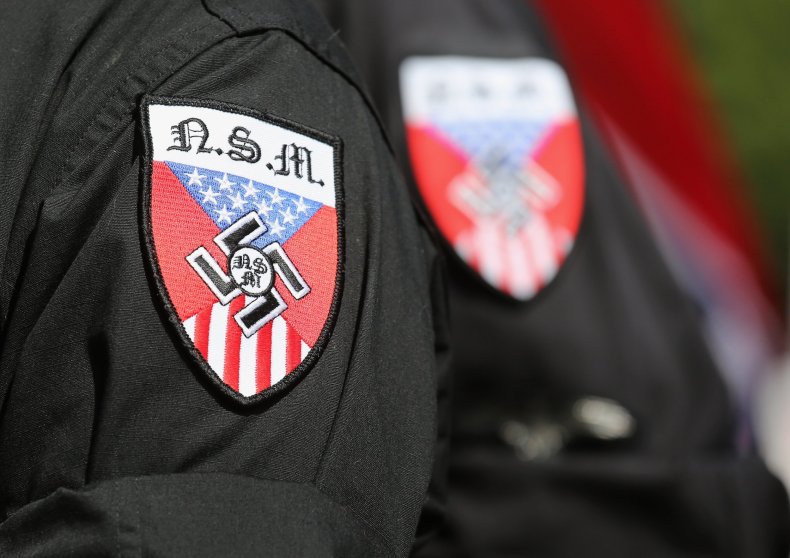 The rise in anti-Semitic incidents feeds into broader concerns about rising intolerance in the U.S. A report released by the Southern Poverty Law Center claimed there are now 954 hate groups in the country, with at least one in every state. It also found that the number of white supremacist and neo-Nazi groups increased from 99 to 121 last year, and that the number of black nationalist groups had grown from 193 to 233.
The FBI's latest data on hate crimes, released in November 2017, showed 6,121 in 2016, a 4.6 percent increase on 2015. More than half were deemed to be racially motivated.
Anti-Semitism is generally declining worldwide, according to a 40-country study by the Kantor Center for the Study of Contemporary European Jewry at Tel Aviv University, which claimed anti-Semitic incidents dropped 12 percent globally. Violent anti-Semitic incidents have decreased significantly, the report said.
However, English-speaking nations including the U.K., Australia and the U.S. are bucking this trend. The report predicted a "continuation of the widespread increase, sometimes dramatic, in verbal and visual anti-Semitism on social media and during demonstrations… that cannot be quantified."